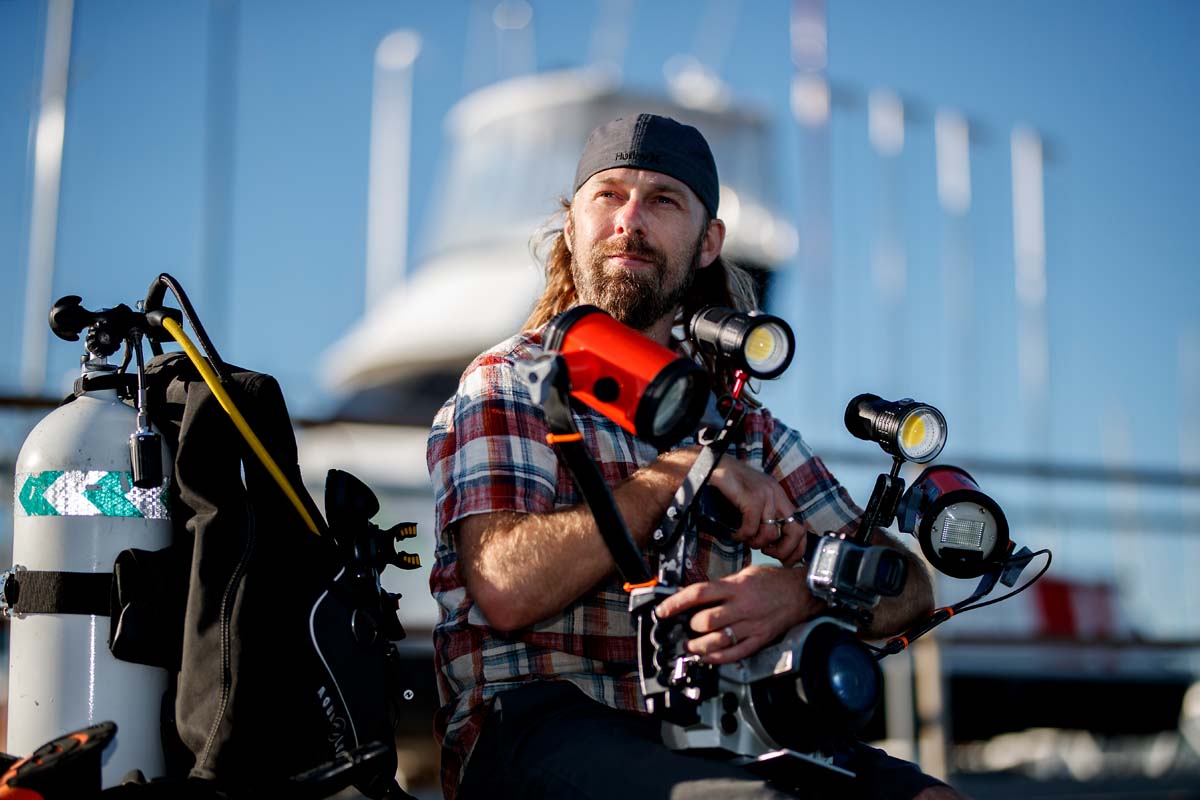 By Andrea Louise Thomas Photos Yanni & Supplied
For underwater photographer Steven Kuiter, diving is not just about discovery and adventure, it's also about conservation and nurturing an appreciation of the marine environment. He shares his photos freely on Instagram because he wants people to see and appreciate marine flora and fauna in all its infinite variety.
He points out that, unlike furred and feathered animals, "People don't anthropomorphise sea life so they are not as sympathetic. They don't realise that marine creatures also have memory and experience grief and pain."
Steve noticed that a particular ray recognises him.
He removed a hook from its mouth and now when the ray has some trouble, it comes to him for help. He loves the rays, but his favourite sea animal is the smart and curious blue ringed octopus. "Yes," he notes, "it is venomous, but not aggressive. There have only been three bite fatalities in the world."
When he goes off for a shore dive, Steve enjoys talking to the local fishermen and educating them about marine life as he has a wealth of knowledge. He has seen their attitudes and behaviour change which warms his conservationist heart.
Growing up in Seaford, Steve was always near the sea, but his father's work also had a major influence on him. His dad, Rudie Kuiter, originally worked for Nexus as an electronics engineer developing underwater housing for Nikon camera equipment.
Rudie was an avid diver and underwater photographer. Over time he became more interested in what he was photographing than engineering so he became an ichthyologist (a fish expert). He has published numerous photo-illustrated guides to fishes of the world.
Father and son have now teamed up to publish a new comprehensive book, Fish Watchers Guide to Coastal Sea-Fishes of South-Eastern Australia featuring some of Steve's photos. It's already virtually sold out. Next, they will be working on a new book about marine fauna of Port Phillip Bay.
Creating awareness of the natural world is what sparked Steve's interest in photography. Studying photography in high school, he was not very interested in photo theory or the course's focus on architecture and manmade environments. He was drawn to nature. Night photography and macrophotography with a focus on birds and critically endangered species was his interest.
He is surprised by how little people know about native flora and fauna, particularly the marine environment, so bringing awareness is important to him. He also likes to photograph things people can't see like bioluminescence and the Aurora Australis using long exposure.
While he had been snorkelling for some time and taking his GoPro to capture what he saw, it wasn't until he got his diving licence four years ago that he got serious about underwater photography. Now he shoots with a Nikon D810 with a 105mm macro lens and a couple of SB105 flashes though he still takes the trusty GoPro in case something big shows up.
Steve dives three to four times a week. It's usually a shore dive at night from Blairgowrie, which he considers the best spot in Port Phillip Bay. He often dives with noted free diver Jules Casey, aka 'One Breath Diver'.
"Every night we go out, our aim is to find something new. The best things come out at night It's a whole different world down there. It's surreal. It's adventure time when you're down there. It's so free," he says.
In order to capture wildlife, both sea and terrestrial, Steve uses red light because animals and sea creatures are not bothered by it. That way he can capture them going about their normal activities.
Steve has found some very rare things diving. At the Fossil Site in Beaumaris, he found the fabled Leviathan tooth (think Moby Dick, a whale the size of a bus that ate other whales).
That tooth is larger than the tooth of a Tyrannosaurus Rex! It weighs 2.7kg. He donated it to the Melbourne Museum.
Volunteering as a wildlife rescuer for Animalia Wildlife Shelter in Frankston is another one of Steve's passions. When marine life is involved he gets the call, but he also assists with transportation of injured wildlife and other difficult cases.
His interest in photographing rare and endangered species turned out to be a great asset in his rescue work.
Fostering awareness, appreciation and conservation of the natural world are the heart and soul of all he does.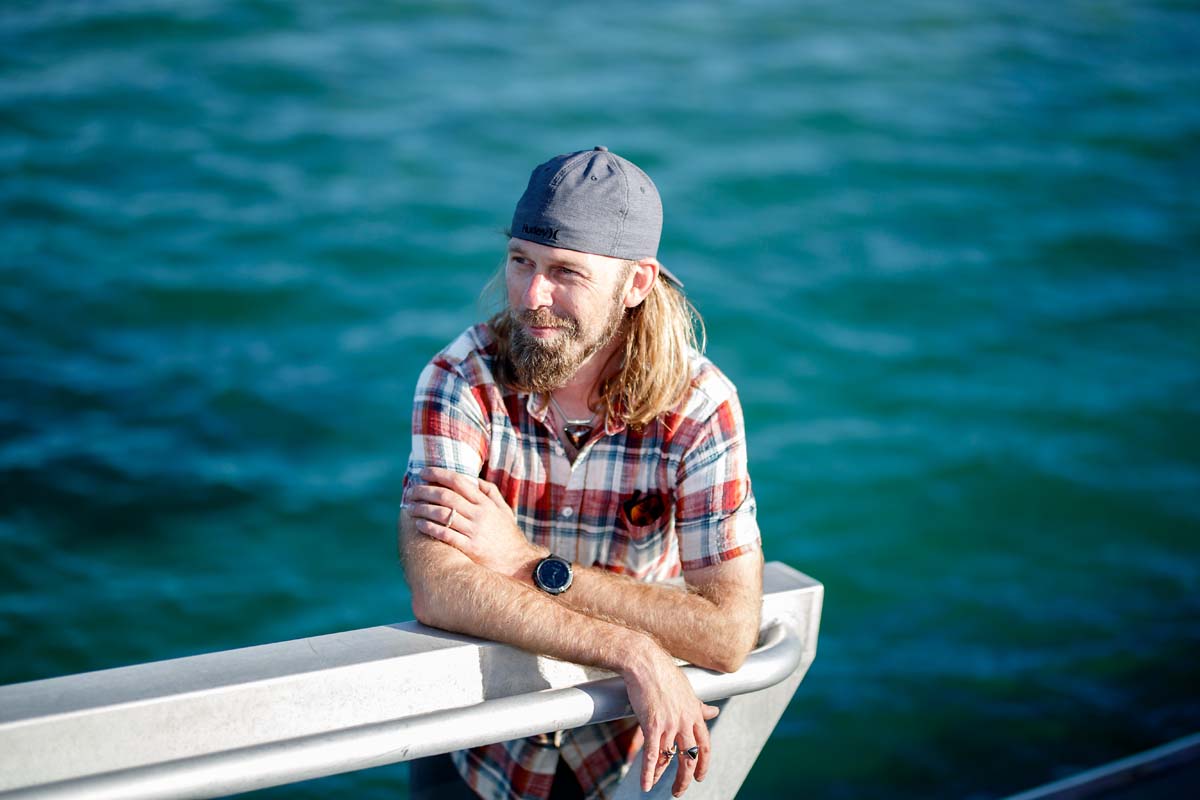 ---