By Andrea Louise Thomas Photos Yanni
Tootgarook photographer Stephen Laurence has travelled to 44 countries on six continents. World travel has been on his mind since childhood. He used to paste images from travel magazines inside his schoolbooks and dream of going to faraway places. First on his bucket list was Mount Everest. It did not disappoint. There he realised he wanted to be a professional photographer. He spent the next four years circling the globe chasing images.
One of Stephen's favourite childhood memories is 'Slides Night'. His parents were avid travellers. As a family of fifteen, they couldn't all travel together for practical and financial reasons, but his Dad was a keen travel photographer. He'd have his negatives developed into slides to share pictures of Europe, Canada and Australia with the children. Occasionally, his parents would return with a couple of foreign travellers too!
Stephen grew up on the family's fully self-sustained farm in Yarram, South Gippsland surrounded by family, farm animals and nature. It was a very grounded, present existence. They had no television, so 'Slides Night' was the children's view on the outside world; when they weren't outdoors, that is. Living without TV meant the family became very close and the kids developed a deep appreciation of the natural world.
Stephen's Dad, uncle and sister, Sharon, were all camera buffs. They loved talking about cameras and their accessories. They were more than happy to share how to use them. For Stephen, it was an incidental education that proved very useful later in life. 'Slides Night' also provided an education on how a photographer frames and views the world. Images and traveller's tales planted a seed.
That seed grew as Stephen got older and started to take his own photos at 13 on a point and shoot camera with the old disposable flash bulb. He can distinctly recall the excitement he felt waiting for the film he'd mailed away to be developed and returned in prints. Sometimes he couldn't remember what was on that roll of film because it had been a while since he'd finished shooting it. When the package arrived, he couldn't get it open fast enough.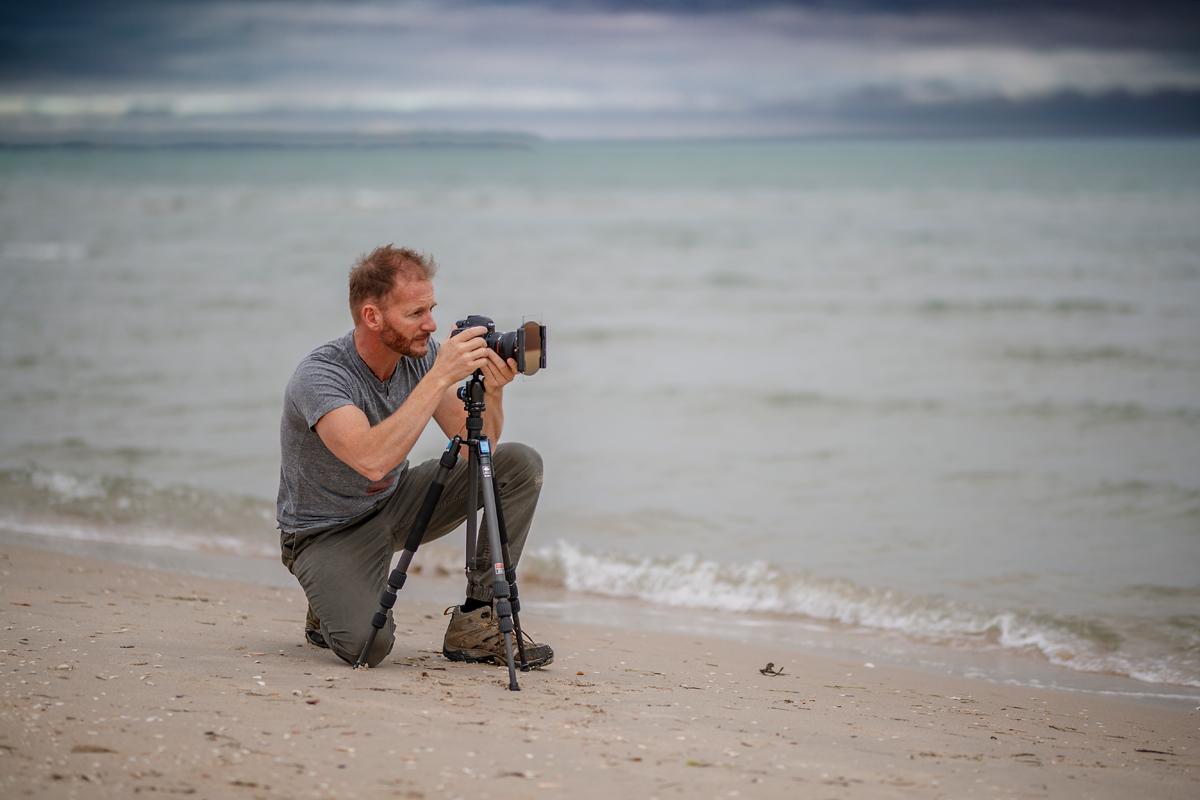 At high school Stephen was interested in maths and sciences. In fact, he went on to achieve a degree in Physics from RMIT, but photography was always his creative outlet. He worked a wide variety of jobs: senior information analyst, boutique farm stay proprietor, outdoor instructor, image reviewer, ballroom/Latin dance instructor and digital marketing coordinator. However, professional photographer is the title that makes his heart sing.
After four years travelling abroad Stephen began his formal education in photography. He achieved a Diploma of Photography at the Photography Institute and a Certificate IV in Photo Imaging at Melbourne Polytechnic. These courses covered everything: shooting on 35mm film, developing and printing in a darkroom, working with digital photography and using editing software like Adobe Photoshop and Lightroom.
His studies in science and geography at high school ignited his passion for landscape photography. Living in British Columbia, Canada, in his early twenties with its majestic mountains, forests, coastline and sea provided ample inspiration for a budding photographer, but that was just the beginning. He also lived in London, and Cape Town; each were launching pads for exploring their respective continents.
Spending four years travelling the world opened his eyes to different cultures, customs, religions and the sheer diversity of the human race.
Stephen's favourite locations for landscape photos are: Mount Everest, Patagonia, Tasmania and the Mornington Peninsula. The back beaches from Cape Schanck to Point Nepean are his favourite Peninsula locales. He finds the ruggedness invigorating. The wild sea, the light changing colour hourly over rocks and sand, the indigenous plants and timeless natural beauty endlessly captivate him.
"My work revolves around living on the Peninsula. I love it down here. I feel privileged to call this place home.
There are so many photographic opportunities nearby. The rocky coast, beaches, hinterland forests, grasslands, wetlands and wineries. It's incredible. Every postcode on the Peninsula has something special about it. Sometimes, I don't even take photos. I just enjoy being in it. My camera keeps me company when I go for a walk," he says.
Relaxed, simple and naturalistic is how Stephen describes his style. "Whether it's the clear crisp sunsets of winter, vibrant colours of spring and autumn or the isolation on a long walk where I have the whole landscape to myself, I try to capture the feeling of a place. I'll adjust exposure, shutter speed or filters to convey that emotion. I try to bring a bit of joy, colour and happiness to people," he says.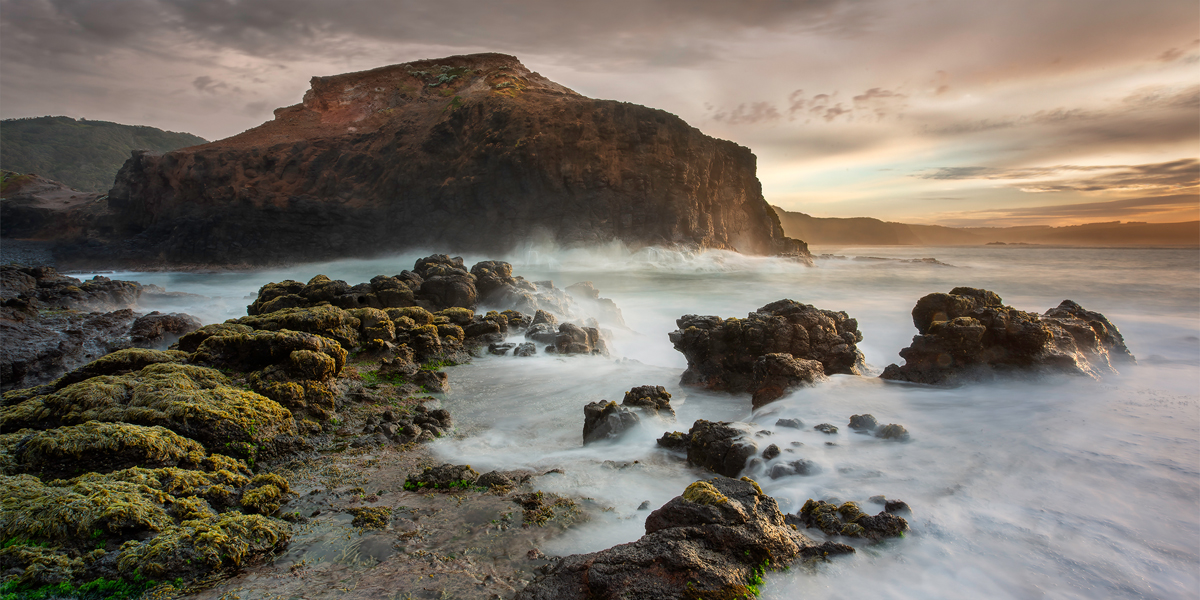 Photos: Stephen Laurence
---