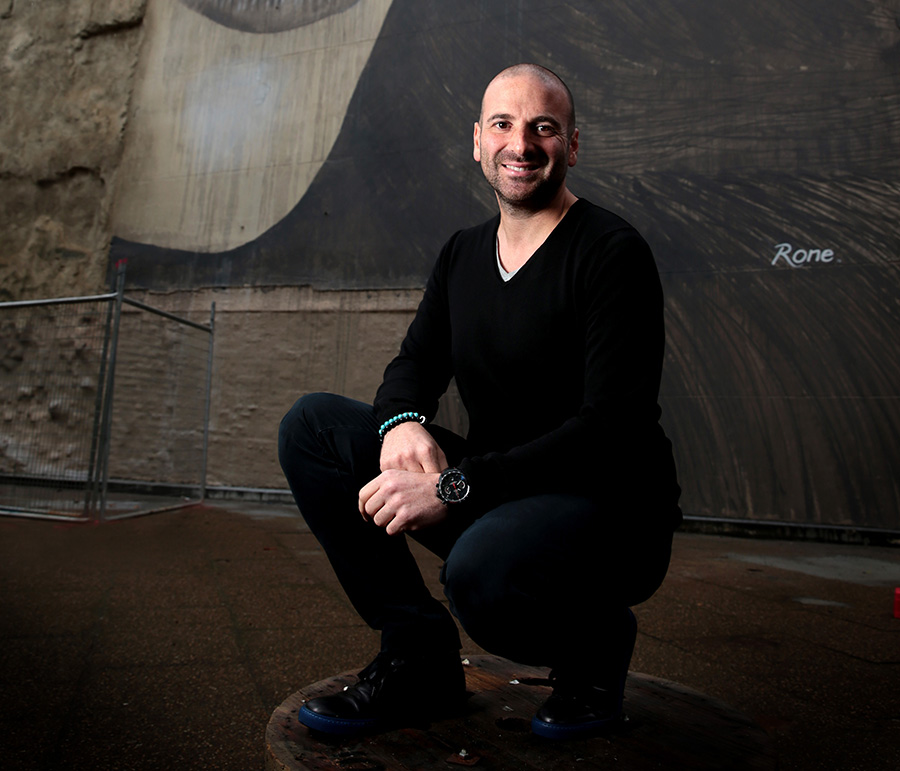 He's been on the peninsula for years with his family holiday home. He uses only the best mushrooms from Benton Rise Farm in his restaurants and he is one in the trio of celebrity judges on Channel Ten's popular MasterChef Australia. We are talking, of course, about George Calombaris who plans to bring his wholefood cafe Mastic to this end of the world at a Mornington Peninsula eco retreat.
The Red Hill property, Hummingbird Eco Retreat, has on site accommodation, conference facilities, a day spa and existing restaurant and George believes it is the best place to bring his beloved brand of cooking with his Mastic café.
"We're excited to take Mastic to the peninsula, a region that screams 'good stuff' in every way," Calombaris said. "The best local produce, local suppliers within arm's reach, and fresh air. It makes sense."
Calombaris says even though the café is moving from Kew to Red Hill, it will continue to focus on the Hellenic diet.
"It will be the same with a wholesome twist focusing on lifestyle, health and happiness," he said. "We're in the process of finalising all the details and we can't wait to share them. It's been a dream of mine to share our Mastic store with the local community down here. It will be worth the wait."
It has been more than two years since Calombaris embraced the life-enhancing properties of whole foods and opened his Mastic café in Kew, abutting his modern Greek tavern, Hellenic Republic.
While undoubtedly mindful about health and diet, Mastic, which is named after a health-giving plant resin, isn't preachy. Like the Mornington Peninsula, it's unpretentious and punches out fresh, flavoursome fare.
Calombaris has always loved the peninsula since he started bringing his children down here a decade ago.
"I'm a big fan of Safety Beach. It's a little gem. I reckon it's one of the safest and cleanest beaches in the country," he said. "If you're standing on the beach, to your right are the picturesque hills of Mt Martha and if you look south, you look into Red Hill and its beautiful wineries. I love it dearly – the whole area also has a great energy because there are a lot of artisans and a creative community. And only an hour from Melbourne with the new Peninsula link."
The celebrity chef, owner of top Melbourne restaurants, (The Press Club, Hellenic Republic and Jimmy Grants), cannot wait for his sea-change to the Mornington Peninsula, with plans for Mastic to be open in 2018.