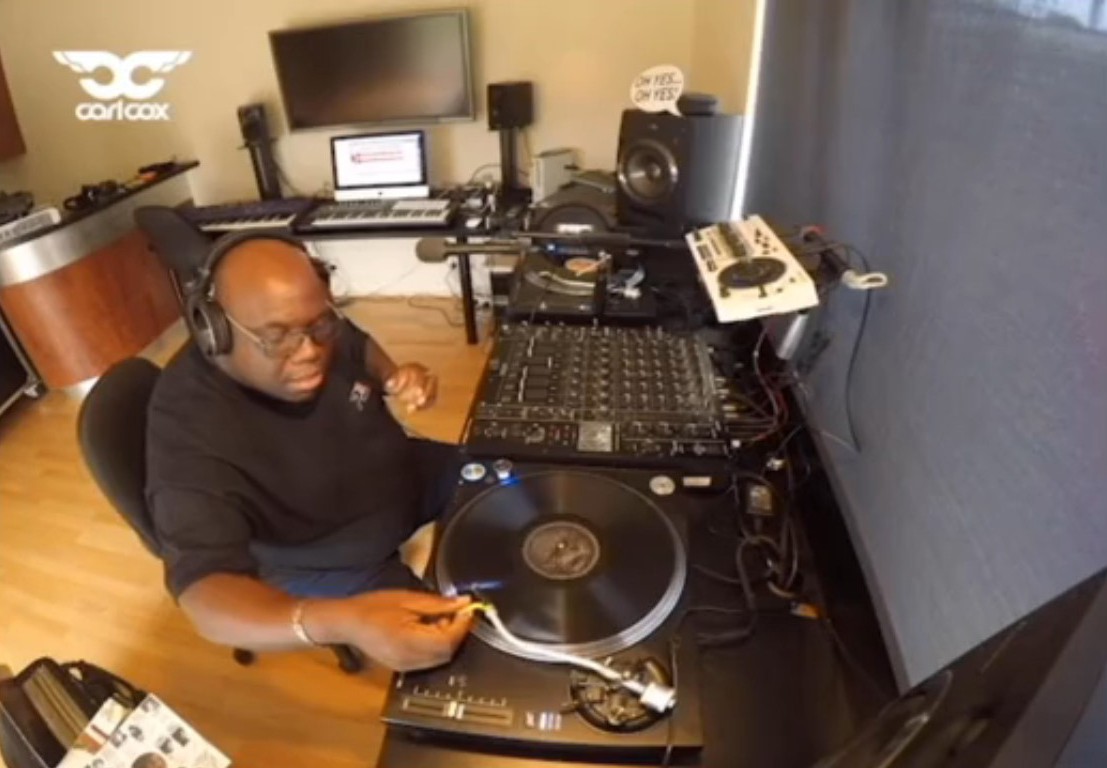 Carl Cox, the Master of House Music is locked in his own house on the Mornington Peninsula, but nothing will stop this musical mastermind from finding new ways to keep the turntables spinning.
2020 has seen a change in his career, mainly due to the COVID-19 crisis putting a stop to his gigs and global travels and although he admits to feeling sad about the scenario, of not being able to visit his beloved Ibiza, Carl is using this time to produce his own music in his home studio. He has recently released his own single called Pure on Spotify. He is also going back to his musical roots playing live streaming sets to the world out of his studio.
His new live series called Cabin Fever has him playing back-to-back tunes from his huge vinyl collection which dates back through the decades. "I'm in lockdown as many are right now. I'm going deep into my vinyl collection to share some love of the music."
"There is a story connected to every record I play so I literally sit there as if I was on a radio station and announce every record that I play, and the story connected to it"
Carl's Cabin Fever sessions have been well received and have given him an opportunity to educate others on his musical journey.
Many of Carl Cox's newest fans will know him as a big-time techno DJ from Ibiza, but these sessions give listeners an insight into who he is, away from the clubs, smoke machines, strobe lights and pumping techno.
"In my Cabin Fever sessions, I might play a jazz tune or an old record and explain how that particular track inspired me to DJ back in 1972" he said. "I've been around for so long, now I've become a music history teacher!"
You can join in on Carl's weekly Cabin Fever episodes via his Facebook page.
Look out for a more in-depth interview with Carl Cox in the next edition of Peninsula Essence.