By Andrea Rowe  Photos Gary Sissons
Simon Higgs is recalling the time he first fell in love with seafood. He was nine-years-old and immersed in the vibrancy of the Billingsgate Fish Market on the Thames in London. His Grandfather, Alf Higgs was the Floor Manager and the wide-eyed Simon, visiting from Australia, was fascinated.
"The atmosphere, colours and smell of all of that fresh fish excited me, and there was just such an energy amongst the fish mongers;
I couldn't get enough of it".
This oceanic streak seems to run through the veins of generations of Higgs men. Simon's dad was an avid fisherman, and Simon and his 12 year old son regularly fish the Port Phillip and Western Port Bays from his renovated fishing boat.
Migrating as a child from England to Australia in 1976, Simon fell in love with the coast, exploring it from the family holiday house at Inverloch and beach holidays at Portsea.
"Everything seemed so fresh. I couldn't get enough of it: the food and the open spaces," he recalls.
And it's in the kitchen where Simon's seafood connection becomes a flavour to savour, and to share.
As the Executive Chef at Portsea Village Bar and Grill, Simon showcases seafood and other modern Australian dishes with a twist through his extensive knowledge and skills with seafood, chargrilled meats and seasonal local produce.
Simon has partnered with Portsea Village Resort in re-opening the doors of Portsea Bar and Grill to the public. It was formerly a key dining and gathering place for locals and tourists in the 1960's and, while the restaurant continues to serve resort guests, it had been years since the public had access. With a décor facelift, a welcoming alfresco area, lush garden setting and an impressive cellar, Simon is thrilled with the transition.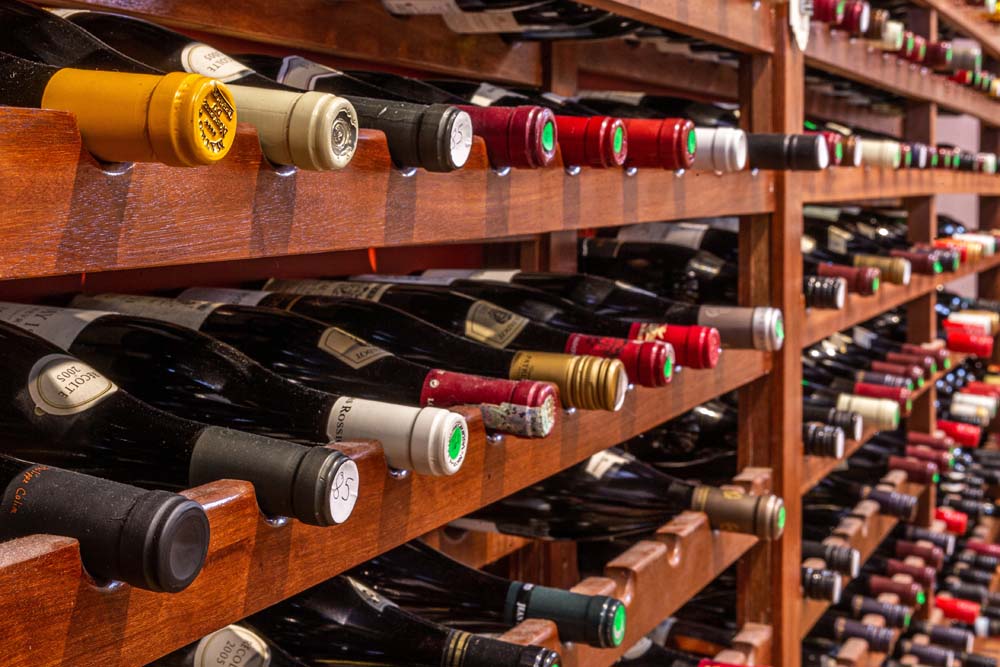 "It's like opening the doors on a hidden secret," he says.
Once nestled inside Portsea Village Resort you certainly feel as if you've just checked into a tropical resort, enjoying lush gardens and swimming pool views and relaxing over a wine and fresh seafood. Then there's the impressive wine cellar. Resort General Manager Peter Searle has an excellent nose for vintage wine, and has stocked the cellar from extensive travels through Burgundy Cotes du Beaune and Cotes du Nuits regions, as well as the Mornington Peninsula.
Simon eagerly encourages diners to select from the cellar stock themselves; reading wine labels and personally handling their own selection creates an intimate dinner party experience.
"Discovery through casual dining like this opens people up to experiences and new tastes," he says. "Encouraging our diners to fossick though the cellar is quite the social experience."
"Finding something interesting and pairing it with good food embraces that classic European feeling of socially sharing different dishes with friends and family."
For last five months Simon and his team has creatively shared dishes with innovative twists like Baked Chilli Caramel Whole Barramundi, Prawn and Mussel Linguini, Polenta Crusted Calamari and Flathead, King George and Squid when in season. And favourites like his 18 hour Tasmanian lamb shoulder with Moroccan influences, chargrilled meats, and vegan dishes continue to delight.
Simon's casual fine dining philosophy cites Italy, Spain, Portugal and Greece as key influences.
"Share dishes help people communicate, they get people talking, comparing and extending their options."
"This is what I love about cheffing, and what it offers people; they don't wear or drive your product, they're consuming it, savouring it and that brings people together. It's a special thing to be a part of."
Simon savoured a very early fascination with cooking "long before it was cool, and certainly well before the cooking shows on TV." At Mitcham Technical College he was one of two boys in the home economics classes, before completing a Cert III in Cookery at Box Hill College. He spent time in Melbourne's established kitchens of Fiorelli's, Toch Hotel, Park Hyatt and club dining at Melbourne's RACV Club and Richmond Football Club, as well as European and UK restaurants.
Camberwell's Fantasy Fish remains a highlight: "I learnt so much about fish preparation, selection and preparing stock; true Greek cooking which fired my passion for sharing meals with others around the table." He shares that passion, mentoring students through Hale's Institute in Commercial Cookery, where he's proud to see their careers flourish.
When Simon and his own family searched for more relaxed lifestyle in the outdoors, his sea change dream came through the Blairgowrie Yacht Club's Executive Chef role before reopening the Portsea Village Bar and Grill to the public and serving his favourite seafood dishes.
Sustainability and serving food in season are qualities deeply ingrained in Simon's approach. The resort's herb garden provides accompaniments to seafood sourced from Red Coral, meats and proteins for local distributors, and fresh produce from farms and local growers.
He's equally drawn to the "sense of community down here and chatting to locals down the street." A nostalgic bonus for Simon is that stories of Portsea's history are also enjoying an airing, as past diners return. "I'm just as excited in hearing 1960's tales as I am in breathing new life in this little piece of Portsea's history."
Simon thinks that's pretty much the essence of a good meal: great stories, and delicious food and wine you want to share around the table. Online reviews tell the story of a true celebration of food and hospitality, and of making people welcome.
As for that lure of the ocean inspired during childhood? One of Simon's treasured possessions is his grandfather's handmade split cane fishing rod, inherited when he passed away, along with his pairing knife.
Perfect totems for a Chef who shares the fresh taste of the ocean, and savours sharing it with others.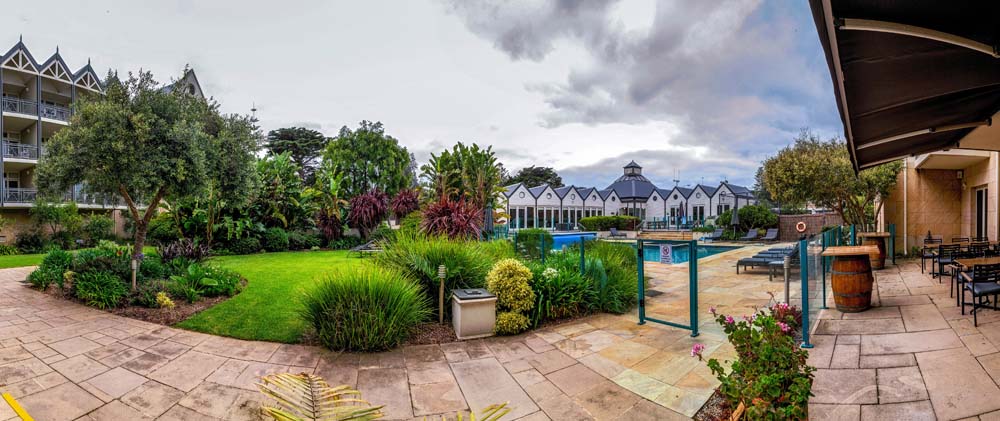 Recipe
FRUTTI DI MARE
(fruits of the sea)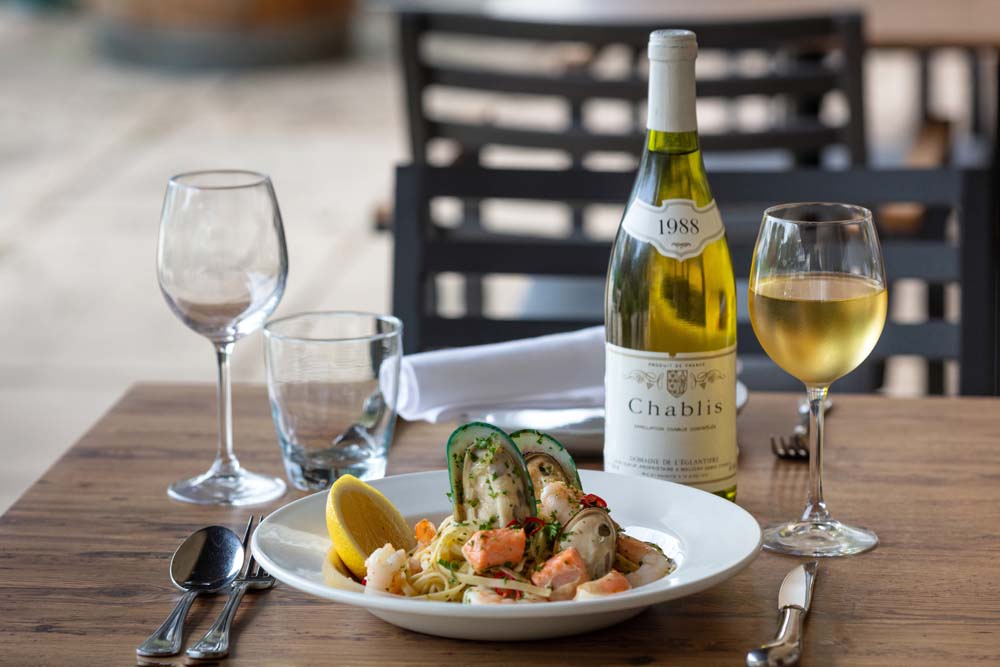 Preparation time 30 minutes
Cooking time 8 mins
Serves 2
INGREDIENTS:
300g cooked linguini (al dente)
8 large mussels
8 peeled raw king prawns
60g of 1 cm dice salmon
1 large mild red chlli, finely sliced
Half a small brown onion finely diced
2 cloves of garlic crushed
Handful of roughly chopped parsley
4 tablespoons quality virgin olive oil
4 tablespoons dry white wine
5 tablespoons fish stock
Sea salt/black pepper
1 lemon
METHOD
Lightly steam mussels in a covered pot with half a cup of fish stock, just until the shell opens and set aside for add later.
Bring a pot of salted water to the boil and cook for your linguini for 7 minutes or until al dente. Strain and set aside.
Heat the olive oil in a large pan on medium heat and add the onion, garlic and chilli until soft (do not colour)
Add the prawns and salmon and cook until the prawns are just opaque
Add fish stock and wine, turn the heat up until the sauce comes to a simmer and allow the salmon and prawns to cook through.
Add cooked linguini to sauce and toss through the cooked mussels with a little of the steaming stock.
Serve immediately and garnish with a generous sprinkle of parsley and a lemon cheek.
Enjoy this dish with a cold glass of sauvignon blanc or pinot grigio.
Tips for making this dish:
This is a quick dish so make sure all your ingredients are prepared and ready to use to avoid over cooking the seafood.
If you wish to make your own fish stock, recipe below:
FISH STOCK – INGREDIENTS
1 snapper or white fish frame with head
500ml water
1 bay leaf
Parsley stalks
Half an onion roughly chopped
1 small carrot diced
1 stick celery
Splash of white wine
Slice of lemon
Add all the ingredients to a saucepan and cover with cold water. Put a lid on the pot and bring to the stock to a gentle simmer for 10 minutes. Strain and allow to cool.
---
Portsea Village Bar and Grill is a licensed restaurant situated inside Portsea Village Resort. It's open to the public from Thursdays to Saturday's for dinner and lunch sittings on weekends.