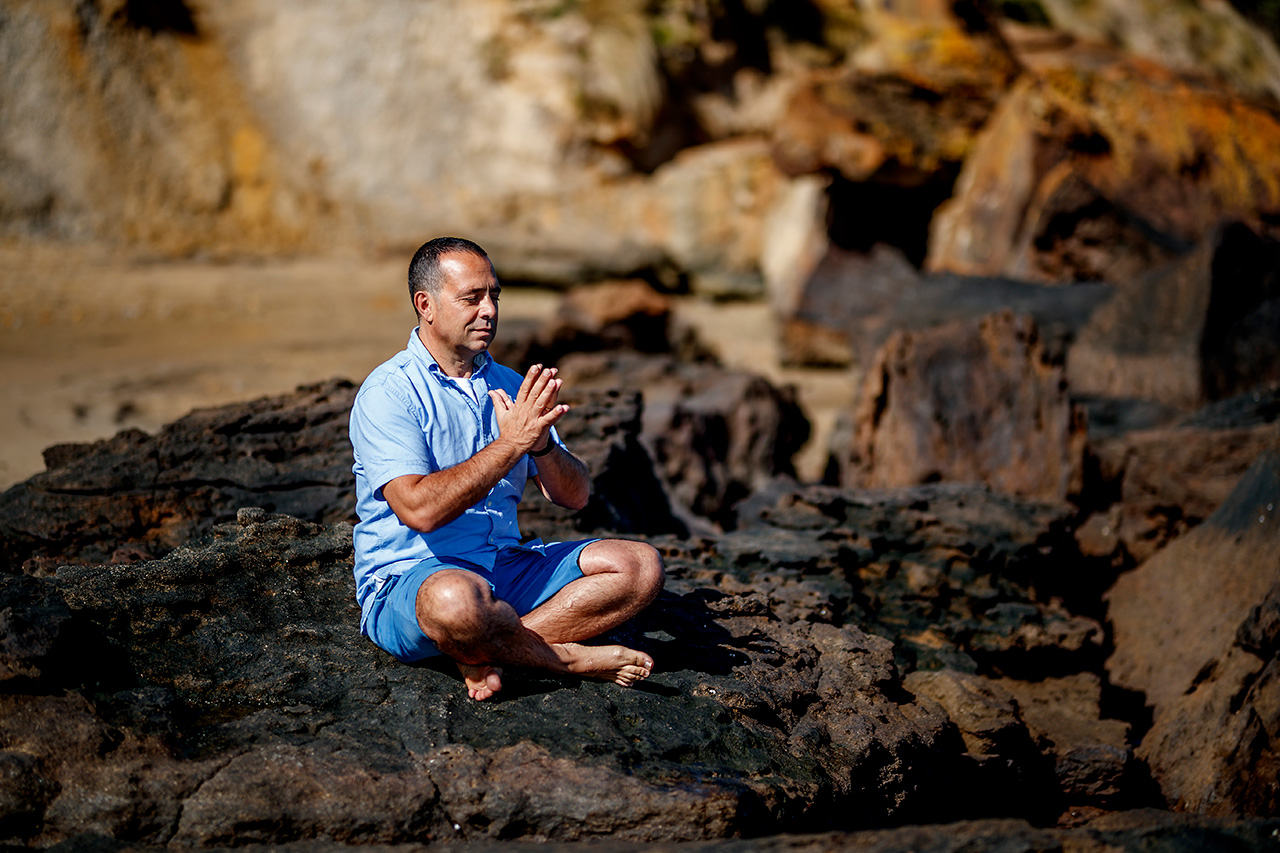 By Joe Novella Photos Yanni & Supplied
Local author Melo Calarco describes himself as a mindfulness and high-performance coach, but that doesn't mean he works exclusively with elite athletes.
"High performance coaching is supporting people to operate at their best professionally, in a sustainable way, without the risk of burning out," explained Melo. "I coach people of all backgrounds to operate at their best. This includes CEOs, surgeons, corporate executives, entrepreneurs, athletes and so on. I provide them with the tools and techniques to do so, including a focus on exercise, nutrition, personal relationships, sleep and other areas of life besides their job."
I coach people of all backgrounds to operate at their best
According to Melo, becoming a coach was a natural evolution in his work life over the past three decades. "I was always passionate about helping people in one form or another and I'm also fascinated about all things body and mind. At one stage, I was coaching in more physical therapies and exercise, while I also spent over 15 years working in mental health and psychiatric clinics. These work experiences evolved into my role as a mindfulness and high performance coach, focusing on both body and mind."
During his evolution to a coaching career, Melo had the driving desire to explore the world and a crazy idea to cycle around it on his mountain bike! "Originally, five friends and I planned to travel the world," Melo said. "But one-by-one my friends bailed on the idea, so I took off on a solo expedition. I'm glad I did because I could do things at my pace and explore what I was interested in.
"To get around, I mostly cycled or trekked. I also jumped on whatever local transport would get me around, including overland trucks, farmer's trucks, elephants, cow-drawn carts and camels. I even met my wife on the back of a big orange truck while crossing the Western Sahara!"
Covering over 30,000 km, Melo has travelled around Europe, Asia, Africa, Nepal, India, and North America. He has travelled through jungles, savannahs, deserts, mountains, and everything in-between. "I think I just wanted more out of life and travel was a big part of that. I've always had an adventurous spirit and wanted to go out and explore different countries and cultures. I was especially interested in the spiritual practices of the world, so a lot of the journey was one of self-discovery. I experienced a wide diversity of cultures, from staying with Buddhist monks on hill-top monasteries in the high Himalayas to living with various indigenous peoples of the world like the African pygmy tribespeople."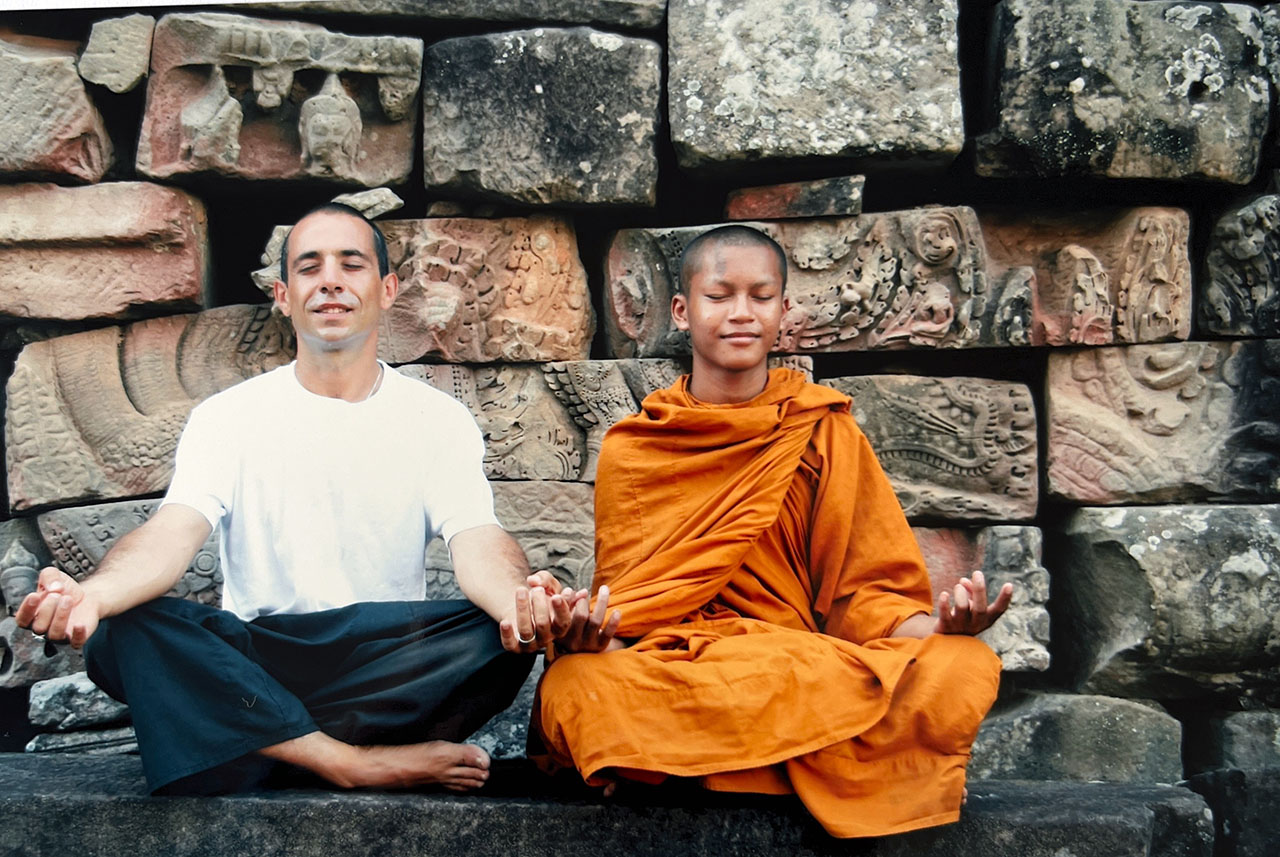 Melo meditating in Cambodia
Travel was the vehicle for Melo to witness incredible sights like the Mountain Gorillas of Rwanda, but also a great way to experience the lives of others with their unique languages, traditions, foods, music, and spiritual practices. "I love being in countries where I don't understand the language because it really makes me look for ways to communicate in a different way, like sharing laughter, which is a universal language.
"And it seems to be the children that laugh the most. The infectious smiles of the children, especially in poorer developing countries, is something I will never forget. Although they seemingly have nothing and barely the clothes on their back, they are still smiling and laughing. They will always have a place deep in my heart."
Not all the travel experiences were pleasant, though. "It was challenging getting constantly sick in countries like Africa, Asia and India," said Melo. "From poor toilet sanitation, contaminated water and food, I was constantly sick with one thing or another, which can be quite tiring. I also caught a severe strain of malaria in West-Africa, which almost killed me. I lost around 10kgs in about three days, which took its toll on me and my travels, but luckily, I survived."
Lucky indeed, for all of us, because Melo's travel and desire to help others via the lessons he has learned, were the driving force behind his book, 'Beating Burnout: Mindful Lessons for a Meaningful Life'. The book captures three decades of wisdom gained through travel experiences and his work in the development and coaching of others. It's an expression of his deep-seated desire to help others beyond just his client base to beat burnout and find balance in their lives.
"The book shares the learnings from my travels," said Melo, "and how they can help others. It also includes insights and valuable tips from some of the world's top leaders and CEOs. Each chapter has interesting stories, theoretical concepts and implementable practices to take away that can benefit you immediately."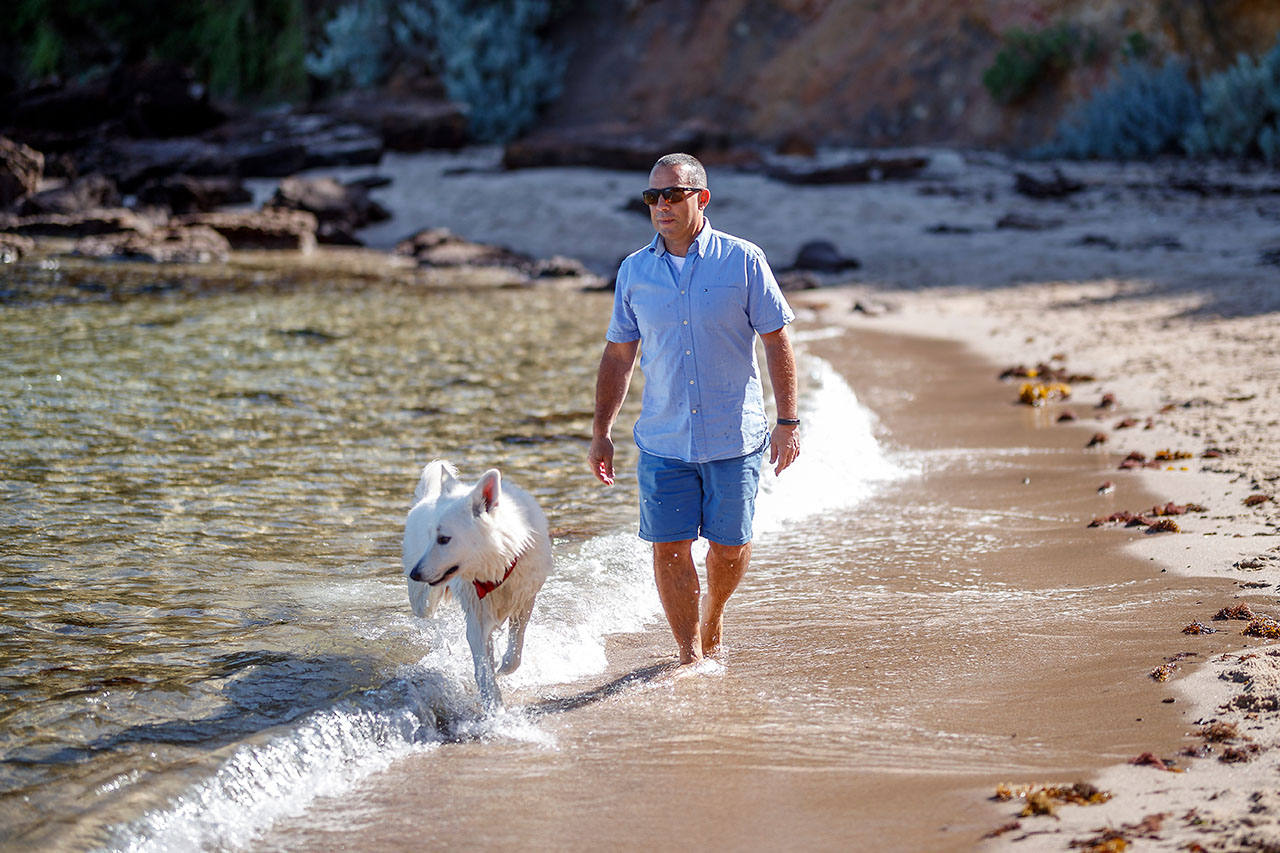 Melo's travel experiences have also had a big impact on his mindfulness and coaching practices. "A lot of my coaching has its foundations in various beliefs, philosophies and concepts from around the world, many of which I visited on my travels. Over the years, I have studied in depth a variety of Eastern and Western philosophies. I draw upon the best of the Eastern philosophies and ancient wisdoms, combined with the best of the modern Western evidence-based practices to give my clients the best results."
Nowadays, Melo leads a more settled life, making a home for his family in Mt Martha. "We love the peninsula and its variety of surf beaches, bay beaches, bush walks, wineries, breweries, all in close proximity. Mt Martha is really special to us; South Beach is one of the best bayside beaches on the whole peninsula. I love stand up paddle boarding or kayaking along the cliff line towards the Pillars and beyond. I like the way the neighbourhood has kept its rural feel, with dirt roads and green corridors everywhere which I love walking my dog along. I also love the village feel of the small group of shops where I can sit and have a coffee at Cibo or one of the other great cafes."
As for the future, Melo envisages more time spent with his wife and two daughters enjoying the beautiful surrounds of the Peninsula, reigniting his passion for art and learning how to play the guitar with his daughter. More travel is definitely on the cards and another book is not out of the question.
Melo is available for one on one coaching, corporate workshops, seminars, keynote talks and other speaking engagements. His book 'Beating Burnout: Mindful Lessons for a Meaningful Life' is available locally at Farrells on Main St, Mornington or Antipodes in Sorrento.
---