Extracted from Ruth Gooch's book "The Wildest Bit Along the Coast" by Peter McCullough, with the author's permission.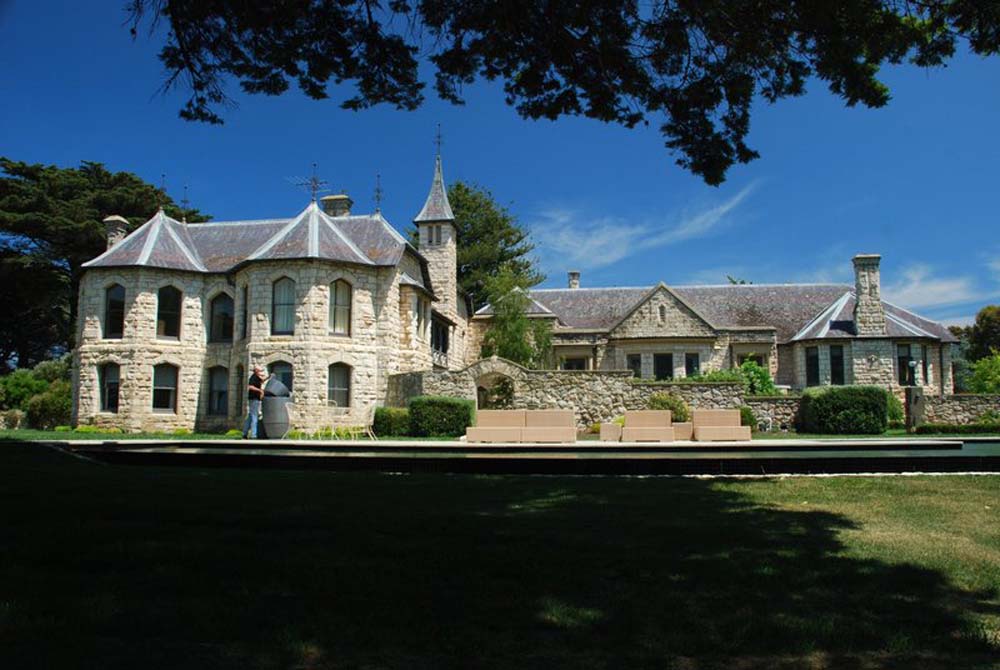 Best known these days for its magnificent golf courses, the Cape Schanck locality still features some attractive grazing properties. The most significant of these is Barragunda, the homestead of which was built in 1866 from locally quarried limestone in classically derived and Gothic revival styles. Substantial alterations over the decades notwithstanding, Barragunda is on the Register of the National Estate.
The Earliest Settlers
Cape Schanck became a run in 1838 when a stockman named Thom overlanded some 800 head of cattle from the Monaro district for the talented 28 year-old entrepreneur Charles Campbell of the Duntroon run; Campbell was obliged to look elsewhere after heavy losses of sheep in the prolonged 1837-39 drought and with its attendant plague of the parasitic disease, scab.
The first sales held by the Sydney government for Port Phillip land in 1838 saw Campbell relinquish the Cape Schanck lease after only a few months in favour of 2000 acres of freehold just north of Coburg, the area becoming known as Campbellfield. The lease and stock at Cape Schanck were placed on the Port Phillip market and the property was inspected by a new arrival by sea from Sydney, Robert Jamieson. Inspired to buy, he overlanded back to Sydney on horseback and on 1 January, 1839 he purchased on terms from Campbell the 'Right of Station' for just under £4000. The purchase included 750 cattle, drays, horses, and six months of stores. On his journey back to Sydney Jamieson had met an old shipmate from the voyage out, Samuel Rawson, and Jamieson spoke in such favourable terms of Cape Schanck that Rawson was persuaded to join him in the venture. He bought in for £1000, the amount being that of Jamieson's second term payment due on 1 January 1840.
About three weeks after the new camp was established at Cape Schanck it was threatened by a bushfire from the north. The men, including two assigned convicts and a ticket-of leave man, burnt a windbreak around the huts in an attempt to save them, but just when they had given up hope and were carrying their boxes of clothes down to the shore, a sudden change of wind turned the fire on itself and put it out. The change brought wind and rain for the next ten days, and when it subsided Rawson and Thom set off with 20 oxen for the Melbourne market.
After a false start when the party became lost, the first sale in Melbourne was accomplished and the party returned to Cape Schanck where they had a 'jollification'.
In 1839, disenchanted with Cape Schanck, Jamieson explored the Western Port area, taking up a selection at the head of the bay. That year the Cape Schanck run was officially divided into three. The eastern part of the original run retained the name and it was taken up by William Willoby and James Thompson. To the west of Main Creek the new Barrabang run of 17 square miles , including the Cape, was taken up by a young Scot, Elliot Heriot. The third part of the run, named Point Nepean, was taken up by James McDana, but subsequently abandoned.
The Barker Brothers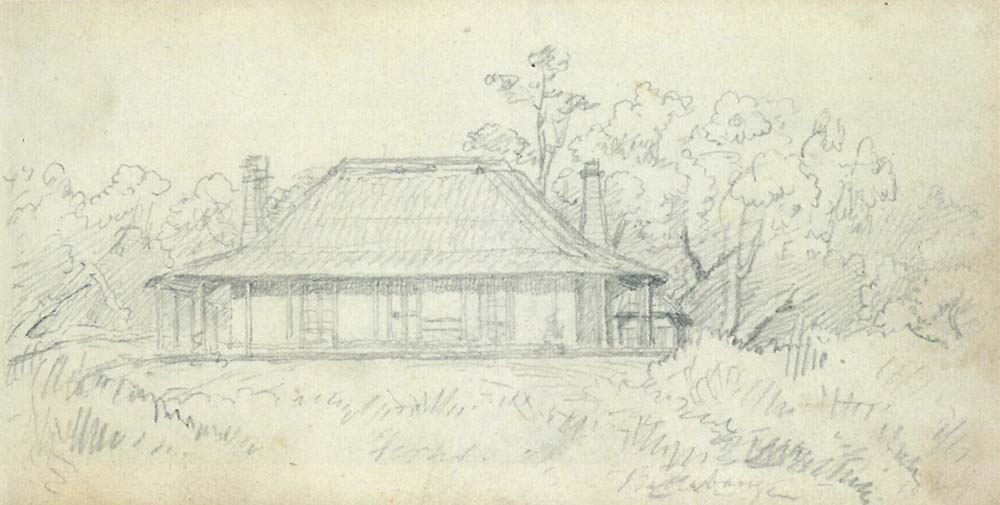 In 1840 Heriot entered into a partnership with others, notably the two young Barker brothers from Buckinghamshire: John, a solicitor, and his physician brother, Dr. Edward. The Barker brothers moved to the run where they built a house which they called 'Aylesbury' after their home town. Sketches show the house to have been a substantial structure, described in 1843 as an 'elegant country residence'. Its considerable superiority to many of the rough bush huts of the period suggests that the Barkers and their partners knew that they had security of tenure, and that an accusation by the Port Phillip Herald in 1843 may have had some substance. The commercial depression, according to the paper, "could be expected when the government officers, from the highest to the lowest, are gambling in private speculations"; worse, one of the culprits was declared to be Superintendant La Trobe, who was said to be in partnership with the Barkers at Cape Schanck and with Heriot. Not farmers, the Barkers employed a manager, William Waddell, and he and his family apparently lived in the cottage 'Barragunda' which may have been built for their occupancy, although it seems more likely that it was originally built and occupied by Heriot.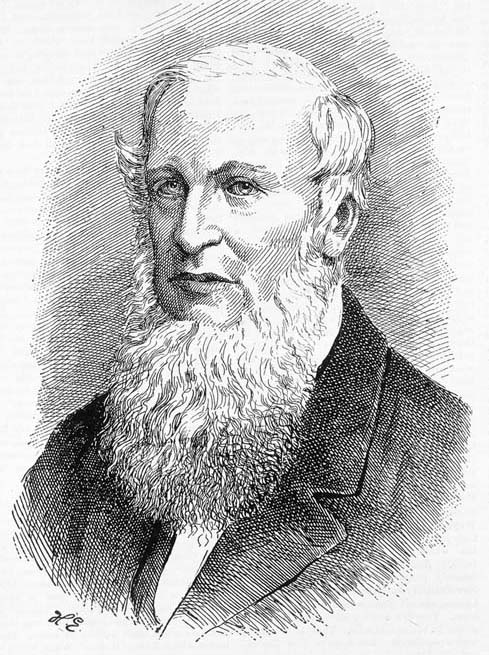 When John Barker returned to England to further his studies, his brother Edward took charge at Barrabang station and held a race meeting on the property in September 1843, inviting between twenty and thirty guests. Edward married at Dandenong shortly afterwards and, when at Barrabang, the couple entertained the likes of Georgiana McCrae and her husband. Georgiana took the opportunity to make several sketches of the Barker homestead and the Cape Schanck area.
It was during John Barker's absence that Edward had a serious falling out with his neighbour Maurice Meyrick which led to them fighting a duel. (A detailed account of this occurrence was contained in the August 2017 edition of Peninsula Essence.) Prices of both cattle and sheep slumped in 1843 and Edward Barker was able to take advantage of this short depression by purchasing the 'Right of Station' of Thompson's Cape Schanck run (and possibly the stock) in March 1843.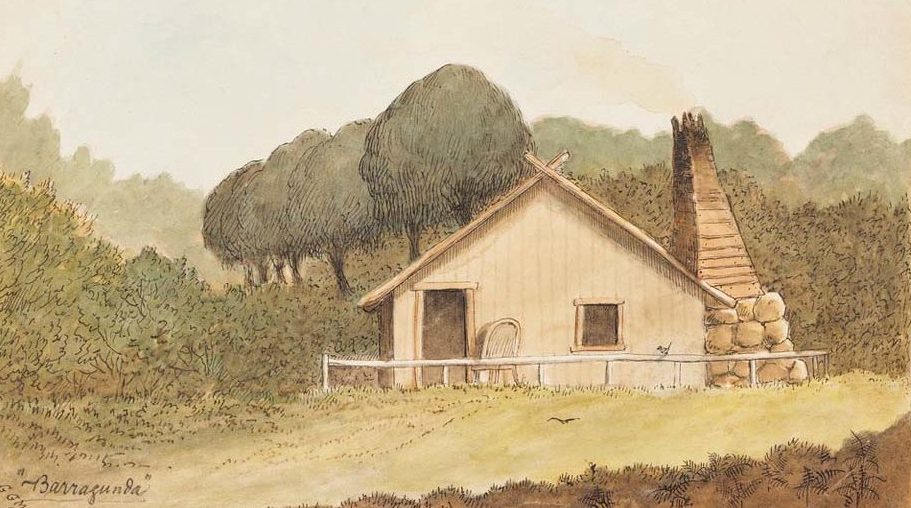 John Barker returned from England in 1844 with his wife Susannah, and took over the lease of 'Boneo' ('Boniyang') when Maurice Merrick surrendered it. John also became the sole lessee of Barrabang/Cape Schanck in 1845 when Edward moved west to the Wannon River. The Barker homestead at Barrabang was burnt down in March 1845 when some woodwork in the kitchen ignited; the flames spread rapidly and both the dwelling and an adjacent store were soon destroyed. The furniture and stores were saved, but the loss of the buildings was estimated at several hundred pounds. Among the stores rescued was a cask of brandy, 'which the proprietor was very unwilling to have sacrificed as a burnt offering to the Fire God so, seizing a blanket, which he wrapped around the cask, he dashed with it through the flames and landed it in a place of safety'. Homeless, Barker built a cottage on Thompson's former Cape Schanck run. It was not until about 1862 that he built a fourteen-room brick two-storey house covered in plaster and gravel adjoining the cottage.
Barker's run was gazetted on 4 October, 1848 as number 20 in the Western Port District. It had an area of 15 square miles and was estimated to have a grazing capability of 600 head of cattle. He ran sheep also, for he was selling wool in January, 1850, and he ran more cattle than the 600 estimated, for he reportedly had 3000 head on his run in the late 1840's. The market was unpredictable though: when Barker took 300 fat bullocks to Melbourne in 1848 he was offered 2 shillings and 6 pence less than the asking price of 17 shillings and 6 pence, so they were driven back to Cape Schanck.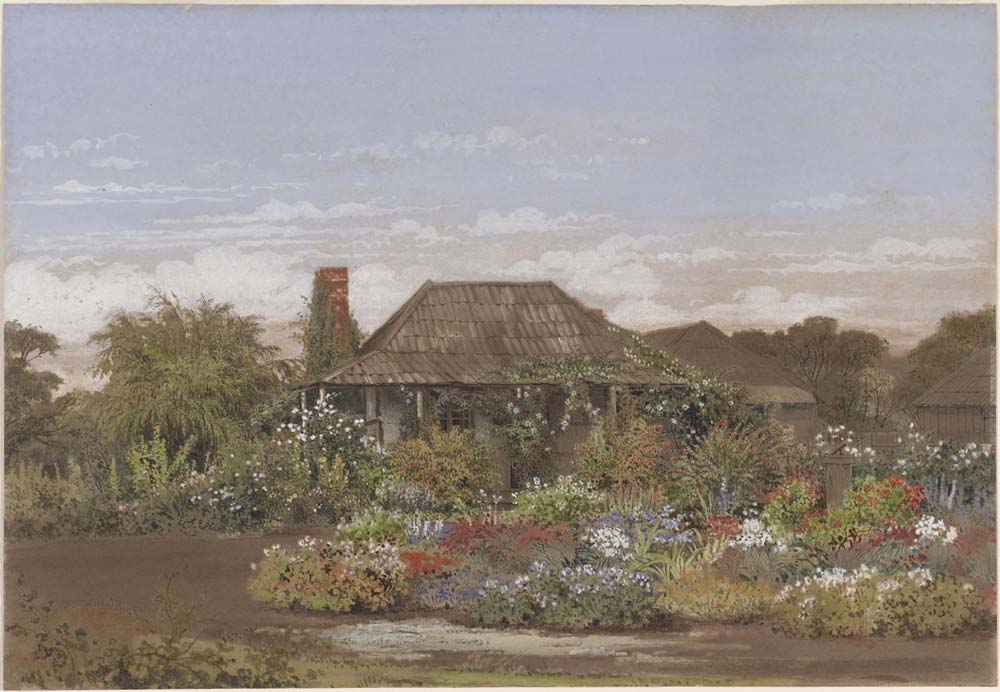 Subsequent to his failure at the Melbourne market in 1848, John Barker is said to have turned his attention to tallow production; he bought a boiler and made a large vat for that purpose. Eight bullocks were slaughtered daily and skinned by the local Aborigines whom he employed.
The matter of land was also uncertain and legislation in the British parliament meant that squatters in certain areas, including Cape Schanck, had to reapply for their leases. Perhaps it was uncertainty of tenure and an unpredictable stock market which prompted Barker to seek another activity: in August 1849 he was appointed District Boundaries Commissioner for the district west of Hamilton.
John Barker was admitted to the Bar in November, 1851 although he did not practise because in October he had been appointed Clerk to the new Legislative Council of Victoria. There followed a long public career of some 40 years. The Cape Schanck properties were administered by managers, and a future manager, the capable teenage Robert Anderson, joined the staff and occupied a frame-and-timber hut on Main Creek. By 1858 he had become Barker's superintendent.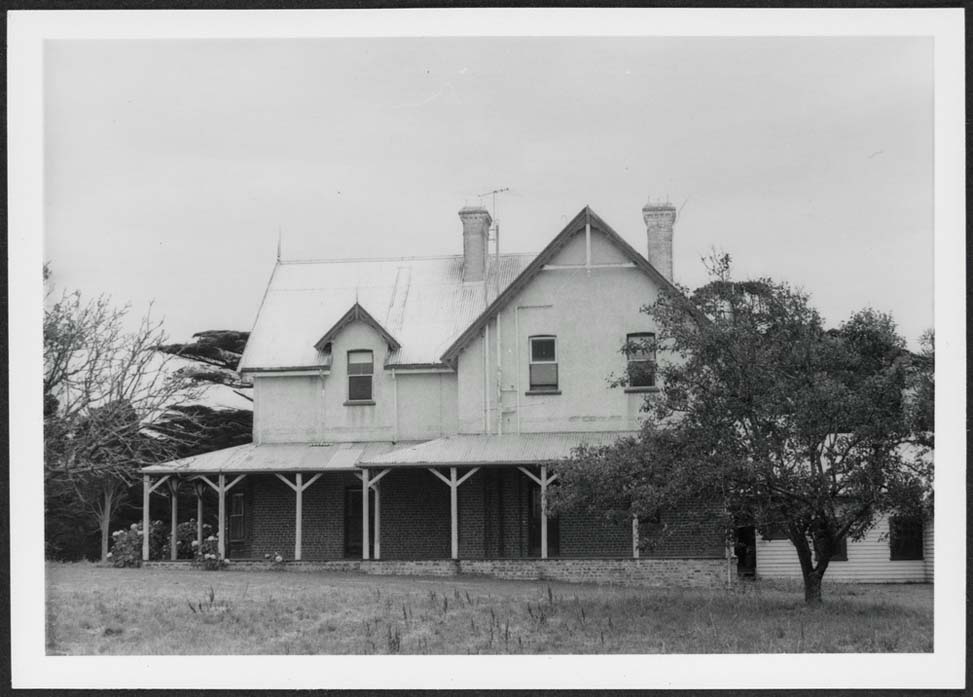 The arrival at Cape Schanck in 1853 of two escaped convicts from Tasmania, Bradley and O'Connor, created a sensation. After landing at what is now known as Bushrangers Bay they made their way to Barker's station where they found Robert Anderson and another worker, Samuel Sherlock, having breakfast. Claiming that they were survivors off a shipwreck, the escapees were given breakfast, dry powder for their guns, and some tobacco. Sensing that the visitors were escapees, Barker's men told them that six men out bull shooting were expected shortly; fearing reinforcements were at hand the convicts hurried off (A detailed account of this occurrence was contained in the November 2017 edition of Peninsula Essence.)
Barker still took an interest in farming but legislation led to the inevitability of the loss of a significant part of his vast leases. Existing holders of pastoral runs could apply for a 640 acre pre-emptive right, and consequently he was able to purchase that at Cape Schanck (October, 1855) and Boneo (1857) for the regulation price of 20 shillings an acre. The first allotments of the southern peninsula were offered for sale in 1858 and Barker selected about 922 acres at Boneo (including the pre-emptive right) and a further 3963 acres in the south-west corner of the Cape Schanck run. His long public career notwithstanding, John Barker took an interest in his Cape Schanck property for the rest of his life. In later years he would ride around on horseback but in April 1891 he sustained significant injuries from a fall when his horse stumbled in a rabbit hole. Barker died later that year.
Dr. Godfrey Howitt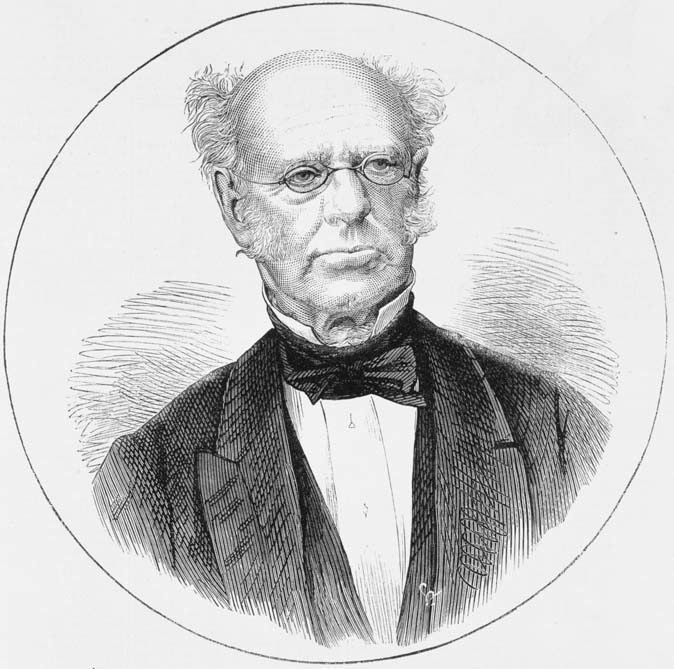 A significant part of the former Barrabang and part of the Cape Schanck runs were selected by Dr. Godfrey Howitt. The entrepreneur J.B.Were purchased 1790 acres of the former Barrabang. By 1860 Were had on-sold the land to Godfrey Howitt whose holdings in the Cape Schanck area were extensive.
Smaller allotments were taken up by people with an interest in the area: artist Edward La Trobe Bateman paid £57 for 64 acres, and his friend Robert Anderson took out a grazing licence for the allotment opposite. At the same time Anderson left Barker's employ to become Howitt's manager.
Barragunda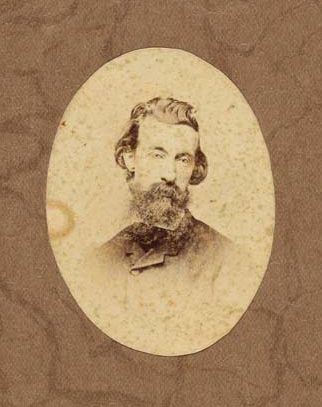 Dr. Howitt decided, around 1865, that he would build a much larger residence on his property at the Cape, but further to the south. The plans were apparently entrusted to Anderson and tradition says that he engaged the architects Reed and Barnes, although there is no surviving record in that company's archives. Reed and Barnes may have employed Bateman, since they had worked together on other projects. About the same time Anderson became engaged to Edith Howitt, who is known to have visited her father's property on previous occasions. Anderson apparently decided that with Bateman's assistance he would build a large limestone block house in which he and his fiancée would live after they were married.
The wedding took place in August, 1866 and Dr. Howitt is said by family sources to have found out too late that the home which Anderson had erected and for which Howitt was required to pay was a neo-Victorian Gothic extravaganza.
Anderson appropriated the name Barragunda for his new edifice (the name does have a ring to it and is said to have been derived from an Aboriginal word describing the thunderous roar of the sea) and, although there have been alterations, the house still stands. It now has a Historic Buildings Council classification and remains a monument to Anderson's accelerated upward mobility. Originally there was a rose garden laid out by Bateman, and there were fruit trees described some 20 years later as peaches, figs and mulberries. As Lambert cypresses were found to withstand the force of the sea wind better than any other tree, imported or Australian, some of these were planted.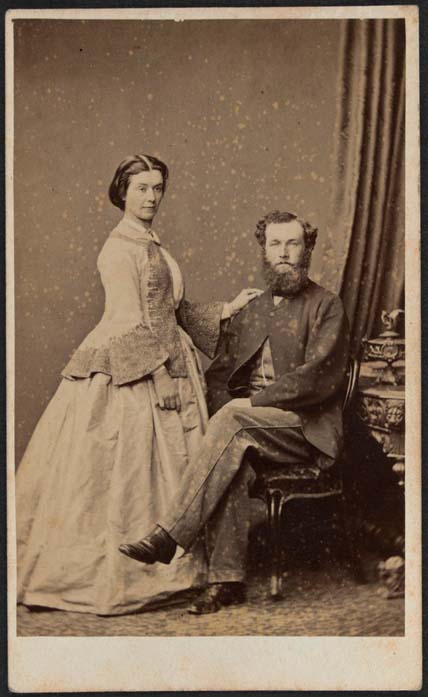 In keeping with his new status as a gentleman farmer, Anderson was appointed a Justice of the Peace; and on 26 February, 1869 the Government Gazette announced his appointment to preside at a meeting to elect a Board for the new Roads District of Flinders. The gentleman farmer and his wife had many visitors, including a kangarooing party which travelled by steamer to Dromana for the Easter holidays of 1871 and stayed at Barragunda. The party shot 230 kangaroos and returned to Melbourne with 'the skins, tails, and a few haunches'. And it was Anderson who was the original applicant for the first school at Cape Schanck; the wattle-and -daub building opened on 23 May, 1870 and was erected by Barragunda employees.
Dr. Howitt died in 1873. His will was complex with provisions applying for 20 years after his death. His daughter Edith Anderson was the major beneficiary and she and her husband were thereby enabled to continue at Barragunda. Edith died of a stroke in 1884 at the age of 50 years. Anderson remarried in 1887 and added an extensive north wing to Barragunda. The new addition was also built of limestone but according to oral accounts – the wing no longer exists – it lacked the style and elegance of the original.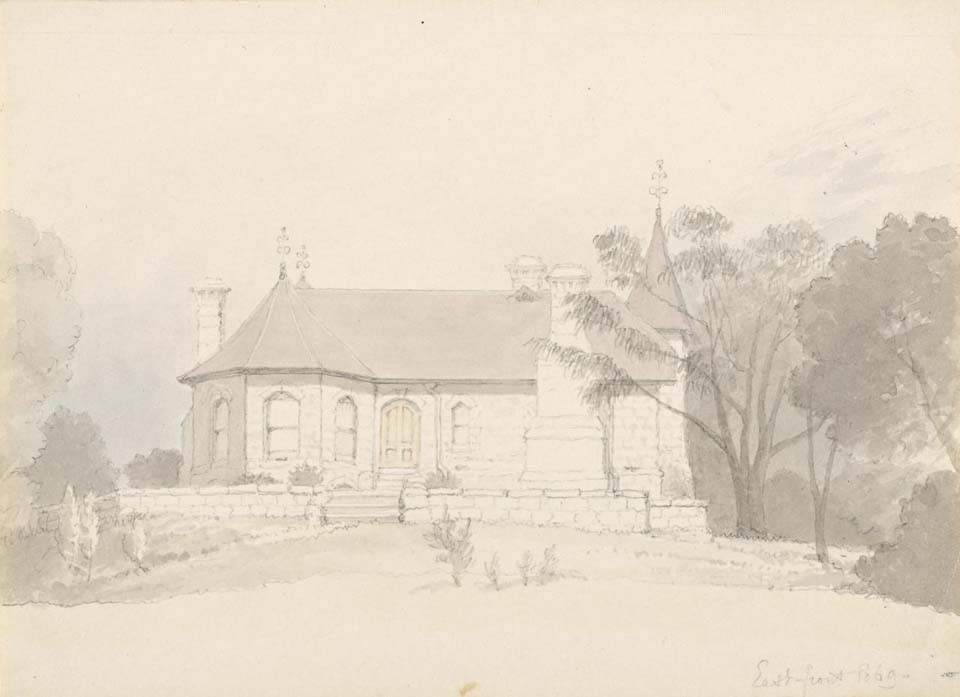 A man of contradictions, Anderson was either admired or hated. He was remembered by one employee as a heartless man who would flog his horse to gallop up a steep hill, but was appointed an honorary correspondent to the Royal Humane Society of Australasia in 1884. On a more positive note, the annual meeting of the Kangerong Agricultural and Horticultural Society at Dromana gave Anderson an illuminated address in 1898 which expressed its appreciation of his 30 years service as a councillor. And it was to the undoubted credit of Anderson and other farmers in the area that they offered agistment for starving stock during the northern Victorian drought of 1902.
In 1908 Anderson retired to Melbourne where he died in September, 1923, at the age of 88.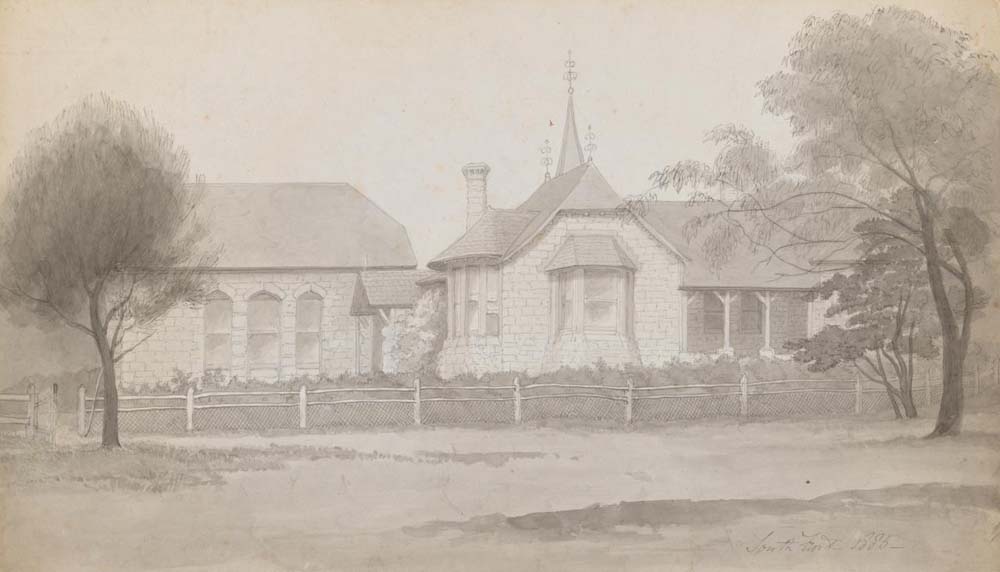 Subsequent owners
After Anderson's retirement, the 7,000 acre Barragunda was sold to Sir Marcus Whiting and his merchant brother, John Whiting. The following year the Whitings sold about 1,000 acres. John Whiting died in 1913, and over the next decade the run was subdivided into five parts and four of them were sold. The portion containing the house and the 711 acres of land then comprising the station was sold to tar distiller John Munckton in 1920.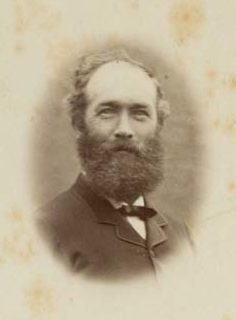 Munckton's ownership was short-lived, and he sold the following year to George Turnbull Bell, described as a 'gentleman'. Under 'Gentleman Bell' the property was proclaimed a sanctuary for native game in 1929.George Turnbull Bell died in 1931, and the property passed to Dr James Riddell Bell and his sisters Constance Fyfe Bell and Margaret Scott Bell, after the settling of their father's estate in 1939. Almost immediately the property was transferred into Dr. Bell's name and he and his family used it as a permanent home. The crude additions made to the house by Robert Anderson were demolished and more sophisticated additions commissioned.
The property has changed hands several times since, and some of the land that formed the original run has been re-acquired. This includes some of the blocks in the small village subdivision in the lighthouse precinct. According to internet records, the most recent sale was recorded in November, 1999. An area of 452 hectares (1117 acres) was sold for $ 6.1 million.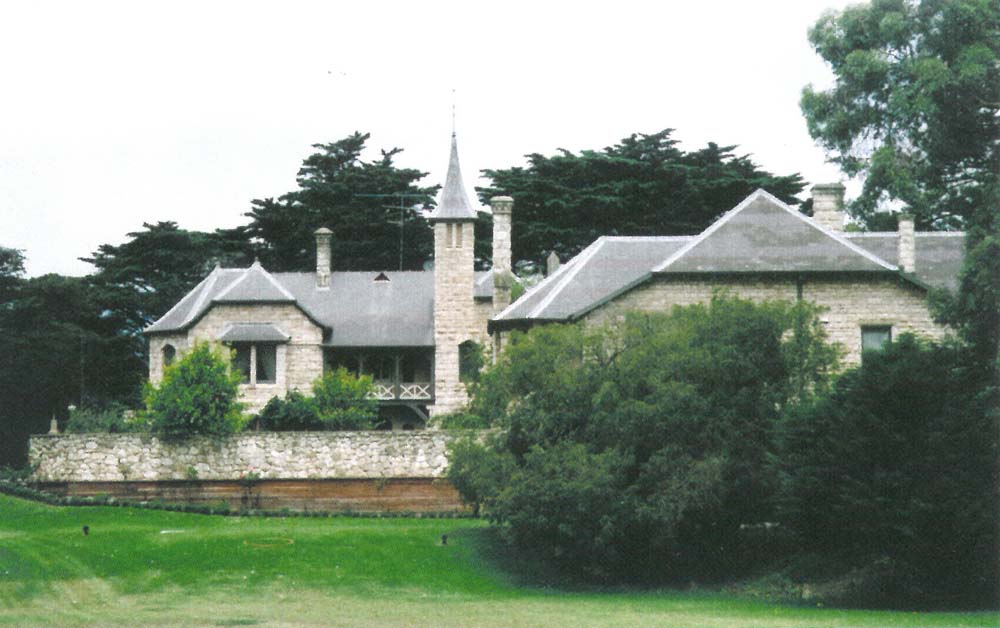 Proposed development
On 5 May, 2011 the owner, Chris Morris, under the banner of Colonial Leisure Group, made an application to build a micro brewery, function centre, restaurant, plant nursery, farm outlet and caretaker's residence on the Barragunda Estate at an estimated cost of $6.8 million. In October the Mornington Peninsula Shire decided to grant a permit for the proposed development, but with 66 conditions.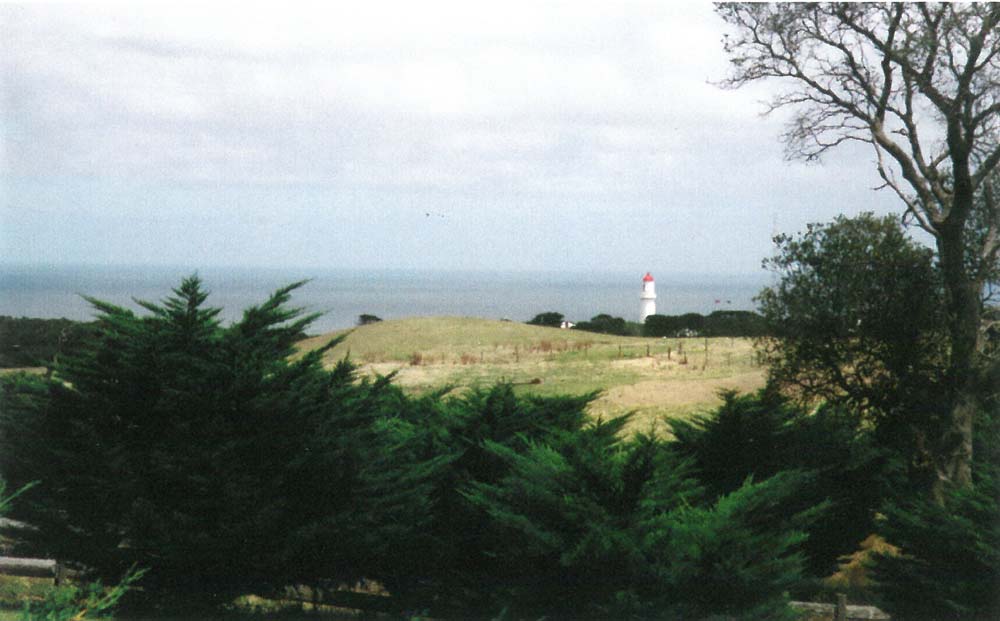 Subsequent to the Shire's approval the Friends of Cape Schanck lodged an application with VCAT to challenge this permit.
After a number of mediation conferences conducted by VCAT, the objectors in the appeal reached an agreement with the developer. Fundamentally, the agreement provided that the planning permit application be amended to substitute new plans which provide that access to the proposed development be via Boneo Road rather than Cape Schanck Road.
The new permit which was issued by VCAT on 4 September, 2012, had an expiry date of 36 months; any extension had to be requested within three months of the expiry date. The developer did in fact apply for an extension and a further 24 months was granted. This extended period has now expired and the permit is no longer valid.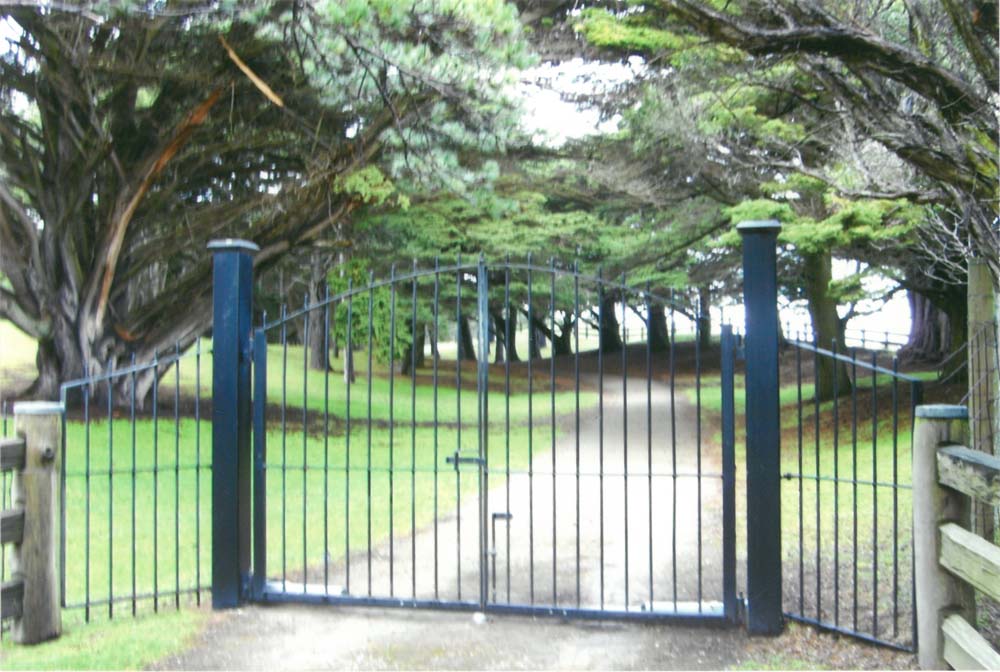 ---
Ruth Gooch has published a number of books and peer-reviewed papers. A list of her publications is on her web site www.ruth-gooch.com. Her books 'Frontier French Island' , and her history of Cape Schanck, 'The Wildest Bit along the Coast', can be purchased at Hastings Newsagency and Petersen's Bookshop.