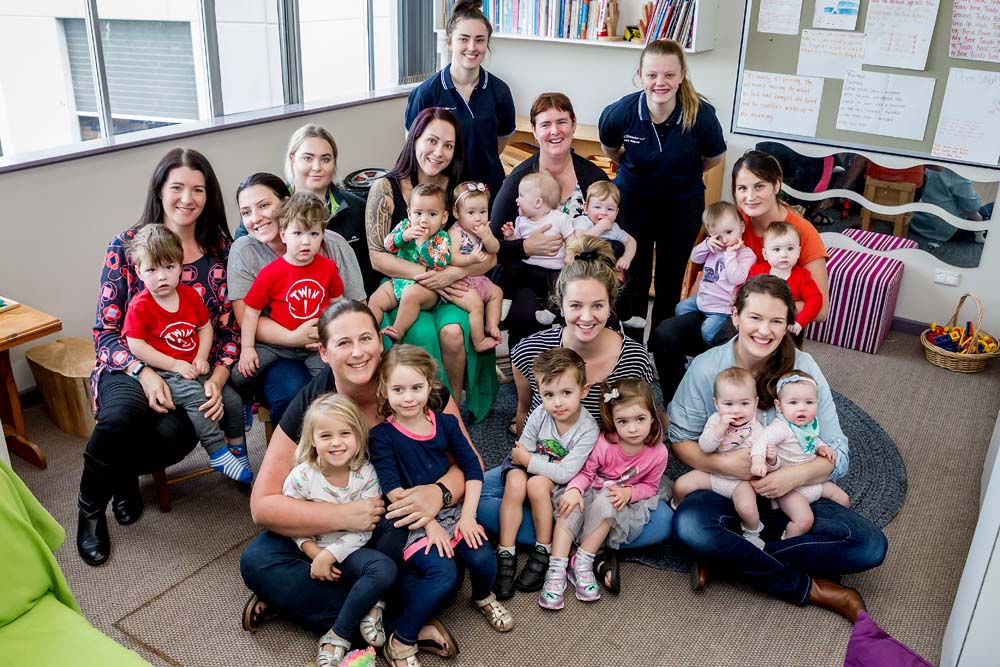 By Melissa Walsh Photos Yanni
When you hear the words "you're going to have a baby, there is often joy and a little uncertainty especially if you are a first time parent. But hearing "you are having twins" is a completely different story. That is exactly what happened to Julia McCarthy, the Mt Eliza woman who is now president of the Frankston Peninsula Multiple Birth Association. Peninsula Essence talks to Julia about the life-changing experience of having twin babies and her role at the association which has helped thousands of parents cope with multiple birth.
"I joined the Frankston Peninsula Multiple Birth Association when I first found out I was having twins," said Julia, whose babies were born on October 2014 at Frankston Hospital. "I needed the support and it was invaluable. I could ask as many silly questions as I like and they made me think I could actually do this. I could enjoy motherhood with twins and you get much better support from people who have been through it."
The Frankston Peninsula Multiple Birth Association began in 1981 when a couple of mums got together to support each other with their multiple babies. They then became affiliated with the Multiple Births Australia.
"We have lot of members now, and it is wonderful to be giving back, helping them with the things I needed help with five years ago. When I was having twins I was shocked and scared. I think I told everyone I bumped into that day I was having twins as I was just trying to process it. I got onto the MBA that day as I felt I needed the support."
Julia says when the babies were first born, the organisation helped by providing meals, dropped by volunteers, support and plenty of practical advice.
"They helped me understand about using formulas and how different it is trying to breast feed twins. Having twins is literally twice everything, and to have the support of other mums who have been through it is amazing. In other practical ways they help with discounts as well in formula, nappies, and even passing clothing to one another." When her babies were two years of age, Julia decided to become treasurer of the Frankston Peninsula Multiple Birth Association.
"I felt like I wanted to give back to this place that had saved my life," she said. "We offer some wonderful services and even have a crisis fund for families who aren't doing well. We offer practical as well as emotional support."
For Julia, who was a former marketing manager in finance in a previous incarnation, taking over the presidency was a further way to give back, while using her skills in the workforce.
"I love being involved as the president which came about when the former president found out she was pregnant. I find winning grants is amazing, and am enjoying being part of doing a new website, organising fundraising events, and setting goals for the future when other people take over," she said.
The Frankston Peninsula Multiple Birth Association has mums in their early 20's who have just had their first babies to a few mums like Julia, in their early 40's , who are having subsequent babies.
"My surprise twins were a result of IVF and there are a few mums like me coming back to it later in the game," she said.
Julia says the thing with multiple babies is everything is doubled or tripled, and the most common problem that occurs is lack of sleep.
"The worst thing is lack of sleep and there is an association with post-natal depression. With the peer support we can help parents with what are normal difficulties and when things have got to the point where you need help," said the mum of three who suffered post-natal depression with the twins. "Signs of post-natal depression can be being down, angry, anxious, lacking sleep, feeling inadequate and worried about doing the right thing by your children."
Frankston Peninsula Multiple Birth Association has services for expectant parents, playgroups, coffee sessions, and much needed support from those who know what you are going through.
"It is Australia's leading charity for twins, triplets and more. On our website, you will find tips about what to expect while you are pregnant, information on common issues for multiple birth, and there is useful information if you are already a multiple birth family. We work to educate and raise awareness in the broader community around the realities for multiple birth families and seek to improve health outcomes through local, practical support for families," said Julia.
---