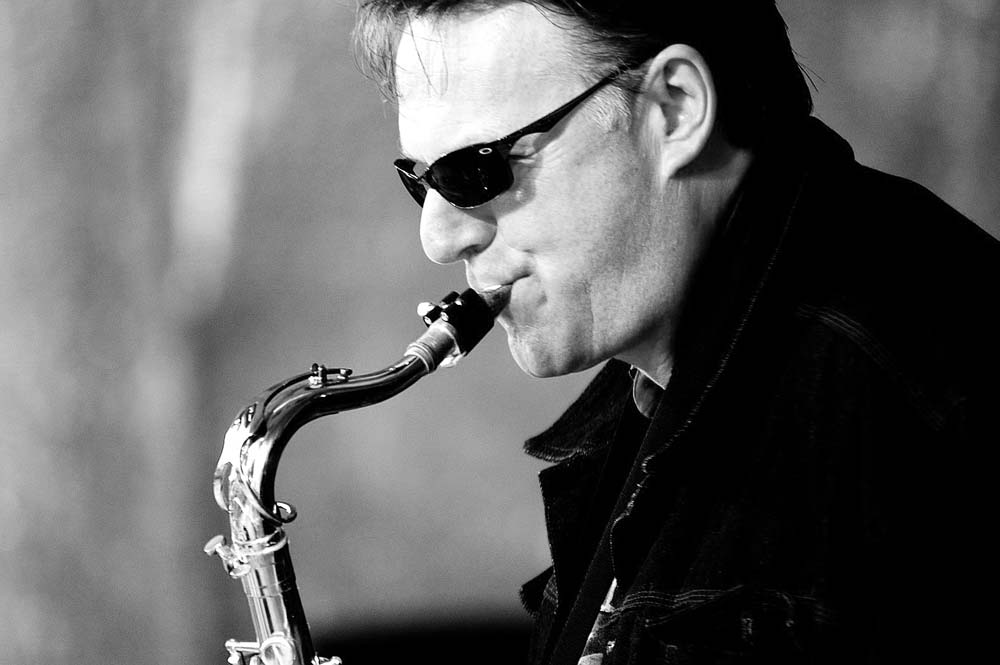 Street Corners, bars and restaurants will come alive again over the Queen's Birthday Weekend with the sights and sounds of the sixth Mornington Winter Music Festival, where Wilbur Wilde will be rocking the stage with his band the Troublemakers.  Peninsula Essence Magazine talks to Wilbur about his colourful life that is just as wild as ever.
After 45 years in the business, the Australian saxophonist, television and radio presenter, jazz and rock enthusiast continues to wow with live performances around the country in rock and jazz groups.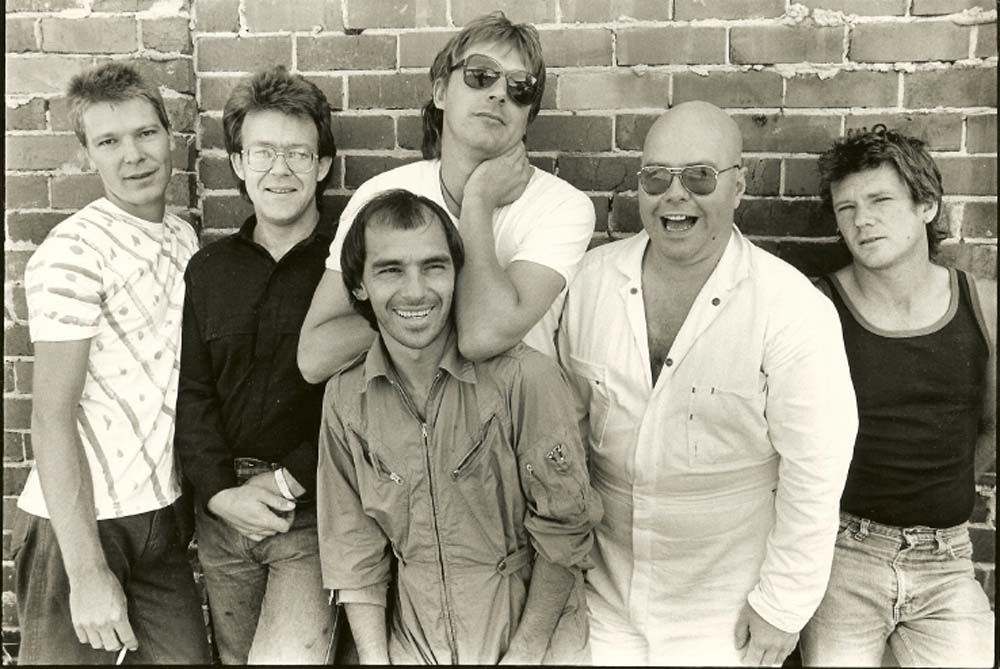 "We always love heading down to the peninsula and have played many gigs down here over the years, with the jazz festival and a great, memorable performance at the Mornington Racecourse with the likes of the Angels and Suzie Quattro," said Wilbur, whose five piece band The Troublemakers are renowned for performing big rock and roll hits from Ol' 55, Daddy Cool, Jo Jo Zep and the Falcons, Chuck Berry and many more. This is bound to ensure an interactive artist set providing first class entertainment.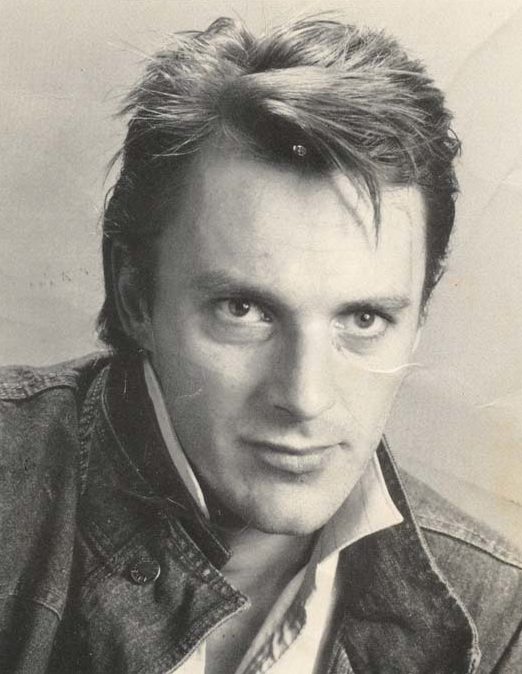 "I also love coming down to play golf on the peninsula at Cape Schanck and am an Eastlink and Peninsula Link veteran," he says with a laugh.
"Coming to play at The Royal on June 10 will be brilliant and we are expecting a huge weekend down here."
For Wilbur, becoming a musician started as a youngster when he was unwell with bronchitis.
"I had a collapsed lung from really bad bronchitis when I was 10. Dr Jolly said maybe I should play a wind instrument to make my lungs stronger.  The next year I started at Ivanhoe Grammar with the clarinet, and then moved to the saxophone as the chicks loved it. I went on to study music for my HSC and took more lessons, deciding I wanted to be a musician and maybe teach music," he said.
However, the buzz of live performances became a massive drawcard for the musician, who says he still loves being up on stage and performing after all these years.
"My most memorable moments are when the band, audience and songs are all in sync. There's nothing better than being in that moment, where the music is flowing, the people are loving it and everything is just as it should be," said Wilbur, who refers to it as being 'in the nows'. "I can guarantee a few moments like that at the Royal in Mornington and can't wait."
For Wilbur, playing gigs with a myriad of wonderful musicians and entertainers has helped him evolve in his own right.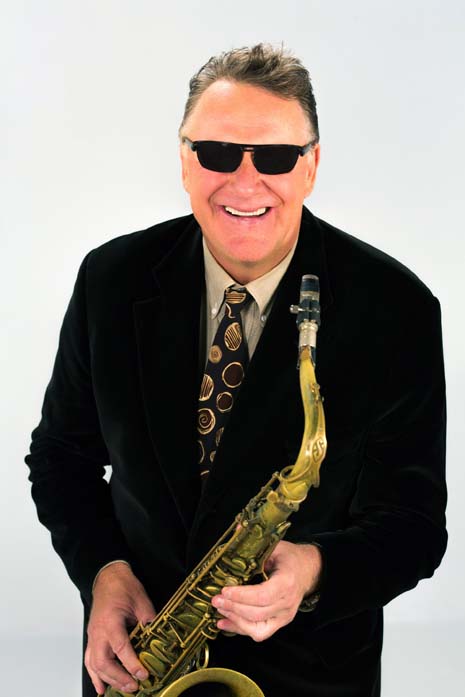 "I have learnt from some fantastic people during the years, played in Ol 55, Jo Jo Zep and the Falcons, been on Hey Hey It's Saturday from 1984 to 1999 with Daryl Somers and Jackie MacDonald which was hilarious and so much fun. Then there was playing gigs with Frankie J Holden, and Jo Camilleri, live performances with the Rocky Horror Show, and even my 12 years of radio with Vega, and 3UZ with my old mate, John Blackman. I've been incredibly lucky to rub shoulders with such amazing people," said Wilbur, who admits that he enjoys any gig no matter what. "It all boils down to thriving on live performance. Just last week I played a gig for a concert at the 50th birthday of Yooralla, with about 50 people and a sausage sizzle and everyone enjoyed it."
As for his trusty saxophone, Wilbur says he swaps back and forth between two.
"I have always played two Selmer Mark Six's and swap between them. When one goes a bit rattly I use the other one and have been playing those saxophones since 1975 and '77 respectively. The one from 1977 was from Jo Camilleri, and he now says he wants it back because it sounds so good," he said with a laugh.
Wilbur and the Troublemakers will be playing a huge range of hits from their vast repertoire at the Royal for a couple of hours in June. "It will be a great gig with lots of laughs and chats amongst our audience as well," he says of the business that he is proud to be part of. "I still love it and I love watching my heroes and fellow musicians as well. The things that haven't changed are the people who can deliver live entertainment and that is what we thrive on."
Check out Wilbur Wilde and the Troublemakers at the Royal Hotel on Sunday June 10, at 3pm – this is a free event!
For full program www.morningtonmusicfestival.com.au