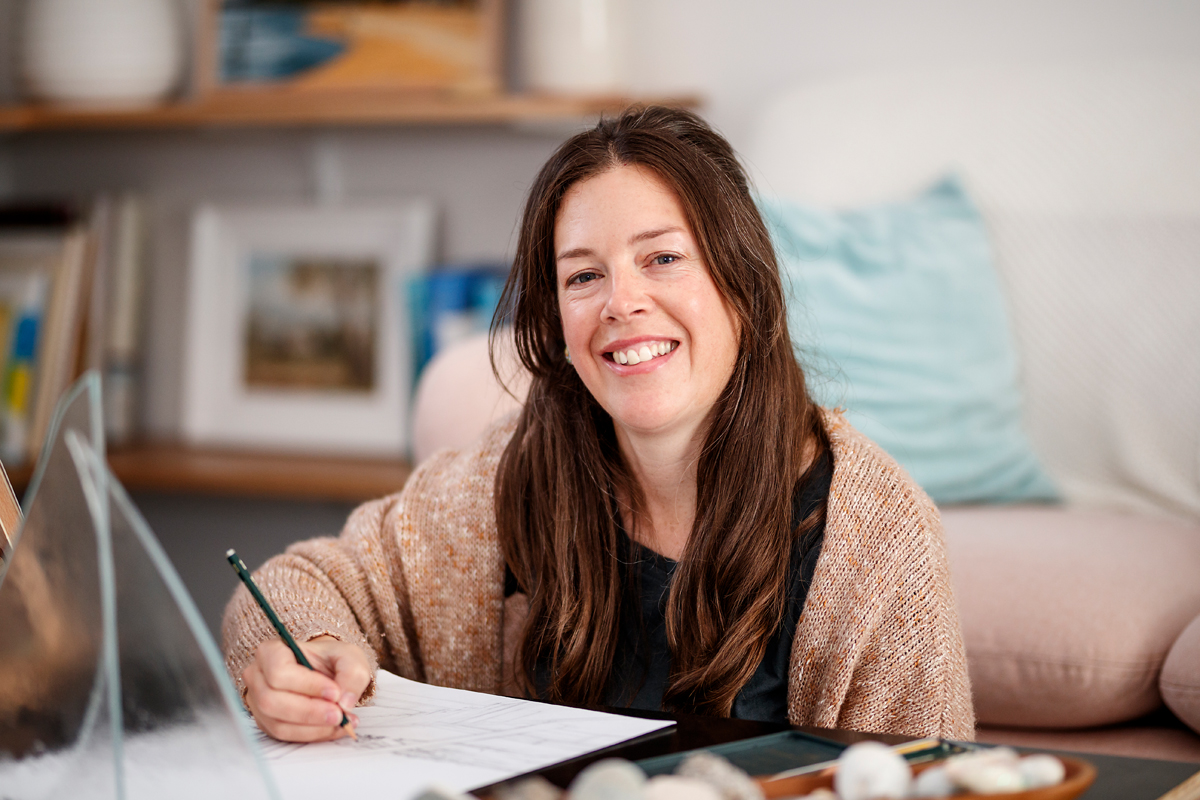 By Andrea Louise Thomas Photos Yanni
Mount Eliza artist, Jill McFarlane, grew up in rural Scotland, surrounded by natural beauty. Her family home backed onto a woodland where she and her siblings had the outdoors as their playground. Her father, a high school teacher, was also an adept artist who drew and illustrated for his children. He would take Jill with him along to go sketching in the countryside. Jill's mother was a skilled seamstress and talented craftworker.
"Being surrounded by creativity taught me to look at the world differently. Creative people see things differently. I have a sense of wonder. I see beauty everywhere – plants, animals, sky, sea, landscapes and light. As an artist, you want to capture that beauty," she says.
Jill won her first art prize at four with a drawing of a hamster. She has always had a natural eye for capturing detail. As a child, she was forever drawing and making. She would borrow craft books from the library and have a go. As a teenager, Jill loved visiting art galleries and poring over art books. Her high school teachers recognised her artistic talent and were very encouraging.
During her high school years, Jill realised she had the skill to be a professional artist. With a strong foundation in technical drawing, she then turned to painting. "Painting is more forgiving than drawing, but you still need the drawing skills for the painting to work," she says.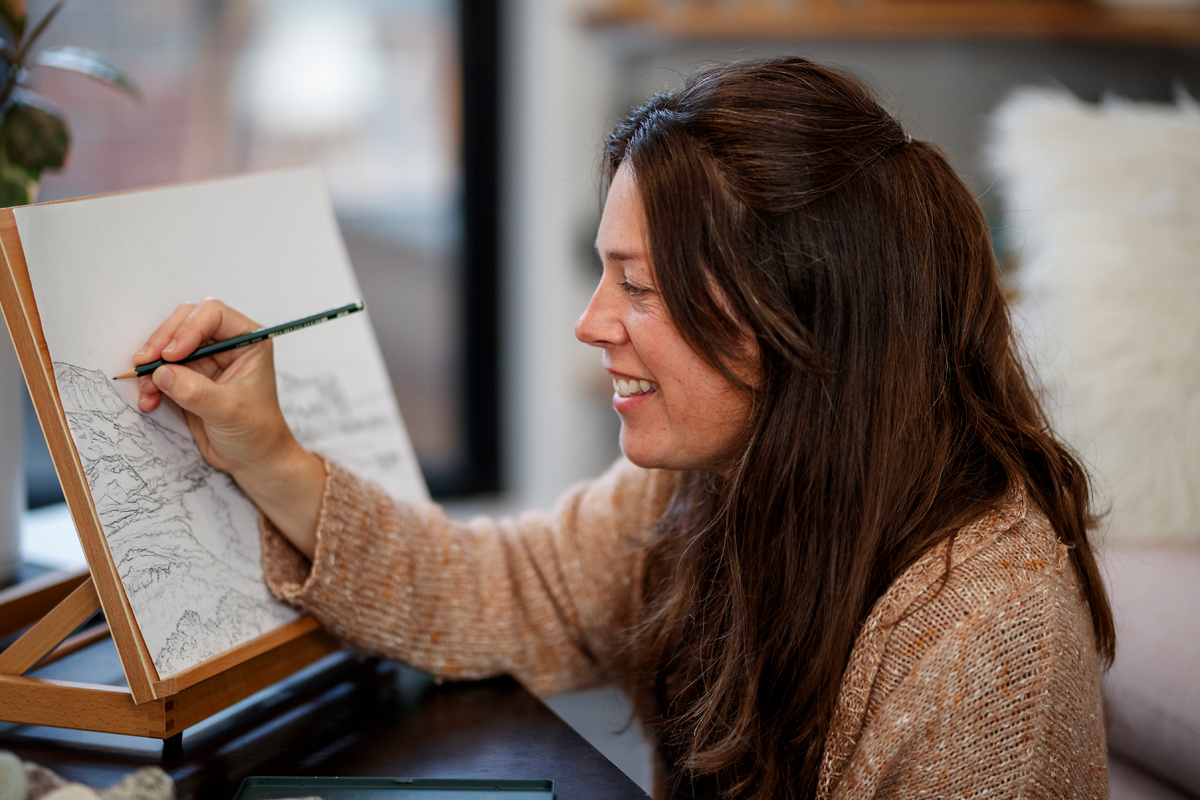 After high school Jill worked on her portfolio. She applied to the Edinburgh College of Art and was accepted. She earned a Bachelor of Arts in Drawing and Painting (with Honours) and immediately embarked on a career as an artist. A little studio with an Edinburgh castle view was the perfect inspiration. She began exhibiting in group and solo shows.
While working as an artist Jill also had an interesting variety of other jobs such as working at the National Library of Scotland helping people with their research, and at a theatre during the Edinburgh Festival. Jill met her husband in Edinburgh and they later moved to his native Australia.
Brisbane is where Jill really established herself as a professional artist, exhibiting in Brisbane, Sydney and Melbourne. She was shortlisted for a number of prestigious national art prizes, including the Archibald Prize. Her portrait of Justine Clarke was accepted into the 2014 Salon des Refuses.
Jill's favourite medium is oils. She fondly remembers the smell of linseed oil in her grandmother's art studio and looking through her collection of art books. "I love oil paint. It's so organic, so tactile – almost sculptural. I love the colour mixing. I also like working in pastels for their texture and I like the fine detail in drawing. It's so satisfying to capture something realistically in pencil just with my eye," she says.
Before painting, Jill takes a quick sketch or photo to work from as she never knows how the weather is going to behave. Then she twists the scene or reinvents it in some way, particularly in her oil paintings. Symbolism is frequently found in her figurative work. Jill's painting style is contemporary; inspired by current trends in art, fashion and home decor.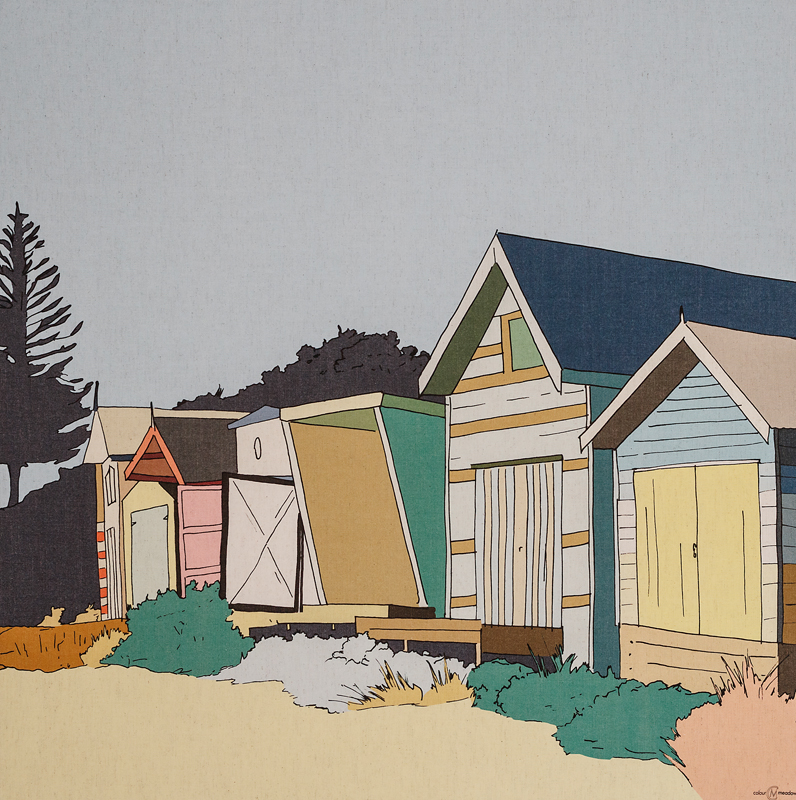 "I want my art to be a part of what's on trend. I look at colour palettes, interior design trends and adapt my work to stand out on white walls and interiors. I have to keep changing to make a successful business," she says.
That business is colourmeadow, which Jill launched in 2019 after moving to Mount Eliza from Brisbane. She wanted to create something more rustic and textured than works on paper so she prints her artwork on wood or fabric to bring out an almost three-dimensional painterly quality. This method changes the colour and line, taking away the flatness of the linear work.
Mostly, her prints are of iconic Peninsula scenes, such as, beaches, bathing boxes, piers and vineyards. She starts by creating a fine line pencil drawing by hand, then digitally colours it and prints it on fabric or wood. This method of printing makes her art very affordable.
"It's important to me to make work people can afford. I get a great deal of satisfaction out of selling my work. I'm happy knowing people are enjoying my art in their homes," she says.
Inspiration is never far away. "I'm surrounded by amazing natural beauty. The Peninsula has such varied landscapes in such a small area. It's endlessly inspiring. There is also a great network of artists and art appreciators here. Just look at the artisan markets," she says. Jill is proud to be one of them.
See her work at Little Beauty Market (Frankston), Emu Plains Market (Balnarring) or Artisan's Alley (Mornington).