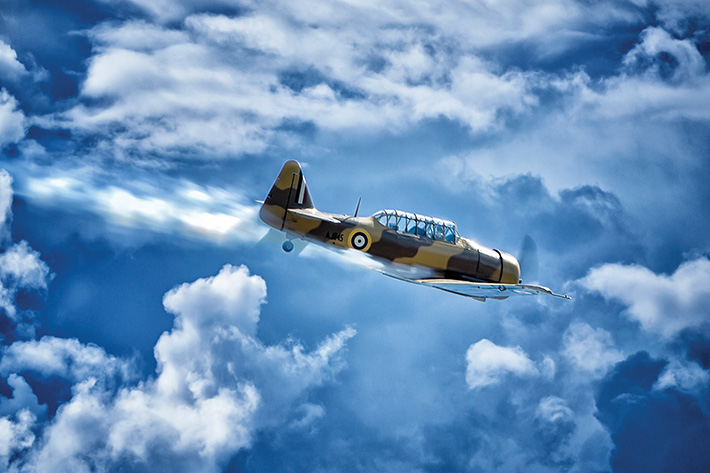 It's time to look up to the sky again as the Tyabb Air Show is ready to return in 2016.
Presented by the Peninsula Aero Club, the Air Show is a magnificent display of all things winged and wonderful.
Winged Warriors will present yesteryear's battle wagons.  They'll be put through their paces, to thrill and to remind us of how it used to be.  Some of them are very rare, so rare that they are the only ones in existence.  They're not museum pieces, but the real deal.  They'll all be flying.
Be moved by the sounds of Rolls Royce Merlins, the enormous Pratt & Whitney Wasp radial of the Corsair and get the flutters when a Vietnam era Bell Huey helicopter beats a path to the airfield.
The A.D.F. will show off some of their latest technology, both on the ground and in the air, and there'll be assets from both the Air Force and Navy.
The show will also include nail-biting performances from the aerobatic champs, who really do defy the laws of nature.
On the ground will feature a static display of antique aircraft from the 1930s, 1940s and 1950s.   These will also be accompanied by a bevy of classic cars from the same period, all of them in their own segregated display area.
As always, there will be a mixture of the old and the new as well as a few surprises.
Mercedes-Benz will be there with a very fast car to challenge one of the fast planes, and a fabulous display of their latest in personal transport.
It all adds up to a fantastic day at Tyabb, confirming our place as the most amazing airport in the country. 
The 2016 Tyabb Air Show will be held on Sunday 13 March.