Photos: JARRYD BRAVO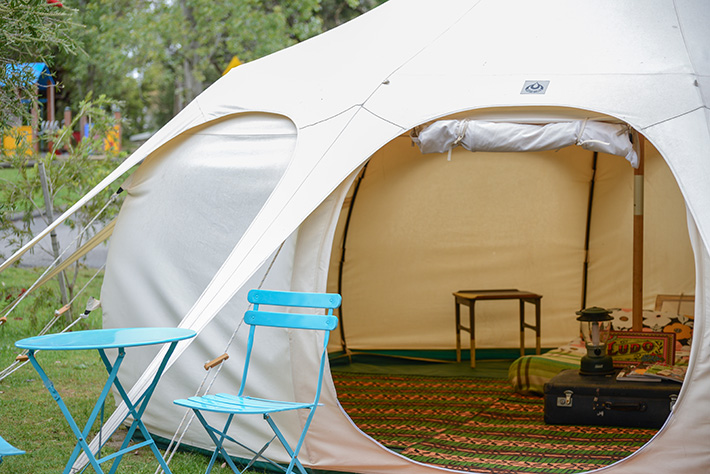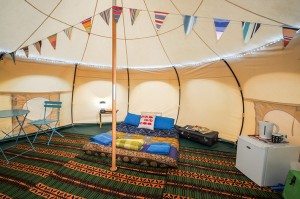 With the summer season upon us, it's time to think all things holiday. Instead of setting up that old tent or caravan, Melissa Walsh discovers there's a whole new craze out there called "GLAMPING".
Comfy queen sized beds with electric blankets, fairy lights, candles, bar fridges, rugs and books are not words you would normally associate with camping but Happy Glamper offer all this and more on your glamping holiday.
Waking up in the morning in a luxurious setting gives glampers the perfect blend of nature and comfort and explains why the whole glamping phenomena is going wild.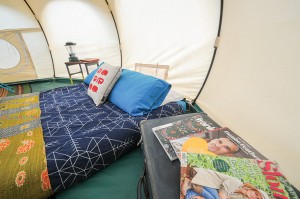 Happy Glamper started two years ago when Rye girl, Jessie Curtis-Griffiths, and husband Scott, decided to buy an Airstream.
"We used the airstream for events and promotions but decided it would be ideal for weekend and holiday hire, and it has taken off from there," says Jessie.
That was two years ago and now the couple have made this their full time business, with Scott doing a lot of the manual labour and Jessie marketing and organising bookings, as well as décor.
Working together is not a problem for the young couple, who actually met at work several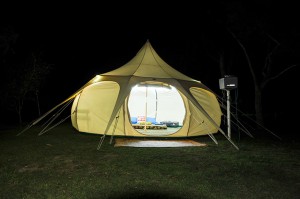 years ago.
"We have pretty much always worked together, so this is no different," says the mother of two .
"Now when we go on family holidays we go in style in the airstream or tent," she says with a laugh.
Happy Glamper provides unique glamping experiences that showcase the Mornington Peninsula from a fun, new perspective, whether in their bell tent, lotus belle tent, Peggy Sue Airstream or Miss Myrtle vintage caravan.
"Become immersed in the peninsula's raw beauty, bond with loved ones and celebrate your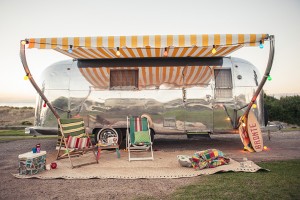 love of individualism while sleeping under canvas or in a vintage Airstream, caravan or Kombi. We'll do all of the work so you have more time to make memories," says Jessie, who is all about promoting an experience, not just a holiday.
"Glamping is something you do, it's the entire experience of slowing down, being in nature while enjoying little luxuries that make us feel special," says Jessie. "Choose your own peninsula location, whether it's by the beach or your own private land, and Happy Glamper will set up your glamping experience before you arrive. We will tow our vintage Airstream to your site or pitch a bell tent or Lotus Belle tent for you, prepare a fresh bed and furnish your oasis with beautiful books/magazines, colourful mats, cushions, board games, and chairs."