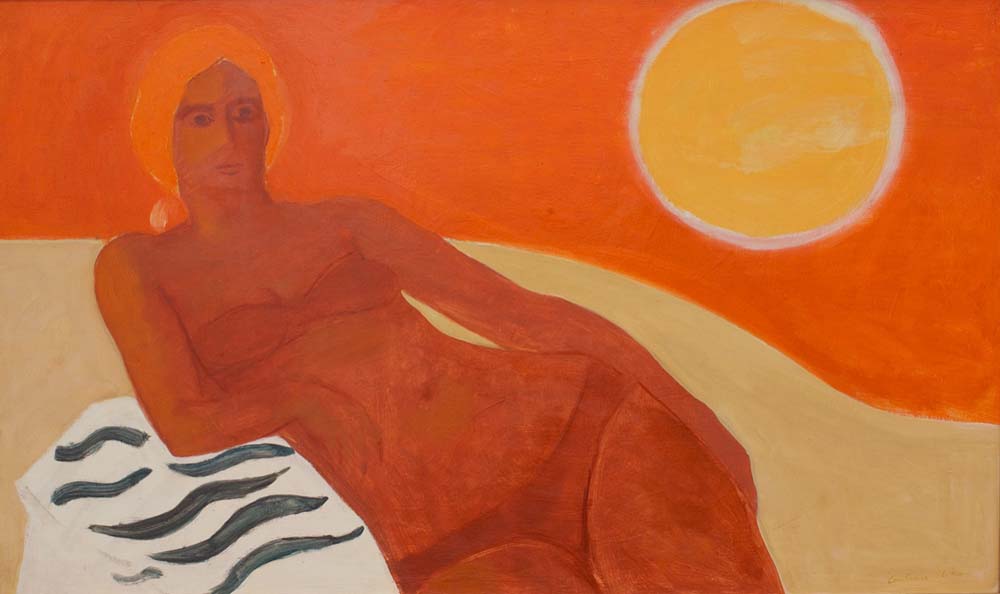 Constance Stokes was one of the leading artists of her generation and the Mornington Peninsula Regional Gallery is holding a retrospective of her work, which runs until September 17.
The exhibition is the brainchild of Constance's daughter, Lucilla Wyborn d'Abrera and a testament of a daughter's love and respect for her late mother.
"Very few female artists received as much attention and praise as my mother did in her early years," said Lucilla. "She was admired and encouraged by then National Gallery of Victoria director Lindsay Bernard Hall and various critics, and her works were purchased by the NGV and prominent Victorian families such as the Carnegies and the Murdochs. I have put together a book on her work over the years as a way to resuscitate interest in her work which was overshadowed by a male dominated art fraternity."
The retrospective brings together work from her early days as an art student at the National Gallery Art School, in the late 1920's, through to paintings made in the early 1980's. The exhibition will include over 35 paintings and drawings and cover the breadth of Stokes's artistic practice across 60 years, exploring stylistic developments and highlighting her stunning portraiture and use of colour.
Growing up with an artist mother, Lucilla says here earliest memories were the wonderful smell of oil paint and turpentine throughout the house.
"I would get home from school to find mother still wearing a paint-covered smock and slumped in a chair. I knew she had been painting all day, and that her exhaustion was the result of a few precious hours at the easel," said Lucilla of a mother who later described herself as 'half-mother, half-painter'. "However despite this she was able to produce the early richly glazed classical works of the 30s and 40s so eagerly sought by collectors and by galleries around the country. This was an amazing feat for a married woman with children as most artists in those days were not married."
There is no doubt that Constance was a woman ahead of her time, and her artistic skills were recognised from a young age. In 1929 she won the Travelling Scholarship at the National Gallery School, Melbourne, to study for two years at the Royal Academy in London. During her time abroad, Constance spent a period studying under the French Cubist artist André Lhote in Paris and visited the major galleries in Europe. Her early career is framed by struggles over her desire to be an artist with the expectations of marriage and family life. Further opportunities abroad and the consolidation of her classical painting style were a feature of her mid-career. In 1953 she was one of 12 Australian artists included in an exhibition at Burlington Galleries, London, alongside Ralph Balson, Arthur Boyd, Russell Drysdale and Sidney Nolan.
Constance Stokes had a late career flourish in her 70s, embedding a Matisse-inspired vibrancy and freedom of form and colour into some of the strongest work she produced. The exhibition will include never before seen archival material from the artist's estate including journals, sketchbooks, letters, photographs and drawings, which give a fascinating insight into the life and career of this important artist.
"My mother was one of Australia's finest artists who never let the fact that she was a woman stop her from being able to paint and exhibit. She never called herself a feminist however. She was an artist who wanted to be treated the same as all artists," said Lucilla.
Visitors to the Constance Stokes exhibition will have the opportunity to revisit the great heritage of art in Australia through the work of one of its finest artists.
---
The Mornington Peninsula Regional Gallery
Civic Reserve, Dunns Road, Mornington.
For bookings go to mprg.mornpen.vic.gov.au or phone 5950 1580