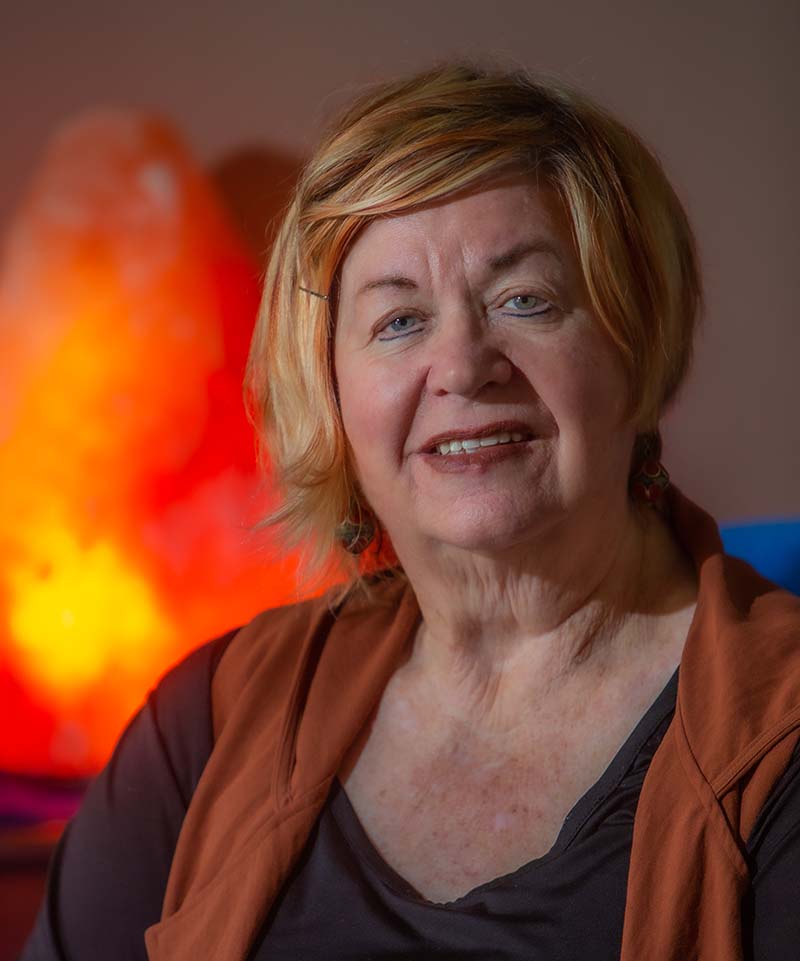 By Joe Novella  Photos Gary Sissons
Rosebud's Maxine Wauchope has helped shape the sport of netball on the peninsula like no other. The current Head Coach of Mornington Football Netball Club and Mornington Peninsula Netball Association Squad (a position she has held for the last 15 years), Maxine has a list of awards and achievements that reflect her lifelong dedication to the sport, a sport she has been involved in for over five decades.
Maxine's passion for netball is no great surprise given her family history. Quite simply, netball runs in her blood, it's part of her DNA. Back in Port Augusta, South Australia, where Maxine was born, Maxine's mother Dolly and her mother's three sisters played for the Shamrocks Netball Club, a club that needed a home. So, Dolly and her sisters did catering jobs to raise the money to build netball courts on land donated by Maxine's uncle, Brandon Collins, and on those courts Maxine started her netball journey at the age of ten, surrounded by family and friends.
Yes, netball is indeed a family affair for Maxine. Along with her mother and aunties, Maxine's sister was also a netballer and went on to represent the state of South Australia in basketball, and her cousin Shirley O'Reilley, OAM, who recently received her Order of Australia for 50 years' service to the sport of netball in South Australia, is still playing in her 80's.
Maxine moved to Frankston in 1968 and, not knowing many people, she set out to build networks and friendships through sport. She founded the Frankston version of the Shamrocks Netball Club which grew from modest beginnings to having eight night-time teams and six daytime, married-ladies' teams. As well as playing, Maxine also went on to become club coach and even took on the umpiring duties.
Over the next two decades, Maxine took on a number of coaching appointments: Frankston East, Frankston YCW and Squad Coach for the Frankston District Netball Association. She also became the Vice-President of the Mornington Peninsula Netball Association in 1979 and the Competitions Co-ordinator and Umpires' Convenor for the Bruce Park Ladies' Competition from 1979-1989. However one of her greatest achievements happened off the court in 1990, when Maxine set up the 'Two Bays College of Coaching' in partnership with Netball Victoria for the identification and development of elite players and coaches on the Peninsula.
Throughout the '90's, Maxine continued to develop her coaching credentials by taking on representative teams including the Open Country Victoria team in '94-'95, winning the country region competition in both years. Her coaching skills were recognised as exceptional and Maxine was invited onto selection panels for a number of representative teams including the 17U and 19U Victorian state teams from '88 to '94. In 1993 Maxine accepted one of her highest profile roles as Assistant Coach for the Victorian Open State Team that included the likes of Shelley O'Donnell, Roselee Jencke and Simone McKinnis, all of whom played for Australia at the time.
Maxine's contribution to netball continued in the new millennium with the application of her vast coaching skills and experience in a number of Head Coach, Selector and Mentor roles including – Head Coach of Netball Victoria's Northern and Eastern Academies (2006-2011), Director of Coaching Mornington Peninsula Netball Association (2002-2019), Netball Victoria Talent Scout (2006-2017), Netball Victoria Coaching Instructor (2007-2018) , Primary Schools' State Team Selector (2007-2019) and Netball Victoria 21U State Team Selector (2003-2012) just to name a few.
One of Maxine's greatest thrills was to be invited to be a statistician for the 2006 Melbourne Commonwealth Games Netball Competition. Even greater still was the granting of a licence to the Peninsula Waves Netball Club in 2009 to compete in the elite Victorian Netball League competition (VNL), the realisation of a plan that was drafted in 1992 when Maxine was part of a committee with her good friend Shelley Haynes who co-founded the club that was originally known as Peninsula State League Netball Club.
Maxine's tireless efforts and dedication to the sport of netball on the Peninsula has resulted in life memberships at both the Peninsula Waves and the Mornington Peninsula Netball Association but it's not the awards and accolades that keep her in the sport. "It is the pleasure I get from giving," Maxine said. "The pleasure I receive in seeing players grow and develop, see their self-confidence improve on and off the court and watch them become leaders in their own right, imparting the importance of giving back and watching them continue the cycle by taking up coaching and mentoring positions themselves."
Maxine has given so much to netball but by her own reckoning she has also received much in return. "Netball has opened up so many opportunities for me off the court to do things like travel and to impact on people's lives." On a trip to the Cook Islands for a 21U World Championships, Maxine spotted a young Mwai Kumwenda from Malawi, recognising the young goal shooter's talent she helped her to get to Australia to further her skills and opportunities. Mwai now plays for the Vixens, something Maxine is very proud of.
It's clear that for Maxine Wauchope, many of the greatest benefits of netball and sport in general happen off the court. "I've always believed that getting children involved in sport gives them a more positive outlook on life," she said. "Sport provides great fun, great friendships, fitness and life lessons."
And the most important life lesson that Maxine's time in netball has provided is the value of friendship. "Yes, I have given a lot to netball, but it has given a lot to me." And nothing is more evident to me talking to Maxine than the value she places on friendship, for on the day I interviewed her, she was on her way to Frankston Hospital to deal with significant health issues and it was her long-time friend Shelley Haynes who was taking her there.
A friend she made through netball and one that will be for life.