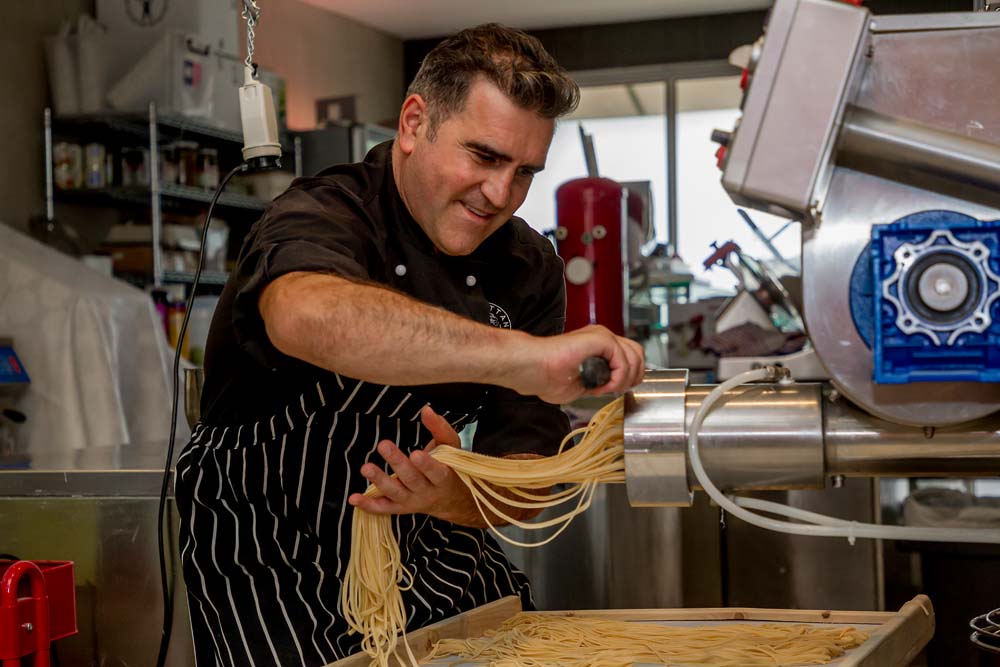 By Melissa Walsh Photos Yanni
Angelo Branca is the type of chef who understands the traditional Italian ways of cooking. Raised in a family of seven children, the head chef at Manhattan Restaurant in Mornington runs the business with his sister, Rose, both of whom understand the true meaning of hospitality.
Stepping into Manhattan is like walking into a family home, where the people who started the business work there, and are very passionate about the food, the service and the ambience.
Coming from a food family which has long had a passion for sharing beautiful dishes, Manhattan brings the old school charm of a family-owned Italian restaurant with a modern twist.
Working as a chef since he was 18, Angelo started out as a pastry chef and, after seven years, branched out into a full chef role when he purchased a restaurant in Berwick with his brother.
"That's when my cooking really kicked off and then I came over here when Rose opened this business," said Angelo. "That was seven years ago and since then we have continued with our traditional Italian cooking and service."
"We started off with a similar menu to the one we have now; all the favourites are still there. However we changed from buying pasta to making our own ," said Angelo, who buys all the vegetables locally and fresh local mussels, and tries to source as much locally as he can.
For Angelo, the menu is not changed seasonally as it works for them to have a base of dishes that people have grown to love.
"We do add a lot of dishes, however, with an extensive number of specials weekly," said Angelo, who has had amazing response from his dish, Linguini Mare E Monti which has been popular for over 15 years. "It was the number one at my restaurant years ago. Another standout dish is the pollo E frutti Di Mare, a simple dish with chicken and seafood but so tasty."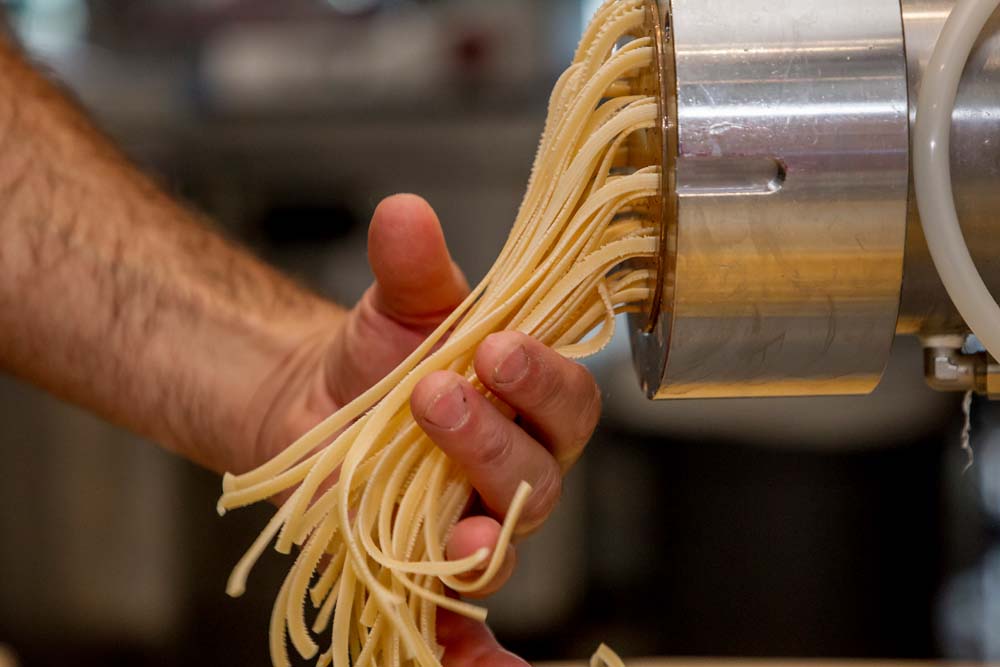 With a Mediterranean feel, a la carte menu selection, and a delightfully bright, spacious and airy setting, Manhattan is the trifecta of restaurants.
"We have a large selection of starts, anti-pasto, pizzas and main meals with the pasta, bread and bagels made in-house," said Angelo. "Many of the recipes are originals with a twist by our Nonna Cristina. "Our homemade desserts are all created in true authentic Italian fashion such as our famous mouth watering tiramisu."
Dishes include tender chicken breast pan seared with a fresh selection of seafood in a creamy garlic and white wine sauce and roasted potatoes, calamari fritti, calamari with a rocket fennel cherry tomato cucumber, salad lemon wedge aioli, and cozze mussels, as well as handmade potato dumplings oven baked with mozzarella and napoli sauce, gnocchi fantasia, handmade potato dumplings, chicken, mild curry cream sauce ,almonds, red capsicum, spinach, sun-dried tomato, parmesan lasagne alla Bolognese.
"Even the wine list has been carefully chosen to complement each of our dishes and includes selections from many of the high quality local wineries of the peninsula," said Angelo.
Recipe
OSSO BUCCO PAPADELLA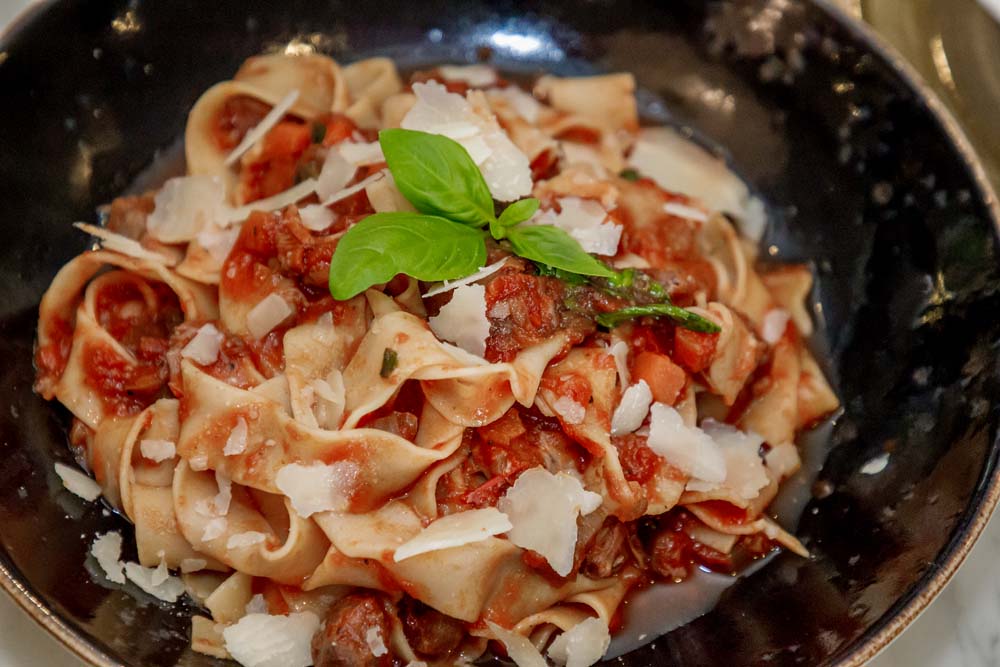 INGREDIENTS
Fresh house made pasta
Osso bucco meat
Carrot finely chopped
Celery finely chopped
Garlic crushed
Basil
Crushed San Marzo tomatoes and seasonings
Olive oil
Shaved parmesan
METHOD
Slow cook Osso Bucco meat for six hours with finely chopped carrot and celery, garlic, basil, and crushed San Marzo tomatoes and seasonings.
Cook until the meat falls away from the bone.
Boil water and cook pasta until al dente.
Strain and then add sauce.
TO SERVE
Finish with olive oil and shaved parmesan.
---
Manhattan is at Shop 2, 55 Barkly Street, Mornington.
Phone 5976 4867

www.manhattaninmornington.com.au