By Cameron McCullough Photos Gary Sissons & Supplied
It is set to be a huge year for Sorrento Furniture. They have made the move to a bigger and better showroom and are celebrating a century in the furniture-making game.
"My grandfather's name was Robert Hamil Walsh," said Sorrento Furniture's Gerard Walsh.
"He had returned from the First World War and had managed to save enough money to open a furniture business in Ballarat in 1921."
Robert Walsh specialised in chairs in those days; not far removed from a century later with Sorrento Furniture specialising in customer sofas and chairs.
"Eventually, my father started work for him and learned the trade, although after returning from the Second World War, he went out of the furniture game," said Gerard.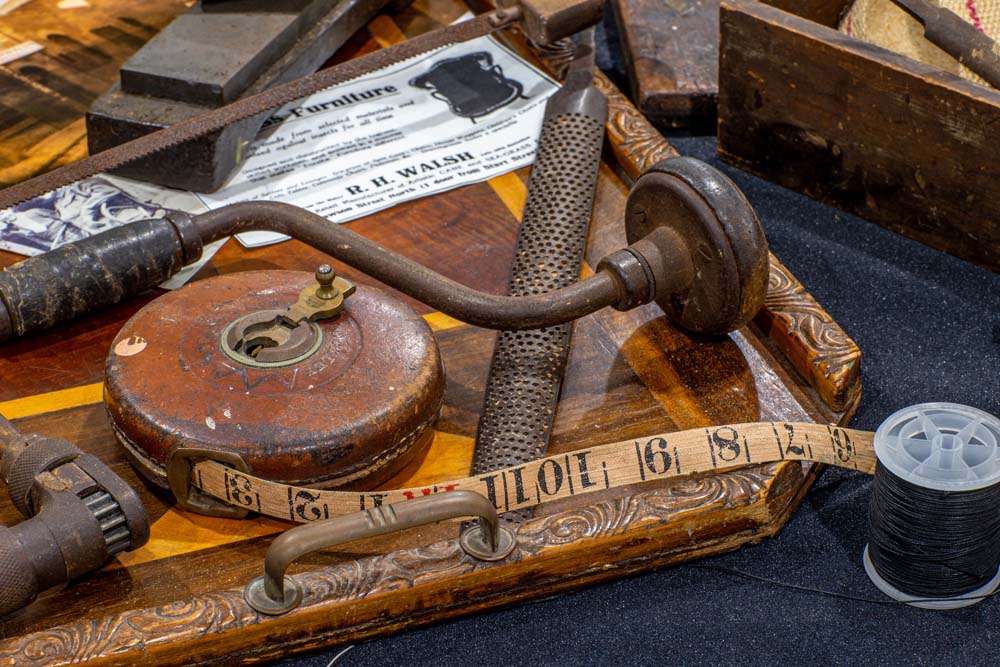 And while Robert Walsh died in 1959, fourteen years later a young 15-year-old started his upholstery apprenticeship, stretching the furniture manufacturing to a third generation.
"I struggled at school. It just wasn't for me. I was dyslexic and back then the answer was to punish you. As a result, I just didn't fit in," said Gerard.
"But a strange thing happened when I went to trade school.
I excelled at it, and as a result, the opposite happened. I absolutely fitted in and thrived".
The lesson was not lost on Gerard, who to this day talks of his dyslexia, and overcoming adversity on the path to success.
"My dad was a kind and gracious man," said Gerard. "He was very encouraging and proud that I was following in the family footsteps."
But as they say, it takes decades to become an overnight success, and Gerard and Cynthia Walsh had to do it the hard way.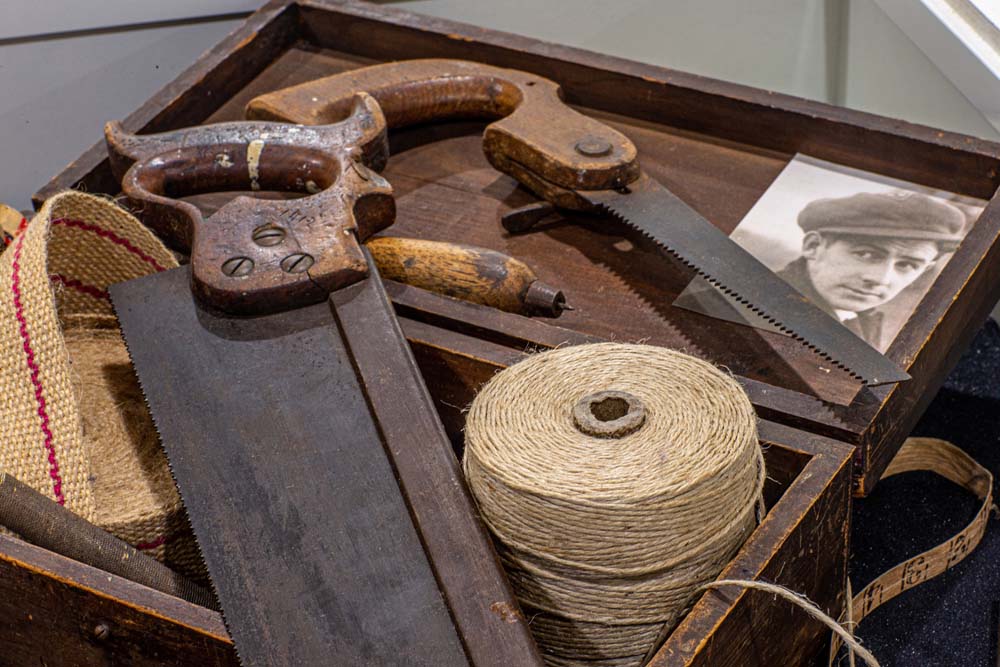 After marrying young, Gerard began upholstering at night in the garage of their Dandenong home.
"Gerard would work during the day and come home at night and do his private jobs", said Cynthia.
"We felt it was important to have our own business and after much hard work, we managed to get a factory in Dandenong".
The business morphed from upholstery to a custom furniture design business. Cynthia found her place as well, with a natural eye for design and style that helped customers bring their furniture ideas to life.
Eventually Sorrento Furniture was born and a fourth generation joined the ranks with son Jason winning Apprentice of the Year for upholstery in 2014.
The Walshs cemented themselves as the experts at handcrafting any solution to suit your furniture needs.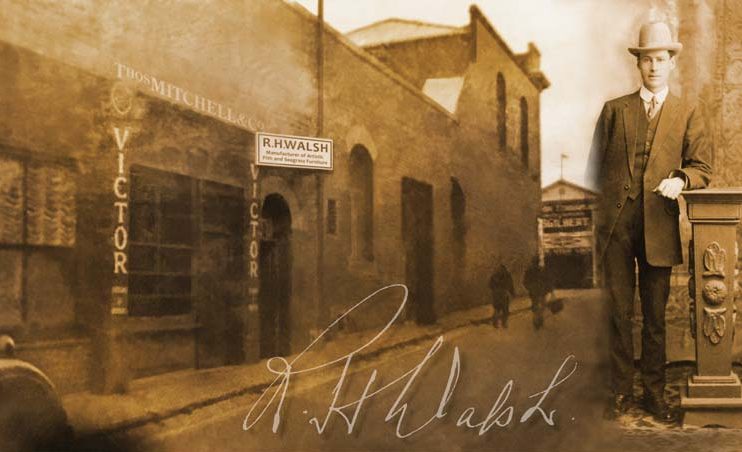 "Our design process is all about you. We harness your ideas and focus them to create custom furniture instilled with your vision for your living space. Built with the finest attention to detail by expert craftsmen, we take pride in our work, and guarantee your final piece will be an enduring addition to your home," said Gerard.
And while the pandemic may not be completely behind us all, Gerard and Cynthia are looking forward to a bright 2021.
"We are very proud to be celebrating the 100th anniversary, and are humbled at the occasion," said Gerard.
"We are working hard to ensure the unique skills we have as furniture makers and upholsterers are passed down to the next generation".
And while many have done it tough over the last 12 months, demand has skyrocketed for their products.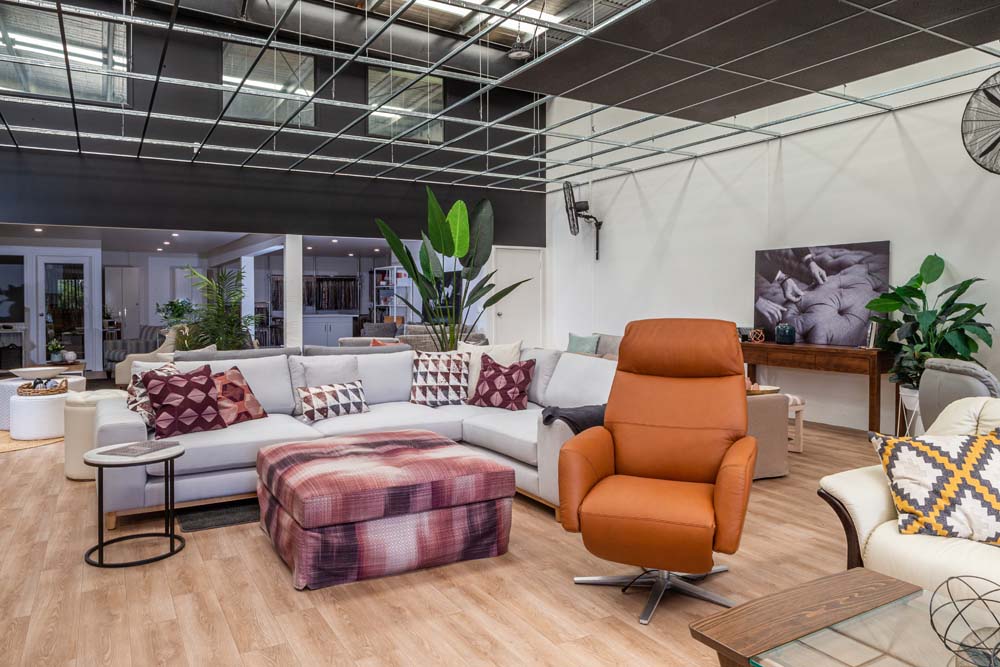 "Like everybody, we were nervous about what would happen as a result of the pandemic," said Gerard.
"But we found that people were wanting to spend on quality Australian-made products."
In fact, they have been so busy that they have had to move to larger premises to keep up with demand.
"We just couldn't keep up with the work at our old location," said Gerard.
"The new location at 42 Watt Road in Mornington is more like a shop than a factory floor and allows us to present our products in the best possible light".
The bigger showroom has allowed Sorrento Furniture to extend their range to include Stressless recliners and has enhanced the consumer experience.
"We owe a debt of gratitude for the strong support of locals who have allowed us to do what we are so passionate about", said Gerard.
"We are proud that we are growing. We are employing more staff, and are proud to be passing on the skills to the next generation".
And what would Robert Walsh think of it all?
"I think he'd be really pleased. He came from a generation that went through wars and a depression. He'd be proud we stuck it through our own challenging 2020 and came out smiling".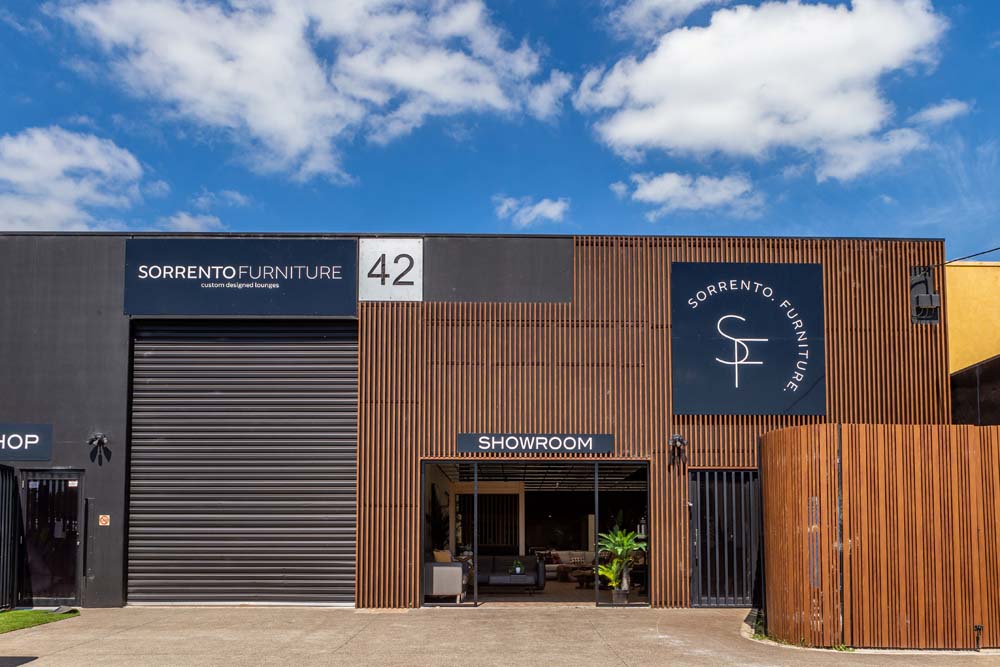 ---
Sorrento Furniture. 42 Watt Road, Mornington.
P: 5975 0344
E: info@sorrentofurniture.com.au
W: sorrentofurniture.com.au