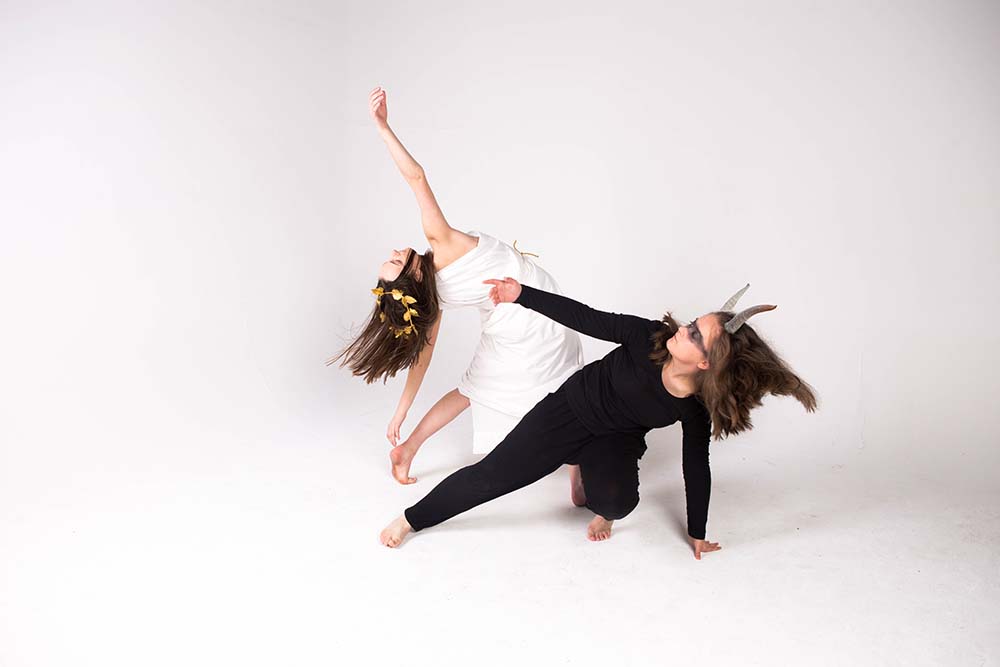 When Alexandra Dellaportas started Spark Youth Dance Company three years ago, she could not have dreamed it would take off as it has, with the director and choreographer in the process of producing her third annual production.
For this young woman, who started dancing at two and a half, dance is her life but she also has a strong sense of purpose to educate through the arts.
"It is always important to educate people when we write our productions. The first year we premiered the contemporary dance production, The Nutcracker where I decided to combine my history knowledge with love of dance. The story is about propaganda, with the father a solider in the war who sends his daughter a doll, the nutcracker, for Christmas. Our second production in 2017 was Shatter, a work about the Suffragettes, which brought the issue of women's rights to the stage," said Alex who is now presenting their third annual production, Ariadne, the tale of the famous Greek myth of Theseus and the Minotaur, retold from a different perspective.
"This production has been created and directed entirely by a creative team of under 25's, and tells the tale of Ariadne, the keeper of the labyrinth on the island of Crete that houses an angry Minotaur by giving him a piece of thread to navigate the labyrinth. Seeing her chance to escape, Ariadne helps the Greek hero Theseus to succeed in his quest to kill the Minotaur by giving him a piece of thread to navigate the labyrinth. Ariadne learns that while she can escape an island, she cannot escape from herself.
The work is a powerful and intense rollercoaster that delves into the ideas of self-acceptance and what it means to find oneself, using the metaphors of the labyrinth and the thread to open up discussions about mental health and how the Minotaur is a representation of our innermost self, the part we hide from the world," explains Alexandra, who was inspired to write Ariadne after spending some time in Greece with her grandfather and learning all about the Greek mythology. "I think it is important to talk about mental health and open up discussions with kids and adults as well all can relate to these issues."
---
Spark Youth Dance Company will be performing Ariadne on September 27 and 28 at Frankston Arts Centre.
Tickets are on sale for Ariadne through SYDC's website www.sparkyouthdance.com.au.
You can also follow them on YouTube and Instagram @sparkyouthdance.