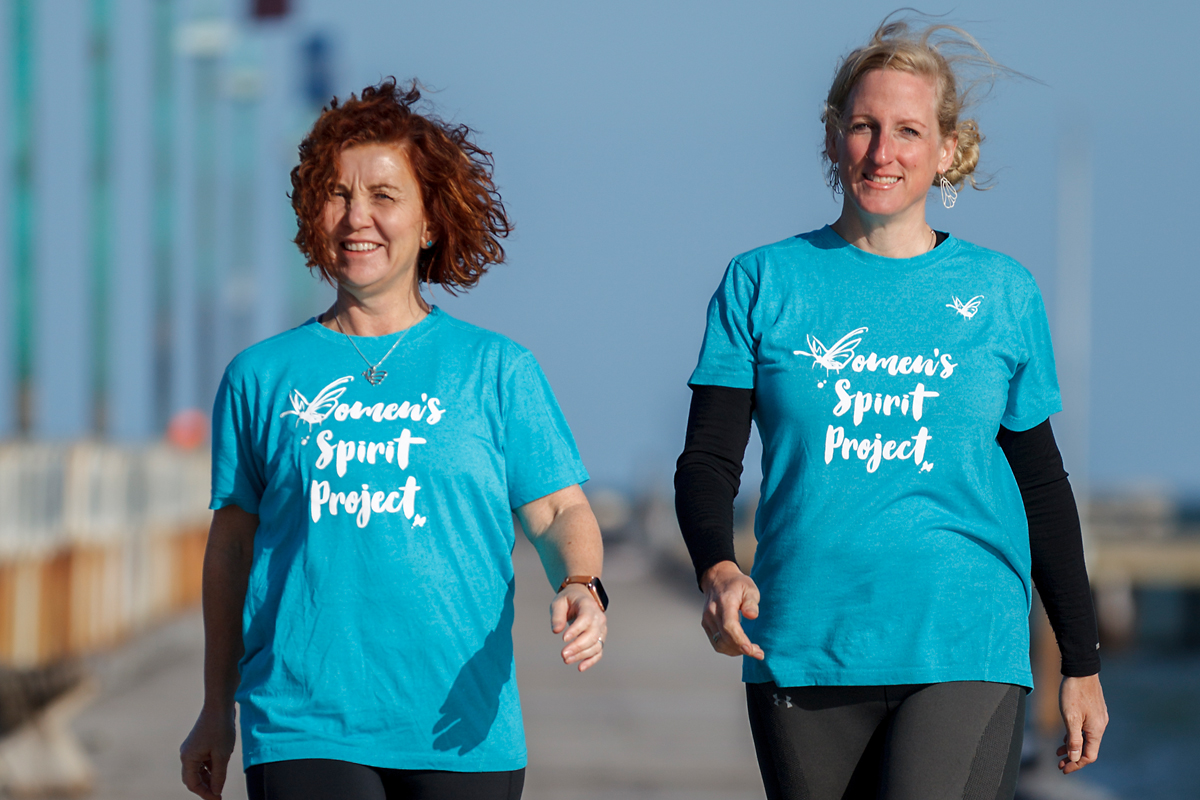 By Joe Novella  Photos Yanni
All over the Greater Frankston and Mornington Peninsula regions, there are individuals and groups of people doing amazing things. One such group is the Women's Spirit Project, an incredibly passionate and accomplished group of women who run and manage a grass roots, volunteer-led initiative that aims to inspire and empower women experiencing disadvantage by transforming their lives through fitness, health and wellbeing activities.
The Women's Spirit Project (WSP) was started in Frankston by Jodie Belyea, an experienced community development professional, in 2018. "Working in a community centre in Frankston and at various other community service providers, helped me to understand the magnitude of the trauma women and their families faced through abuse. Establishing the WSP with women from our Frankston community was a no-brainer; a natural progression for me as a local woman, a professional and passionate community change maker."
Jodie herself experienced the trauma of abuse first-hand. "The WSP was an idea formed by my lived experience," she said. "I experienced family violence and sexual abuse as a child, teenager and young woman." But the experience did not defeat her and she found the courage to create something that would leave a lasting impact on her community.
"I had a 25-year career in the community sector where I learnt about the value of fitness, health and wellbeing activities along with counselling and other ways to work with trauma. I learned what works and what doesn't. My work experience gave me a real understanding of the value of the benefits of being in the outdoors: walking, yoga, meditation, art and journaling as therapeutic tools that don't cost a fortune but are not accessible to those who need them the most. And those learnings formed the platform upon which the WSP was built."
According to Jodie, we've seen acceleration in the issues facing women since the onset of the pandemic in 2020. "The stats from Frankston and on the Mornington Peninsula in terms of rates of domestic/family violence, attempted suicide by women, loneliness and isolation, and experiences of anxiety and depression, were, and are, alarming. They are not reducing; they are climbing, particularly since COVID19."
To combat the increasing challenges women face, the WSP has grown its volunteer base and has expanded its service offerings to include a much bigger corridor in the south east including the local government areas of Kingston, Frankston and the Mornington Peninsula. Programs on offer include Catchup and Connect Walks, Leadership and Professional Development Training for Women, International Women's Day Walk, Meditate and Swim event, Frank to Schanck 60km Walk and others; many of them are free to join.
The WSP's flagship program is 'Spirit Of Transformation' – an 11-week program that improves wellbeing by building self-esteem, resilience, connection and life skills through activities including goal-setting, problem-solving and conflict resolution, yoga, journaling, small group activities, mindfulness, walking and talking, as well as facilitating referrals to community support services. The program is currently scheduled to run in the Cities of Kingston and Frankston from March to June, with the WSP hoping to secure sufficient funding to bring another program to the Peninsula as well.
However, none of these programs are cheap, so to keep them as 'free' or 'low-cost' events, the WSP needs to raise funds to complement the already generous contributions from philanthropic trusts, individual citizens, local businesses and government groups. One such event is the upcoming documentary 'I AM ENOUGH', filmed by local filmmaker Thomas Barnes. Planned for 2 June, it will share the stories of women who have transformed their lives by joining WSP programs.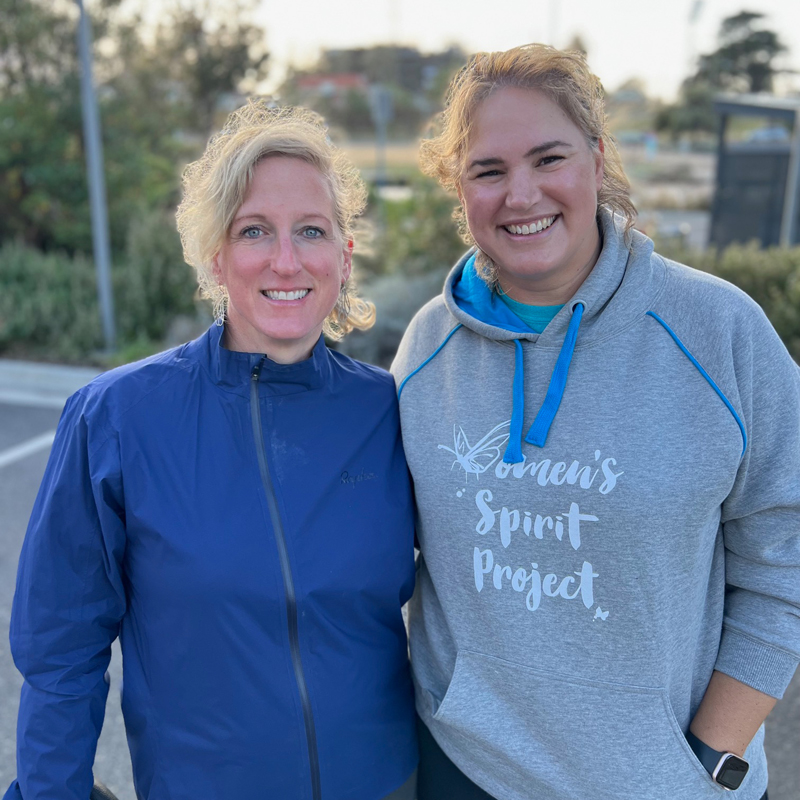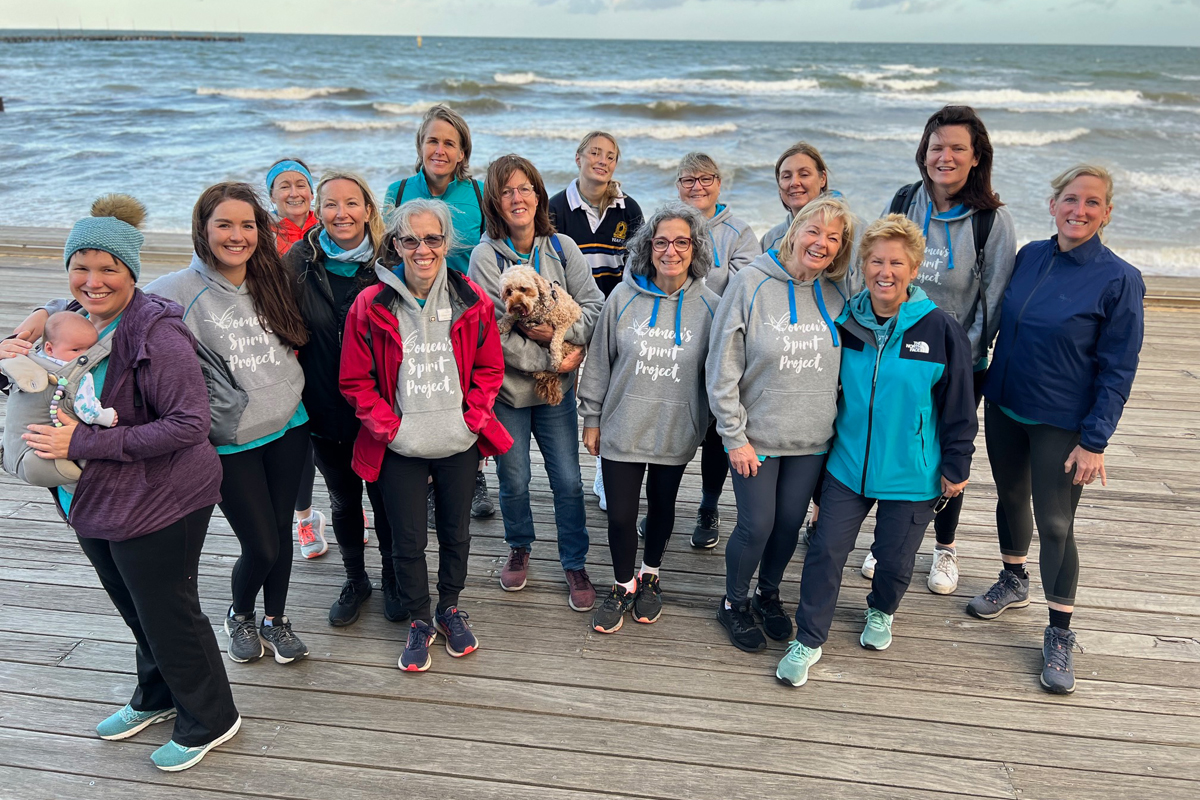 Women's Spirit Project members and volunteers joined by Councillor Despi O'Connor, Mornington Shire Council and Councillor Sue Baker, Frankston City Council. (Photo Supplied)
"Keeping the WSP going is a must in order to continue supporting women in our region," said WSP Project Manager Birte Moliere. "No other organisation or programs exist of this nature, offering a free/accessible range of fitness, health and wellbeing programs and opportunities for women to connect and recover from trauma in its various form in the Frankston, Kingston and Mornington Peninsula regions. This is a unique and impactful organisation and model of recovery not on offer elsewhere in Victoria from our research; it is filling a gap and meeting a need."
As well as being a godsend for many women in the south east and Mornington Peninsula regions, the WSP provides fantastic opportunities for volunteers to make a real and lasting impact on the lives of women less fortunate than themselves. The WSP regularly posts volunteering opportunities on their website for those interested in joining 'Team Teal' and, according to many of the volunteers, such as Lesley St Clair-Paul, volunteers receive as much as they give. 'The impact of volunteering with WSP, for me is not an act of 'giving'; it is a true gift of 'receiving'. I get to be a part of an amazing, strong, very supportive, resourceful and united local community," said Lesley.
Diana O'Malley, another volunteer adds, "As a volunteer in the Women's Spirit Program, I gained leadership skills and invaluable experience in working as a team. I hope the Women's Spirit Project continues to grow and develop so that many more women can benefit from this unique program."
The WSP has attracted support from high profile people including Federal MP Peta Murphy who has been named as WSP's ambassador, but its success is still heavily reliant on support from the general public, grant providers and local businesses in the form of donations and funding.
"My vision," said founder, Jodie Belyea, "outside of empowering more women through our program offerings, is to secure the support of federal, state and local government to obtain support to roll out and fund these sorts of programs for women, men and young people."
And if anyone is any doubt about just how important a service the Women's Spirit Project is providing to those women who need help in our community, the words of those who pass through the programs resonate most of all. "It took some time but I have finally recovered my capacity to trust a little more, and smile. This was missing due to experiences of severe family violence and being very isolated with no supports. This program has enabled me to reach out for help and get the supports I need to be able to deal with the trauma of family violence." KW.