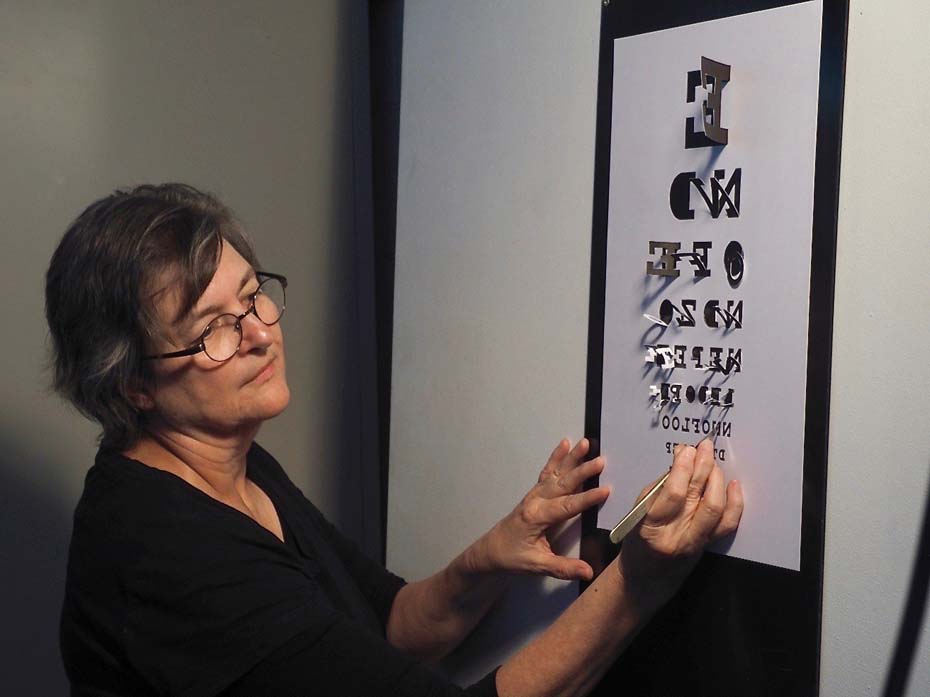 For Catherine Truman, art is a combination of her creativity and what she sees through the microscope. The South Australian artist and jeweller is presenting an intriguing show of objects, installations, images and film including several brand new works spanning the 20 years of her research at the nexus of art and science. The exhibition, No Surface Holds, is showing at the Mornington Peninsula Regional Gallery from September 21.
Her work is renowned for its diversity and incorporates contemporary jewellery, objects, digital image and film installation with a focus upon the parallels between artistic process and scientific method. Investigating Truman's twenty years of collaborative practice at the nexus of art and science, this exhibition will be an important retrospective of the multiple engagements Truman has had working with scientists over this time as well as featuring a new body of work.
An accomplished artist, Truman has a love of research flowing in the undercurrent to all of her practice; a practice that is of and about the body as much as it is intended for it.
"The interior of the body is a concealed territory – the less we see the more we imagine," said Truman. "I'm interested in how we reveal and conceal the unfamiliar, the unaccustomed, and the invisible."
The artist explains she has a curiosity of the very nature of the human body which has always been a potent resource for her work and choice of medium.
"My current interests lie in the ways in which the human anatomy has been translated through artistic processes and scientific method – how the experience of living inside a body has been given meaning," she said.
With a diverse practice that explores the parallels between art and science, Truman is renowned for her meticulous carving skills, and in 1990 she was awarded the Japan/South Australia Cultural Exchange Scholarship sending her to Tokyo to study with contemporary Netsuke carvers.
"I am qualified in the Feldenkrais Method and maintain a deep interest in explorations of anatomy and human form in artistic and scientific contexts," said Truman, who has collaborated with neuroscientist, and poet Ian Gibbins since 2007 in numerous projects exploring themes of touch, gesture and the study of anatomy.
Last year her carvings and jewellery was the subject of a major survey exhibition shown at the Art Gallery of South Australia. Truman's sculptural objects and jewellery, made primarily from carved English lime wood, are a reflection of her ongoing interest in the ways which knowledge of human anatomy has been acquired and translated through artistic process and scientific method.
With her artwork becoming more immersed in scientific areas, the artist says her studio is more like a laboratory.
"I am very much into my research and have discovered that the process of art and science are quite similar," she said. "As an artist I have learnt that making things with my hands leaves me with much less of a sense of dislocation from the world I live in – and this, I feel, is an interesting premise from which to examine the world of science. As artists and scientists, we both create images of the things we see and the more we see, the more we understand what we don't know."
---
Catherine Truman: no surface holds is showing at the Mornington Peninsula Regional Gallery from September 21 to November 18.