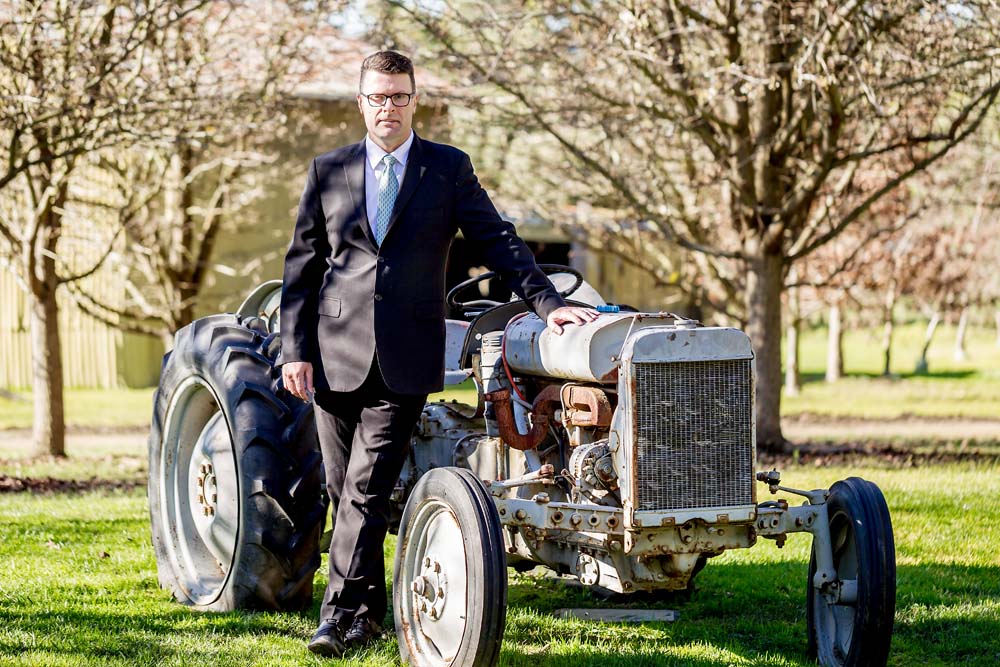 By Melissa Walsh   Photos Yanni
It was a sea change seven years ago that brought Graham Kinsey and his young family down to the peninsula where he put his love of food and hospitality experience to good use, joining the team at Ten Minutes by Tractor.
These days Graham is like part of the furniture at the chef's hat venue, working as venue manager for the past three years.
His gregariousness and love of people with a passion for food and wine turned out to be the perfect combination for the restaurant.
"My family and I live in Rye these days and love everything about being on the peninsula," says the father of two young boys. "My wife is a chef and works in Rye so we are well and truly established down here. I love working at Ten Minutes by Tractor as it's like a small family. Chef has been here for years, and many of the staff have been here for a long time.  We have a small space that works well and have an opportunity that is rare in the hospitality industry, where we get to taste chef's food and do a bit of theatre at the table."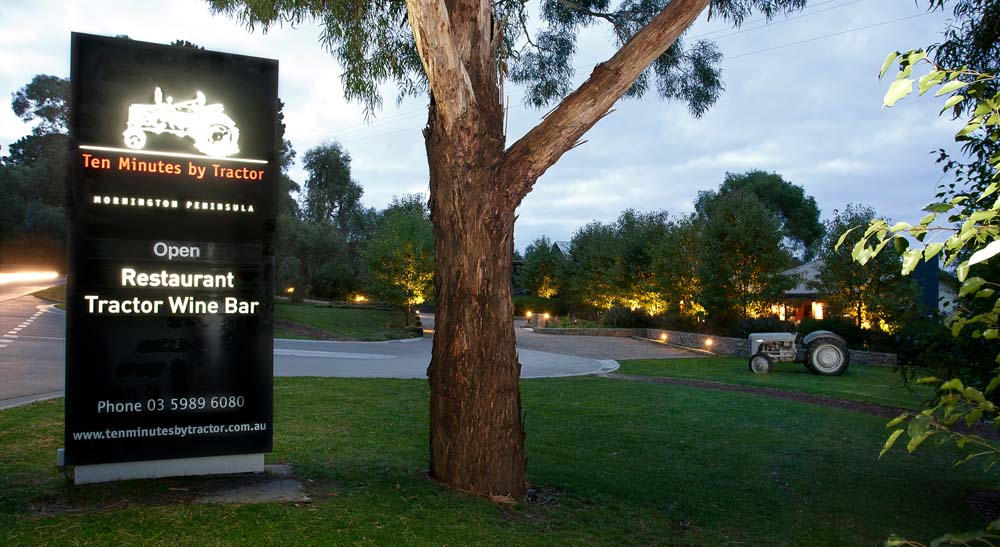 Ten Minutes by Tractor aims to effortlessly bring together all the elements necessary for a memorable lunch or dinner with contemporary cuisine from their talented chef, attentive and knowledgeable service, a wine list that's been judged Australia's best, and a relaxed ambience with magnificent views over vineyards and countryside. Chef Stuart Bell's innovative menu is driven by fresh regional produce and his classic French training, with harmonious influences from Asian and European cuisines.  Graham Kinsey and head sommelier Jacques Savary de Beauregard have set high standards of service, defined by The Age Good Food Guide as polished, but in a very relaxed and friendly atmosphere.
"We offer the highest quality in food, wine and service but take pride in the fact that we are not pretentious, which is how we want to keep it. People come down to the peninsula to relax and we want that to be emphasis with our service. We make sure our guests are comfortable and at the same time enjoying some of the best food and service on the peninsula," says Graham of the venue where the family dynamic with the staff ensures that welcoming feel.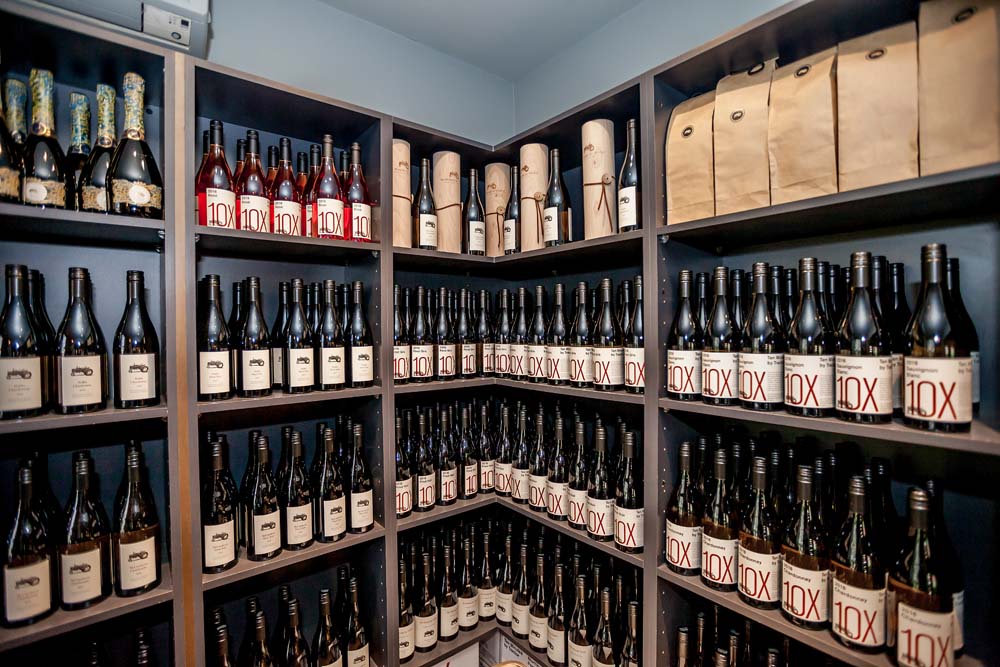 The wine list focuses on a Pinot Noir and Chardonnay from around the world and includes a select number of key producers, including some of Burgundy's best, allowing you to compare the wine styles from different winemakers, regions and vintages. The comprehensive and well-researched notes make absorbing reading, and provide another dimension to the journey.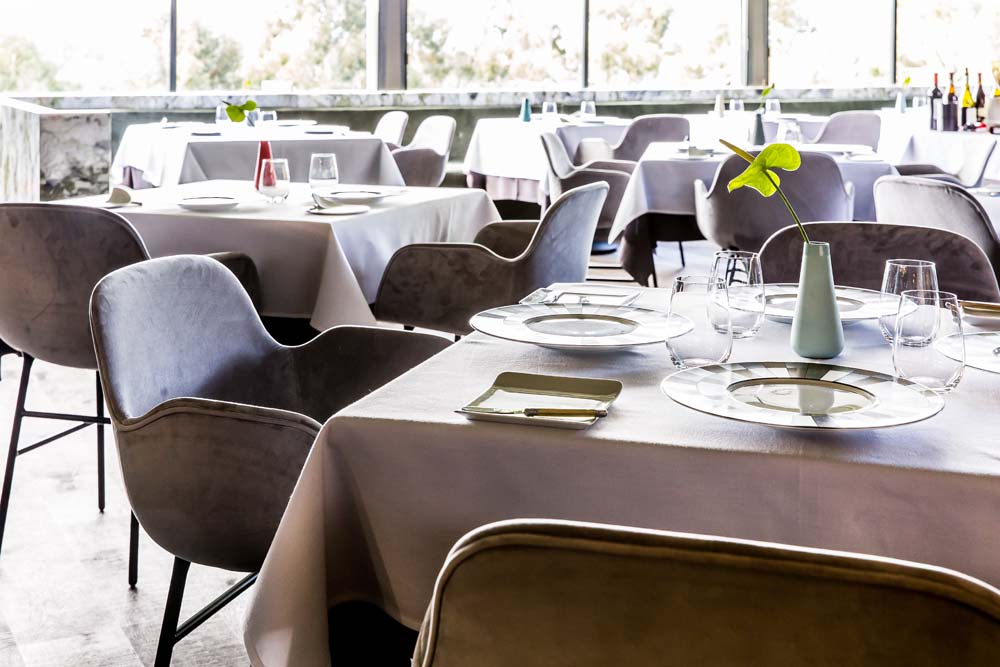 After being closed for a month before Easter, the restaurant underwent a refurbishment to reflect a more sophisticated ambience in the dining room and the ever evolving menu.
"We did new floors, bulkhead seating, and different paint, but the actual space itself is the same, it's just been reconfigured," said Graham. "It is a modern take on rural dining and needed to match chef's food and the service style on the floor. The wine list has changed and won a couple of awards, and we now have 1400 wines on the wine list. It is still very much a focus on Mornington Peninsula wines but includes wines from around the world as well."
Ten Minutes by Tractor reflects the true meaning of hospitality with the friendly and generous reception of guests or strangers.
"We, quite simply, put quality and attention to detail at the heart of everything we do, "said Graham.
---
www.tenminutesbytractor.com.au