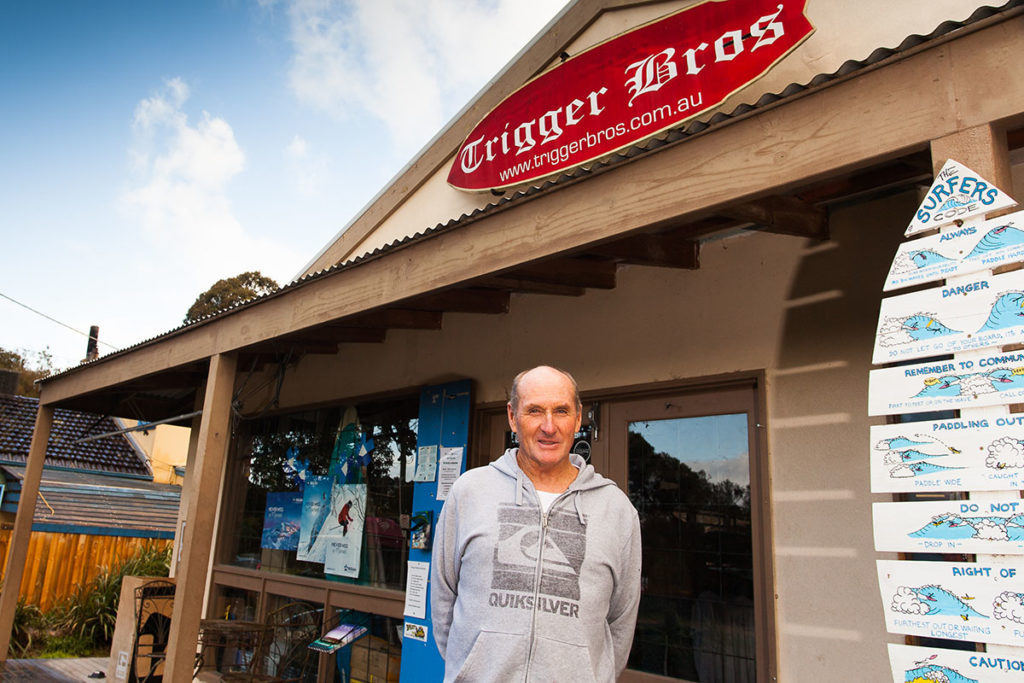 Phil Trigger surfs five days a week or more depending on the weather. He and his brother Paul's shop at Point Leo is exactly how you would imagine it to be when they built it all the way back in 1977, after buying cheap blocks of land in the coastal area that they loved.
Phil hates wearing shoes and only wears them when he's making boards out the back of the shop in the same room he started in nearly 40 years ago. He is not into technology and refuses to have a mobile phone. He is relaxed, cool and calm and you would never know he was the part owner of the hugely successful Trigger Brothers surf brand, or pushing 64.
For the two brothers, their love of surfing started way back in 1964, with their first ride on their older brother's surf board at Bonbeach.
"The first surfboard we rode was Peter's 9ft 6 inch Malibu that he custom ordered from his wages received in the Air Force. As soon as we rode it we were hooked," said Phil who was 13 and his brother 15 at the time. "We used to call ourselves the Bonbeach ripple riders and wore our Chelsea footy jumpers to keep warm. The first time we surfed real surf at Point Leo was at Christmas that year on a trip with mum and dad."
It was only four years later that Trigger Bros Surfboards was conceived with a suggestion by a schoolmate that they make their own.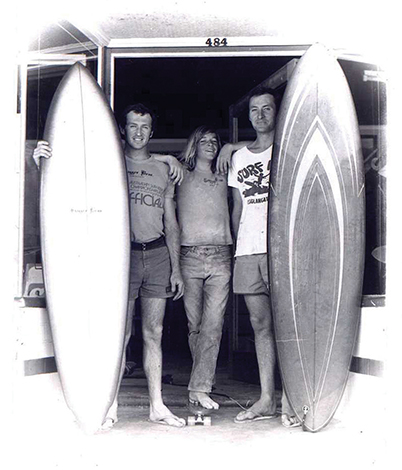 "Peter Evans suggested we make our own boards and Marine Fiberglass Supplies in the city had blanks and everything, but there was no advice and no internet. At first we had no equipment other than a hand plane, sand paper and paint brush to glass it with. To clean up we used boiling water and mum's washing powder – no gloves," said Phil, who then got a traineeship with the PMG while Paul became a trainee teacher.
"Paul met up with Ted Bainbridge and the two of them took off surfing. I lasted two years in a secure job and then in 1970 took a year off to surf," said Phil, who kept making boards and then opened a shop in Chelsea two years later selling boards for $69. "Ted and Paul moved into the back rooms, and soon we had a team of hardcore surfers. It was Peter Daniels who gave us the opportunity to surf with someone who would lift our surfing to new heights."
Always trying to work out better and safer ways to surf, the boys soon cut a foot off the end of their boards and found they were a massive part of the short board revolution.
"We also noticed the other surfers attaching their boards to themselves with a piece of cord. We thought it was risky but decided to try it one day in two-foot waves at Portsea. We got the nylon cords off the roof racks on Paul's kombi and poked a hole in the fin with the can opener and knotted the other end to our ankles. Within a month everybody on the peninsula was using hankies, panty hose or a dog collar."
It was 1974 when the young men contributed $1500 into the Peninsula Surf Centre with Ted Bainbridge as manager and front man; little did they know the success that was to follow with a sea change to Point Leo long before it was trendy they now have made 30,000 boards carrying their name.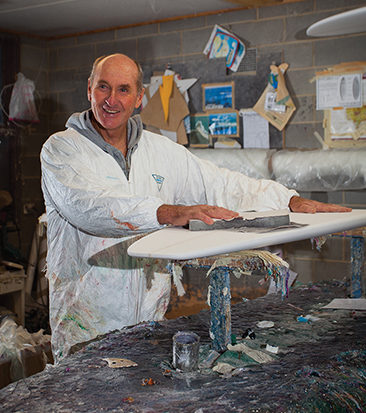 "The land and shop cost us $28,000 and the board-making room out the back is exactly the same. While the shapes of boards might have changed, the process is the same with the same look and the same smells. It is like walking into a time capsule," said Phil, who still gets in and makes boards with John and Alan who have been with him for 39 years. "It's a far cry from when we started making boards in the backyard at Helendale Street, Chelsea where we lived seven doors down from the high school."
When you have such a cruisy attitude it seems that good things come to you and Phil says one of the funniest moments in their business was with the purple tracksuit pants.
"We had ordered these girls tracksuit pants to be made in different colours. So we had 10,000 pairs of these trackies delivered to the shop and when we opened them they were fluorescent purple and not what we wanted. We didn't know what we were going to do with them so gave some to Georgia Fish to wear and then everybody wanted them. They became the most popular tracksuit pant we ever sold, and we had to take orders for them," said Phil with a laugh. "The major surf companies ended up copying our fluoro colours and there were even cheap counterfeit ones being sold in markets."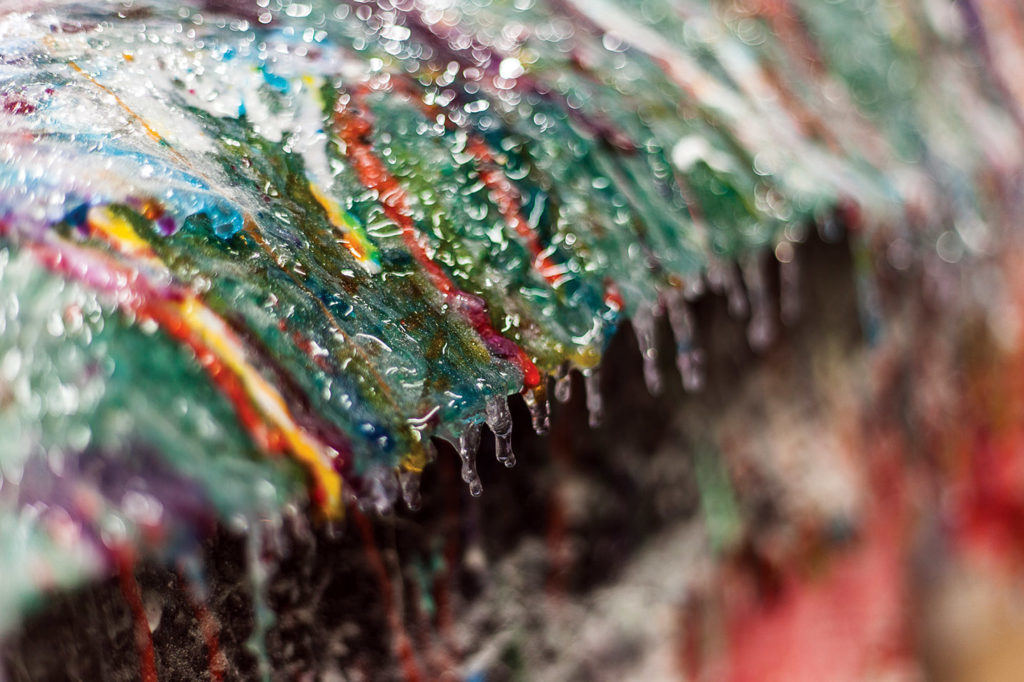 And as for coming up with the name "Trigger Brothers", Phil said they weren't the first ones to have it.
"My dad and his brother owned a grocery shop in the main street of Queenscliff called Trigger Brothers so we looked at it and kept the name. We even tried to copy the old fashioned writing to stay the same as our dad's store."
These days Trigger Brothers continues to be a family business, with Paul in Balnarring, Phil at Point Leo, and son Matthew running a store. They have shops in Sorrento, Frankston and Point Leo, a huge arrangement of products from surf boards to ski and snow gear, accessories, clothes, boards and skateboards, and have won their fair share of surfing competitions.
But more days than not you will find Phil checking out the surf at his beloved Point Leo, ready to catch another great wave, or in the back room in his white overalls adding the final touches to the next board.