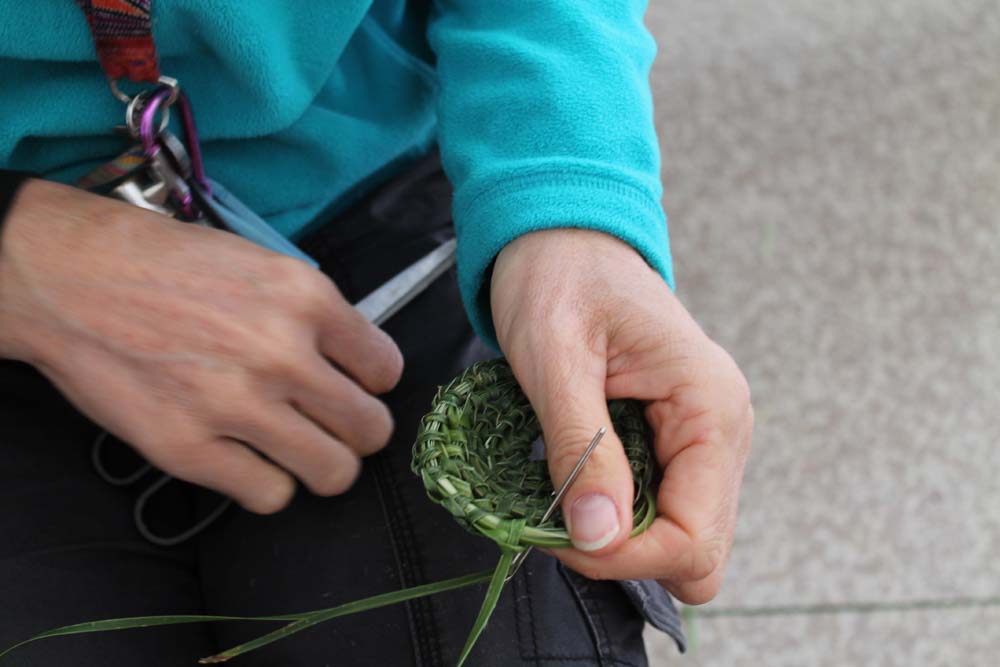 Baluk Arts is an Aboriginal art centre based in Mornington that is really making a name for itself throughout Australia. Incorporated in 2009, this non-profit Aboriginal owned social enterprise supports Aboriginal artists from all over south east Melbourne to produce contemporary and diverse artworks. Nestled in the new Mornington arts precinct amongst car yards and other factories, this vibrant warm welcoming and innovative collective of urban Indigenous artists are creating high quality cutting edge work.
As well as a full program of exhibitions and events around Australia and several of their artists being selected for major prizes and awards, Baluk Arts is presenting a number of local events that you can get involved in.
One of their most recent projects is the Gumbadik (Soft Tree Fern) project which is a photographic project where artists reclaimed their various Indigenous languages and handwrote these onto images they had taken in Endeavour Fern Gully in Red Hill. Baluk Arts is exhibiting these beautiful works and launching an accompanying book of these works at Baluk Arts during NAIDOC week. – You are able to meet the artists, hear about their expression of connection to this special place.
"This organic suite of works frame our view of our world and tell us stories of millennia – they are the sounds of individual voices, which together form a chorus," said well-known Indigenous curator Hetti Perkins.
Some of Baluk Arts newest and emerging Aboriginal artists are exhibiting their paintings and works on paper at Frankston Arts Centre also during NAIDOC week. These works reflect country, connection, history and culture by some of our youngest, newest and recently involved established artists.
If you are interested in working closely with a local Aboriginal artist to celebrate Reconciliation Week you can learn how to weave with local grass Lomandra with Arrernte artist Kirsty Bell in the studio at Baluk Arts.
Baluk Arts builds greater Aboriginal awareness and puts the Mornington Peninsula on the national cultural landscape.
Nairm Baluk '17 – Baluk Arts New & Emerging Artists Exhibition
29 June – 5 August
OPENING Thursday 29 June 4.30-6.30pm
Curved Wall Gallery, Frankston Arts Centre, Davey St, Frankston 3199
Gumbadik (Soft Tree Fern) Exhibition and Book Launch
1 July – 19 August
OPENING – Saturday 1st July 2pm-4pm
Baluk Arts, 6 Bruce St, Mornington VIC 3931
Weaving Workshop with Kirsty Bell
Saturday 1 July – 9am-12pm
Baluk Arts Studio, 6 Bruce Street, Mornington VIC 3931