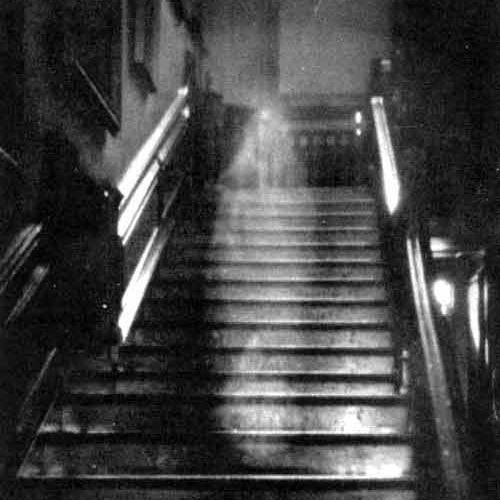 If you love history and have a penchant for all things slightly spooky, Sorrento is the ideal place to visit. With so many rich stories of the town, it is likely a historical tour might turn into an unexpected ghost sighting. If you've ever felt the hair on the back of your neck stand up, felt a breeze or cold spot when there wasn't anything there and thought, "Maybe it's a ghost," – it could just be.  Just ask any business or shop owner in the streets of Sorrento, and most will have stories of personal experiences with ghosts. Owners of stores and venues up and down the street tell tales of their own or others sightings, baffling noises and objects moving. With so many wonderful as well as tragic stories in Sorrento, it seems that some of the spirits have not moved on.
Marlene Miller Antiques is home to a female ghost, wearing a blue dress with a blue hat. Marlene decorated the mezzanine floor especially for her, where she is surrounded by books and a comfortable rocking chair. She used to have the store next door and the ghost moved across with her. Many times Marlene has gone upstairs and the big chess piece in the middle of the room has been moved.
There are four or five ghosts in Morgans Bar, which is the old morgue, Sorrento Park, and outside Three Palms Restaurant. At Three Palms, legend tells that a little girl was abducted from the home many years ago and she will not leave now. There is a little boy on the hill, Matthew, who comes out and just wants to play. And at the old Continental Hotel, George Coppin, the Father of Sorrento, pops in occasionally and is quite the character. An enigmatic and charismatic character, actor, comedian, parliamentarian, entrepreneur and politician, George Coppin began a steamer company which landed trippers from Melbourne at Sorrento Pier where they were transported by steam tram to the beach and rotunda where they could enjoy the walkways and lookouts. George Coppin also built much of the town. He can be sensed as you walk through the streets of Sorrento and  his ghost resides at the four story limestone building he built in 1875.
The cinema too, which resides in the Atheneum Theatre, was added 90 years ago, is said to be home to a ghost or two.  An usher once observed an elderly lady dressed in white with stark white eyes sitting at the back during a children's movie. But when the usher spoke to the cashier, no seniors had bought tickets to this movie.