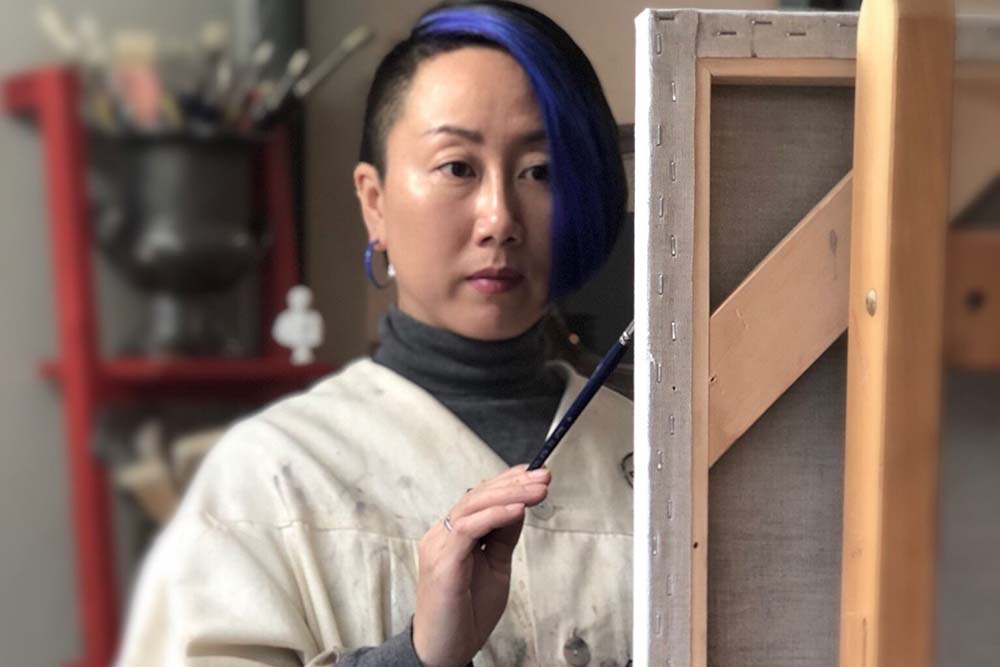 Born and raised in China. Lisa Wang's passion and aptitude for art was evident at an early age. Her formal art training commenced at secondary school and continued through university. In 2000 Lisa graduated with a Bachelor of Fine Arts in Shanghai.
In 2002, Lisa left China for New Zealand to open a new chapter in her life. During her time there she developed further as an artist and became a respected art teacher, guiding and tutoring many emerging artists. Lisa exhibited widely and received a number of prestigious awards. Her paintings were successfully sold to overseas, as well as to New Zealand private collections.
In early 2007, Lisa moved to Australia, and started work as a full-time artist. Lisa enjoys working with a variety of subjects, she is known for her unique use of light, confident strokes and ability to capture fine details.
In 2008, Lisa completed a series of paintings of Victorian sheepdog trials, which has been very well received. In July 2009, Lisa was commissioned by the Geelong Football Club to complete a series of 18 oil paintings to commemorate the 150th anniversary of the club.  The paintings captured key players, significant moments and passionate supporters of the club, the exhibition was on display at the Geelong Art Gallery for a month and was extremely successful. All the paintings are now part of the club's permanent collection.
Lisa also has a great passion for drawing, and has been commissioned to do many portraits in recent years. She loves to work with faces, because :"They are very challenging but always different and exciting."
---
Lisa's work will be on display at the Mornington Rotary Art Show at the Peninsula Community Theatre on the corner of Wilsons Road and Nepean Hwy, Mornington – Friday 22 January until Monday 26 January.