By Melissa McCullough  Photos Supplied
Dillicious is a small family business based on the Mornington Peninsula. Two lovers of food, an Aussie and an American, the co-owners are a husband and wife team committed to their goal of creating Dillicious food that makes people smile.
Liza Barbour is a recently converted pickle-lover and oversees Dillicious' administration, marketing, communications and gets to meet pickle-lovers in person from behind their stall at weekend markets. Liza is an Advanced Accredited Practicing Dietitian, a lecturer in Public Health Nutrition at Monash University and is currently working towards her PhD researching how public policy can improve food sustainability and health. Liza's nutrition career is extensive, having worked as a community dietitian in remote Western Australia, the Kingdom of Tonga, inner city Melbourne and as the National Nutrition Programs Manager at SecondBite. She is more than passionate about ensuring Dillicious celebrates the farmers and suppliers who produce their ingredients to make products that are both healthy and environmentally sustainable.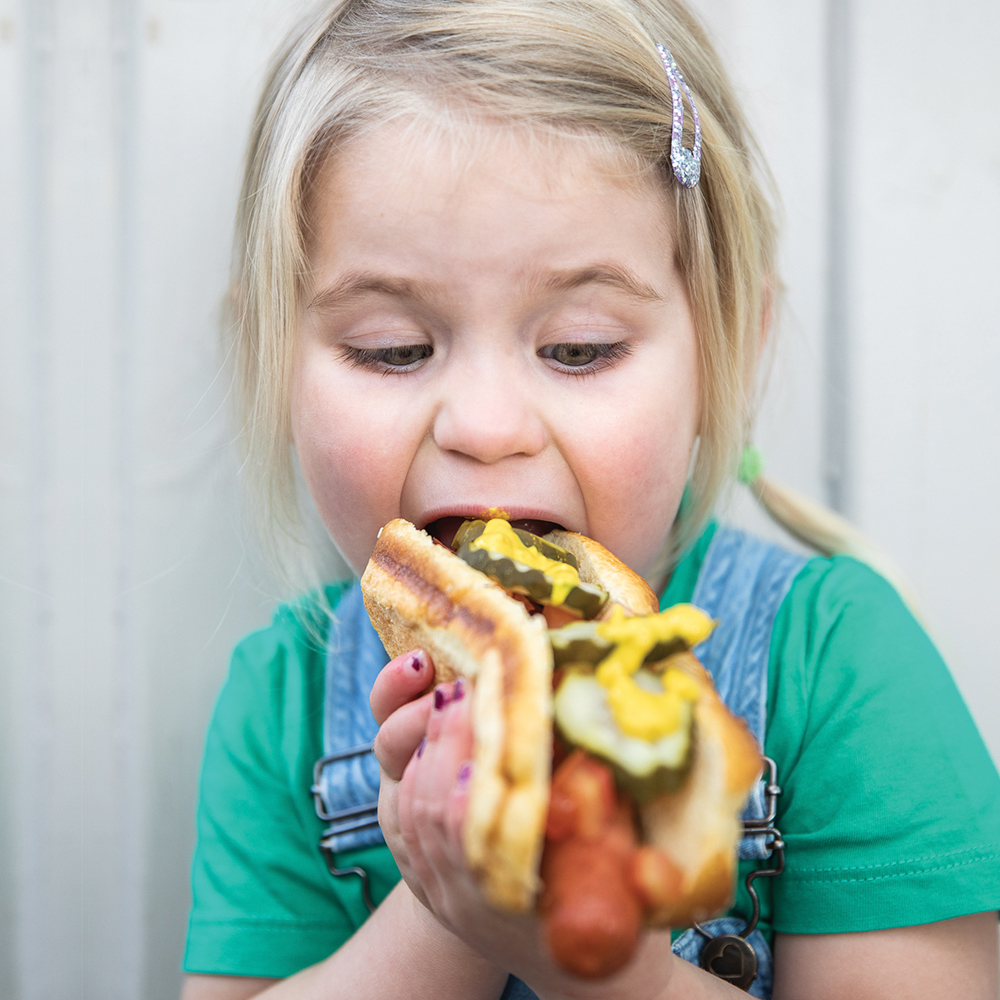 James Barbour is the American, the pickle lover, pickle maker and pickle salesman. Over the past 10 years, James has worked in numerous sales roles, primarily selling fresh produce. He supported the growth of Spade & Barrow (an innovative fresh produce wholesaler) as its first employee, and this was followed by his role as head of sales for Scicluna's (Melbourne's premier fruit and vegetable wholesaler), and most recently he worked in a national sales role with Coles.
A couple of years ago the pair began making pickles at home and gifting them to friends, who all agreed they were the best pickles they had ever tasted. The business was initially launched as a side-hustle, and in November 2018 James and Liza sold their first jar of pickles at the Mount Eliza Farmers' Market with their two small children in tow.
James recalls, "Our pickle recipes were made by trial and error, experimenting with different flavours with the aim to make a pickle that was healthy, crunchy and tasty." Dillicious believes they have nailed all three. Their pickles are a vinegar-based pickle (as opposed to a lacto-fermented pickle). And while sugar is added to most other pickle recipes to soften the acidity of the vinegar, Dillicious' brine is made using local Victorian apple cider vinegar. "We believe the natural sweetness of apple cider vinegar makes the addition of sugar unnecessary which allows our pickles to get the healthy tick of approval," says Liza. The crunchiness is achieved through a combination of processes. Firstly, the team uses an old farm technique and soaks the cucumbers in a salty, ice water bath before pickling. This draws out some of the excess moisture (cucumbers are 96% water) and allows the cucumbers to absorb more brine, more quickly. Secondly, apple cider vinegar has tannins that help strengthen the pectin in cucumbers, which only amplifies the crunch factor (awesome). James and Liza agree: "Taste is subjective, but we love them, and we've been quickly growing a loyal following that tell us our pickles are the best they have ever had. Who are we to disagree?!"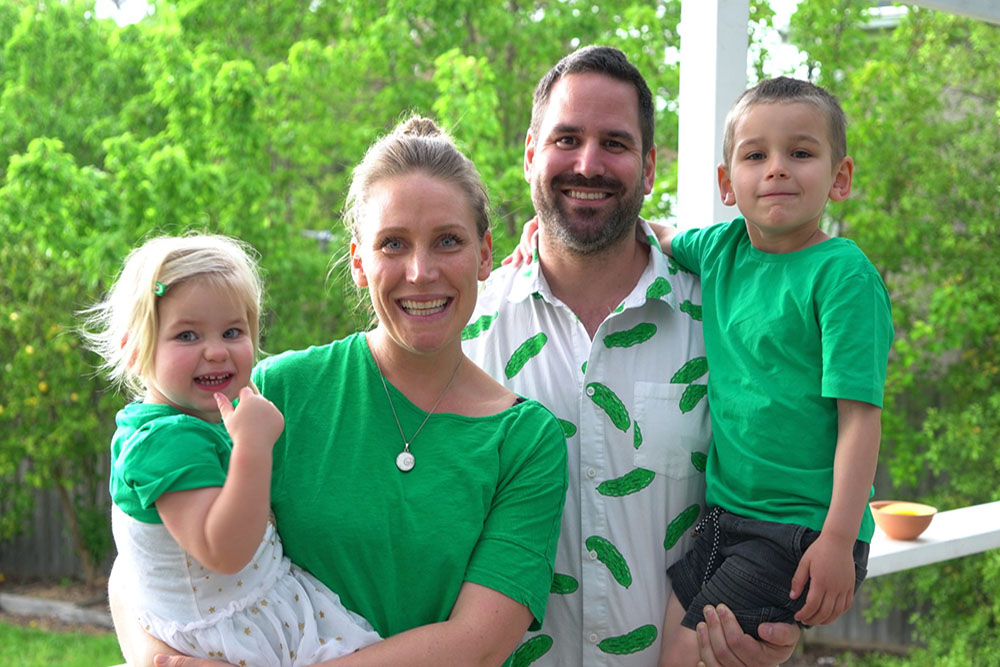 Fast forward one year and Liza and James have gone from 100kg of pickles a month to producing three tonnes per week now with a supporting team. The couple is working with Australia's largest supplier of cheese and specialty foods, Gourmet Providores (Calendar Cheese, Simon Johnson, Australia on a Plate, and Black Pearl Epicure) to distribute their pickles to retailers and food service customers nationally. James quit his job at Coles to focus full-time on producing and selling pickles, managing the growth of their business, while Liza fills her weekends with farmers' markets to keep a direct connection to their customers.
James feels grateful for all of the support they have received and says, "As a small start-up we've got a lot going on, but we're really proud of the products we make and the business we are building. We've had a lot of help from friends and family and I'm sure we will get a lot more. The best part of growing our business is the input from our customers."
Liza and James are excited to share their Dillicious pickles with Australia and are thrilled to be building a family business together that feeds off their diverse experiences and expertise. Liza and James are incredibly proud that their goal of making people smile is working out.
The team is launching an exciting new fresh retail product that will be a much more affordable option to make their pickles more accessible. The new format is a 410g tub available in crinkle-cut chips and spears in two flavours, Classic Dill and Spicy Dill.
Dillicious makes American-style dill pickles, with premium Australian ingredients. Americans eat a lot of pickles… more than 1 billion kilograms each year in fact! Why are they not as popular here in Australia? James and Liza believe it is just a matter of time.
---