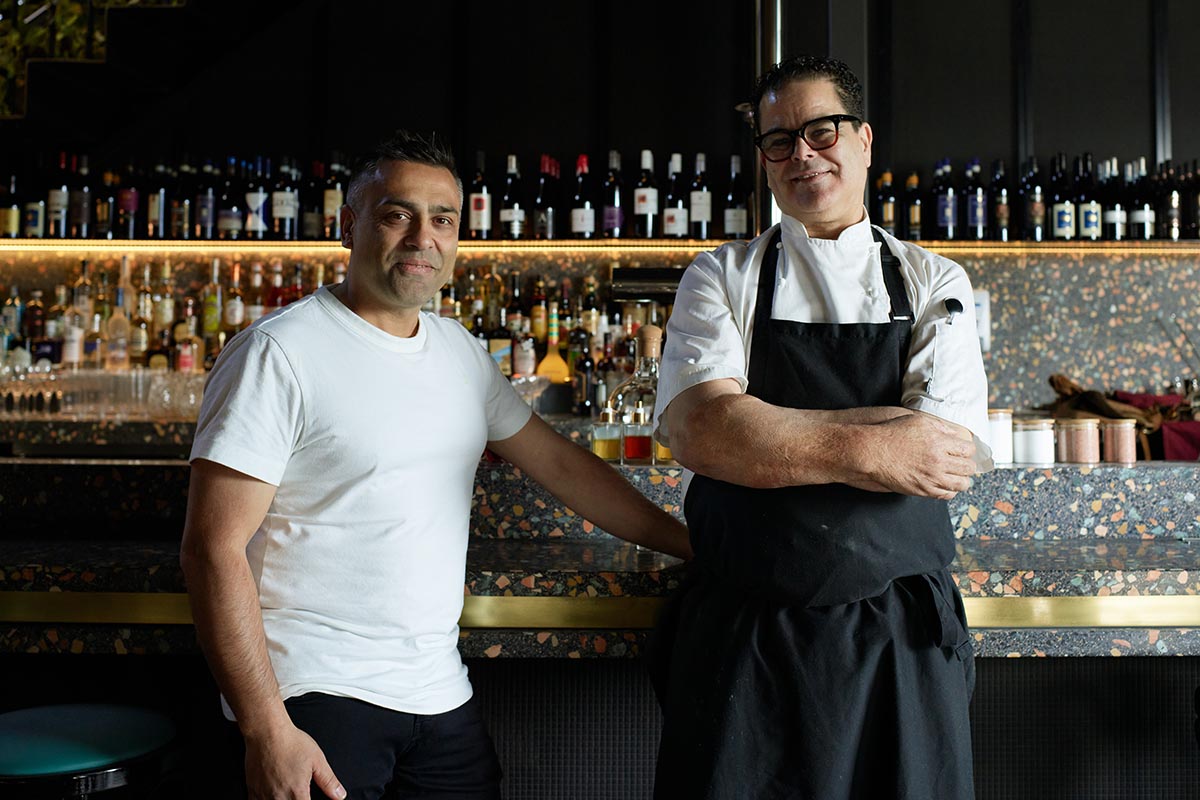 By Zahrah Ahmad Photos Kris Paulsen
Pierre Khodja is the head chef at 400 Gradi, an Italian restaurant that opened earlier this year in Mornington. But the hat winning chef is no stranger to the industry, having established various eateries of his own around Melbourne such as local restaurant, Albert Street.
However, Khodja's success began on the other side of the world: in the south of France. Born in Algeria, his family moved to Marseille when he was seven years old. His mother's simple cooking and the ingredients of his local marketplace ignited his love for food. "We were quite a big family and we used to go to the market. She'd buy very cheap stuff to make amazing things you know; we were quite poor," Khodja said.
Khodja has since left his mark around Europe, working his way up from a kitchen hand in Marseille to head chef in Birmingham, England. "I don't know anything else to be honest, I can't talk computers, but give me a potato and onion and I make you lunch. That's why I've been hands on all the time," he said.
Despite his huge achievements, Khodja has a firm belief in the simplicity of ingredients. "It's amazing, it gets people together.
I understand people come to the restaurant, sit down and eat, but if you think about it, it goes to people's hearts. If someone gets married, someone's birthday, someone's born, someone's died, there's always food involved," he said.
Khodja has a philosophy that he brings to all his work, one that drives his passion for cooking. He believes that food should be appreciated at all stages of the process, from the moment it is taken from the farmer's hands, to when it reaches the table. "I respect the product, the people, all the farmers and the fishermen; what they do. My job is just to finish the journey, from the start to the plate," he said.
Kjodja's admiration for the hands-on approach of newly opened restaurant, 400 Gradi led his decision to join. The Italian eatery offers handmade pizza and pasta, accompanied by a cocktail bar, patisserie and grocer. The new establishment is only one of 11 restaurants in a global chain across Australia, New Zealand and the USA, established by award-winning chef, Johnny Di Francesco. The chef and owner has been recognised for his pizza around the globe and in 2014 he became the first Australian to win the World Pizza Championship.
Di Francesco believes the newly opened restaurant will offer the Mornington Peninsula community more than just a dinner. "It's the first time we'll have all three Gradi offerings in a single location working together. It's like Neapolitan ice cream in that it creates a little something for everyone and every occasion," Di Francesco said. The restaurant will serve the full 400 Gradi menu with some new 'Al Mare' specials as a nod to its locale.
Boasting three distinct dining areas, the first is a casual wine and snack bar with tall terrazzo counter tops and bar seating, serving drinks and casalinga 'home-style' antipasto such as salumi and cheeses; the second is a large, sophisticated dining space adjacent to the wine and snack bar; and the third, an upstairs seated dining space and standalone bar with its own open-air terrace and balcony, which doubles as a stunning private events space. Those simply looking to browse Gradi Mercato or to visit Zero Gradi and Dessert Bar for a sweet treat can easily pick up hand-churned gelato and hand-crafted artisan patisserie or fresh 400 Gradi pizza or pasta to heat at home, along with a wealth of deli items.
The Gradi Mornington team will be helmed by three industry experts – Pierre Khodja (Pinchy's Champagne and Lobster Bar, Camus, Canvas and Terminus Restaurant) as Chef de Cuisine, Giuseppe Fortunato as Head Pizzaiolo and Maciej Młodawski as venue manager.
Khodja joined up with the chain eight months ago. "It's hands on and I respect that. That's why I joined the company and I've been very successful," he said.
During his years of training and working, Khodja developed many techniques which that he has brought to Melbourne's culinary industry. "I want to pass it back to the youngsters because it's a tough industry and people don't want to do it," Khodja said. In the Mornington Peninsula, he hopes to impart his experience and inspire chefs of the future.
Recipe
Croquettes of lentils, ricotta, and watercress
Makes 12 balls serves 4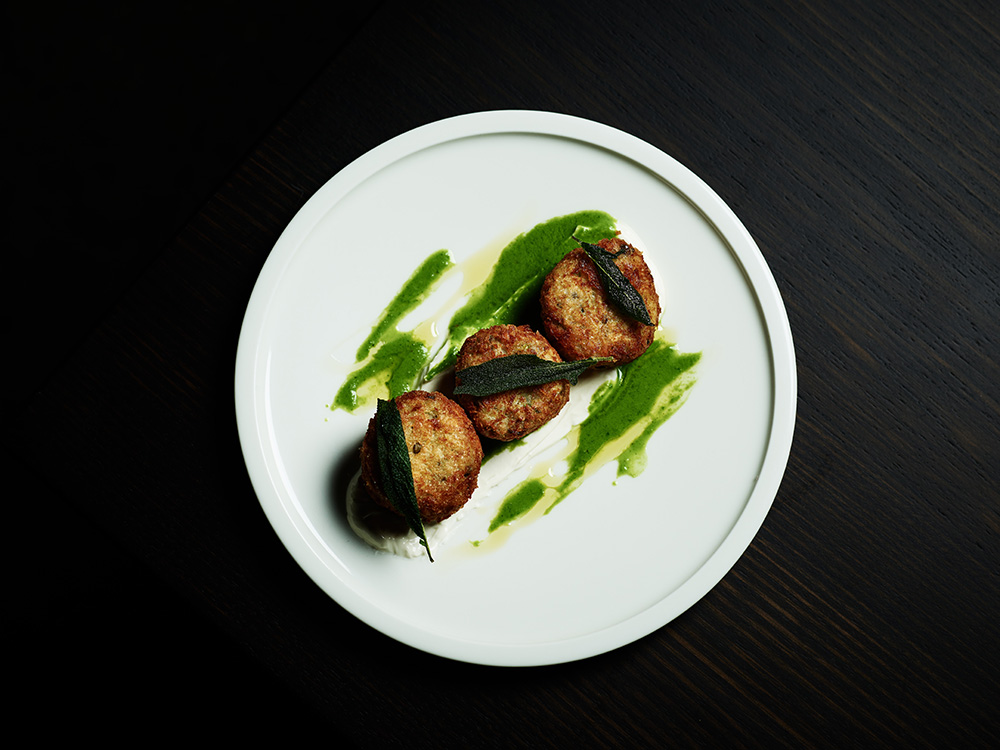 Croquette Ingredients
250g of black lentils
1/2 bunch of spring onions, washed and finely chopped
1/2 tsp of paprika
200g of drained ricotta
Pinch of chilli powder
Salt and pepper for seasoning
200g of slightly over cooked arborio rice
Method
Put lentils in a medium pot and top up with water until just covered
Cook with lid on for around 30 minutes on medium heat
Drain & allow to cool completely, mix with all the remaining ingredients
Roll into 40 gram balls and rest in the fridge
Croquette Crumb Ingredients
1 cup of milk
3 eggs
200g panko bread crumbs
200g plain flour (seasoned)
Salt & pepper
Method
In a bowl whisk the eggs and the milk
Place the flour and breadcrumbs in separate bowls
Season the flour with salt and pepper
Dip each croquette ball in the seasoned flour mixture, then the egg and finally the breadcrumbs
When all have been coated, cook in fryer for 6 minutes at 180C or until golden.

Can also be shallow fried in a deep fry pan
Watercress Sauce Ingredients
1 bunch of watercress – stems removed
1 garlic clove chopped
1/2 cup of water
1Tbs of chopped oregano
1 small shallot chopped
1 Tbs of olive oil
Method
Heat olive oil in a pan, add shallots and sauté for 3 minutes
Add the watercress and oregano and stir
Season with salt and pepper
Pour in the water and cook for 5 minutes
Before blending, place the blender jug in the freezer for 1/2 hour (this ensures the watercress holds its bright colour). Once cold, blend until pureé consistency
Sieve the mixture and refrigerate
Natural yoghurt to serve:
Drain the yoghurt and mix with the juice and zest of one small lemon. Season with salt and pepper.
For Plating:
Spread yoghurt in the middle of each plate, with a generous drizzle of the Watercress sauce on top.
Add 3 croquettes to each plate with a dash of olive oil to serve.
Bon appétit!
---