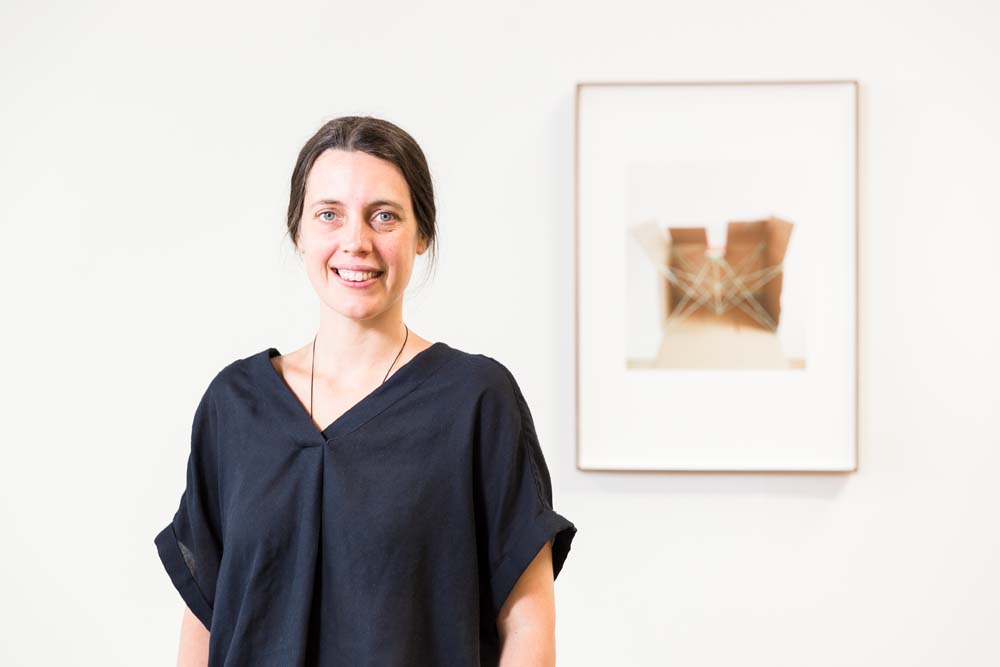 Siri Hayes has quite the connection with the peninsula, growing up with parents who were environmental activists for Western Port in the 1970's. These days, Hayes creates art work that incorporates both washed-up natural detritus and rubbish as well as work that comments on the impact of human activity on nature, which is part of the Mornington Peninsula Regional Gallery exhibition 'In the Valley'.
"My parents, dad's siblings and grandparents were involved in the conservation and environmental movement in the 1970s, particularly around protecting the peninsula and Western Port Bay from being rezoned as a heavy industrial zone. Amongst many ecologically destructive ideas proposed was to dredge the shallow mudflats of Western Port, with their delicate seagrasses and other natural flora and fauna, effectively killing the whole ecology of the area," said Hayes, whose grandparents Ken and Meredith Hayes, alongside Jo Tilliard, Dr Bill Carol and Lorna Bennett, formed Westernport Peninsula Protection Council which is still active to this day. "My father, Robert Hayes, appeared on current affairs programs standing in the mangroves near Hastings talking about the way these plants, 'the lungs of the bay', would be destroyed if the destructive industrial plans were to go ahead. Both my grandparents went on to receive Orders of Australia for their services to conservation, primary industry and the environment."
As a child, the environmental artist was often immersed in the natural beauty of the Mornington Peninsula, particularly Western Port, but always with the backdrop of environmental activism and understanding how our actions can impact the world positively and negatively.
"This attitude has certainly influenced my life and art practice. I have created work that incorporates both washed-up natural detritus and rubbish as well as work that comments on the impact of human activity on nature," said Hayes who didn't really know that her family's actions were environmental activism. "It was simply a part of my life to care and stand up for nature. My family and their conservation compatriots were able to halt the environmentally destructive development proposed by the short-sighted government of the time and this has inspired in me a willingness to publicly point to where nature is being compromised whether by letter-to-the-editor or in my artwork."
For 'In the Valley' Hayes created new photographic images as well as presenting works from her series 'Dredge'.
"There are a couple of works from my 'Dredge' series that I made in collaboration with my mother who is a contemporary music composer. We made the work about ten years ago in response to the dredging of both Port Phillip and Western Port. We were investigating the ecological effects of these actions on the landscape as well as using the concept of dredging as a metaphor for the artistic process – we dredged the bays for ideas to make work," she said. "The figures in 'Geomorphic Listening' and 'Tidal Messages' are the musicians 'Speak Percussion'. In 'Geomorphic Listening' I had a musician holding a glass up to a rock near where dredging would be taking place, as if to listen to what it was thinking, like in the old TV show Get Smart. 'Tidal Messages' portrays musicians catching a planted message in a bottle. The bottle contains a manuscript my mother composed comparing the increases of tidal highs and lows that would increase as a result of dredging to create musical rhythm."
The MPRG exhibition is being presented as part of CLIMARTE's ART+CLIMATE=CHANGE 2019 festival, and highlights the beauty and fragility of our natural environment. Observing and documenting the changing landscape of significant areas of the Mornington Peninsula, artists Rosie Weiss, Jean Langley, Merryn Lloyd and Siri Hayes reveal their personal connections to the landscape and the strong links to place that exists across generations.
"A key notion for all the artworks is an artistic engagement with place, its history and possible ecological decline due to destructive human behaviour. I'm in the midst of investigating many different approaches that may involve sea grass puppets somewhere near Crib Point, a Neil Douglasesque figure walking goats along Somers beach and revisiting locations painted in Jean Langley's paintings and in particular the Cairns' orchards," said Hayes.
Incorporated into the exhibition will be a series of climate data visualisations, inspired by the exhibition artworks, showcasing the environmental evolution over south eastern Australia. Colours are extracted and translated from selected In the valley artworks for data visualisations of environmental change from early 1900 through to future climate projections.
This project coincides with the Mornington Peninsula Shire moving towards zero net carbon emissions across all its operations by 2021 and supporting long-term climate change resilience across the community.
ART+CLIMATE=CHANGE 2019 is a socially-engaged festival of climate change related arts and ideas featuring curated exhibitions and theatre works alongside a series of keynote lectures, events and public forums featuring local and international guests.
---
Exhibition dates for 'In the Valley' are March 2 to May 5 2019.
For more information: www.artclimatechange.org