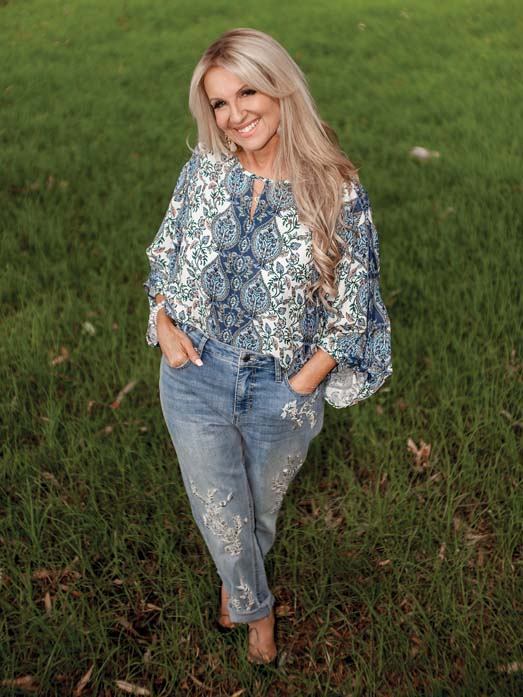 She has worked as a journalist for 25 years, lived on the Mornington Peninsula for all of that time, and is one of the participants in this year's Married at First Sight.
Peninsula Essence's own Melissa Walsh is a young at heart grandma who is ready to fall in love. At 53, the mother of four is one of the oldest singles to appear on Married at First Sight but doesn't think that age should get in the way of finding her soulmate. Although she's been married twice, Melissa has never really been in love. She went through unspeakable heartbreak when her last husband was unfaithful and tells Peninsula Essence about her decision to put her love life into the hands of the experts in the social experiment that tests if science can find a perfect match.
"After my last marriage I have found it hard to trust my ability to match myself with the right type of person," said Melissa who was completely devastated when her second marriage ended. "I saw the advertisement for applications to the show and decided to download it and apply. I sent off a couple of photos and went upstairs to quietly make a small video telling them who I was and why I had been so unlucky in love."
Never expecting to hear anything back, Melissa deleted the video and went about her everyday life until a week later when she had a message from a Married at First Sight Producer.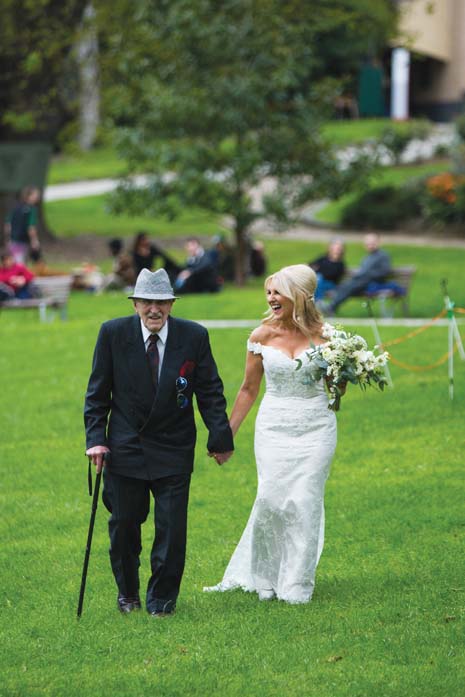 "I was in total shock when I heard the message saying they were interested in my application. It had been my usual Friday night sitting at home alone with a glass of wine and I immediately thought 'What have I done?'", she says with a laugh. "After I composed myself and called them back I was delighted that I was being considered as I truly believed they might be able to find the perfect person for me."
Melissa says the application process was intense and went for several months.
"There were lots of forms that ask very detailed and intimate questions about your life and your past relationships. It really makes you do some serious soul searching to work out why you think relationships have failed and look deeply into your part in the demise. I also loved that it made me think long and hard about the type of man I wanted to be with and put it out there to the universe," said Melissa. "Before I was even accepted, the process had been an incredible learning experience for me."
When the final phone call came saying Melissa had been accepted to go on the show, it was met with excitement and trepidation.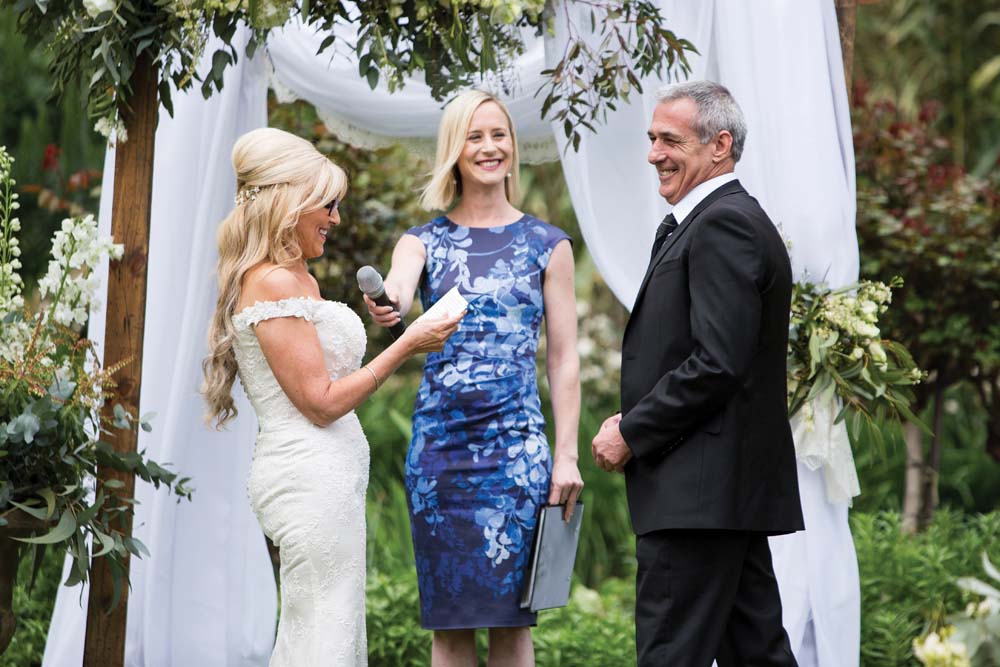 "I had already talked to my children about it when it started to get serious but hadn't discussed it with my parents. I was particularly worried about telling my dad as he and I spend a lot of time together and his opinion has always mattered to me. The anxiety was almost worse than telling him I was pregnant at 18!" she said with a laugh.
As it turns out, Melissa's concerns were unwarranted and her father, David, had a completely different reaction.
"Dad was amazing. I told him about the show and his first reaction was 'That's the show where you shack up with a stranger, right?' After we both stopped laughing, he could not have been more supportive and gave me two pieces of advice. 'Be yourself and enjoy every moment' he said to me and I made sure I honoured that the whole time during filming," said Melissa. "In fact, I have been blown away by the support of my family and friends. It has made me feel so grateful for everyone I have in my life."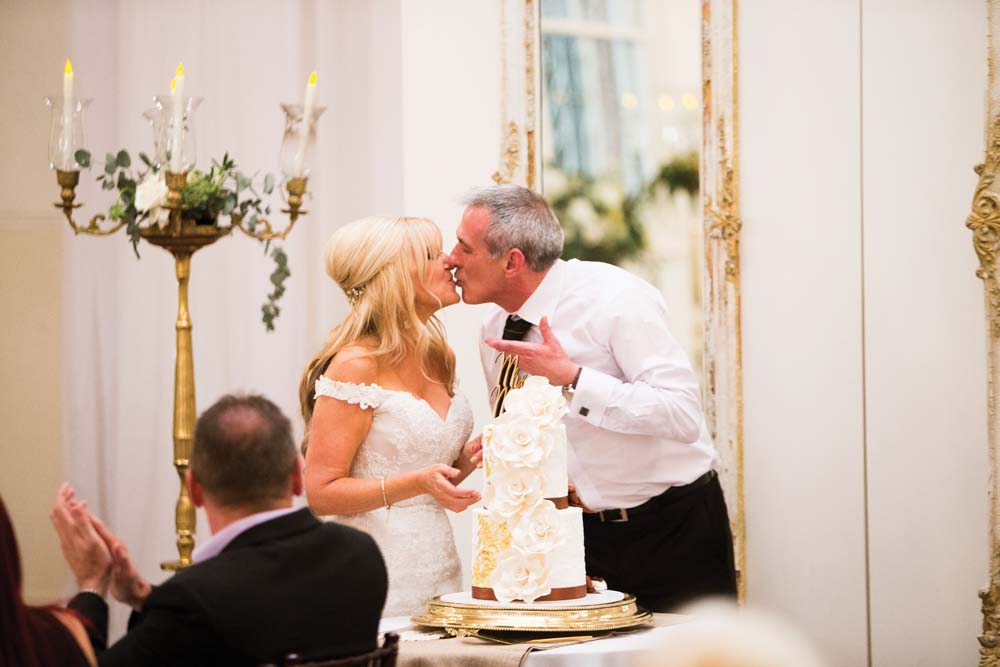 For Melissa, one of the big issues was potentially having to leave her daughter, Ellie, who lives with her, granddaughter Ava whom she spends a lot of time with, and grown up daughter, Chloe who was pregnant with her second child.
"It was probably the hardest part of the whole show being away from my children and grandchildren but they were so supportive and never complained about me doing the show which is something I will be forever grateful for," said Melissa of the experience she embraced and enjoyed every moment of.
"It was very surreal being in that environment, marrying a man I had never met and leaving my family and life for an uncertain period of time but I will be forever grateful to have done it," she said. "And when I saw John I was totally in shock that it was him but completely delighted as this was someone I already knew something about. The fact he was even better looking than on TV didn't hurt either."
John had been a participant on the show the season before and had an unfortunate match with a woman who had requested a Polynesian man. He had decided to come back to try one more time to see if they could find him a more suitable match.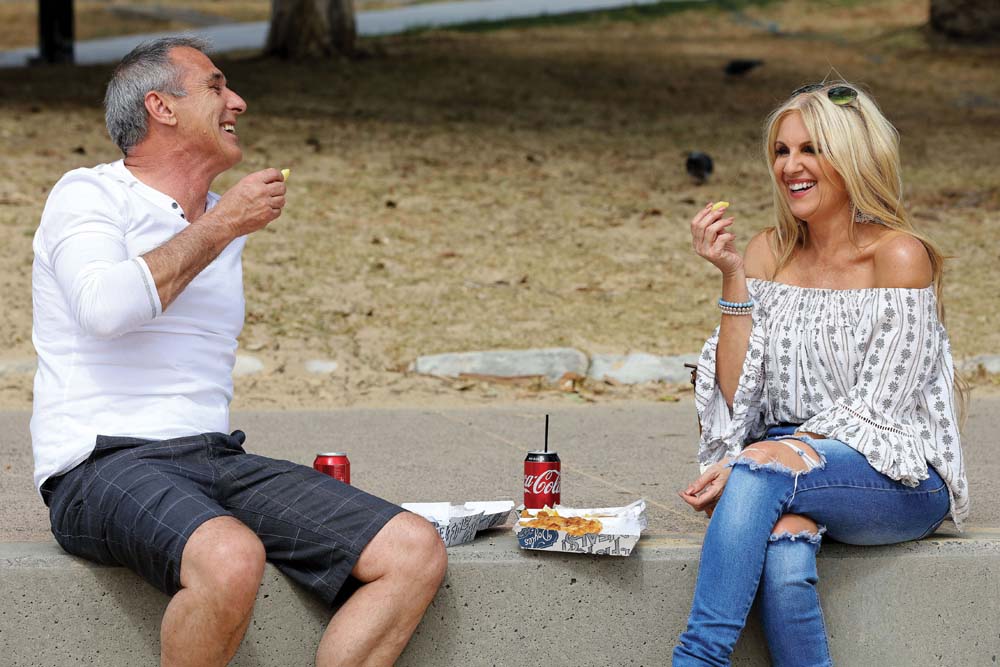 "When John and I met we hit it off straight away. As soon as I saw him I felt relaxed and I think he might have to. We laughed and joked straight away and he was delighted when I told him I have one cigarette a day," she said with a laugh. "I couldn't have wanted to go through that experiment with anyone else."
When it came to meeting the other couples in the 11 couple experiment, Melissa said she and John were excited and nervous.
"We were the last to go into the first dinner party and could hear very loud chatting and laughing from outside. It sounded like they were all having the best time. When we finally went in, every single person could not have been nicer and more welcoming to us," said Melissa. "The funniest thing for me was Nasser asking me how I met John as he thought John was here for a one night guest appearance. When I said to him I met him at the altar like all of you guys, he was over the moon."
Melissa says a bonus of doing the show was making some lifelong friendships.
"Apart from the fact I met John who is wonderful; I am also privileged enough to have made some great friends from the show. I loved all the people but have a particular bond with Sarah, Jo, Charlene and Alycia. In saying that, I have a genuine respect and care for every one of the participants. It is very hard to be in that environment where you are living with someone you just met. As brilliant as it is, you need to be incredibly resilient to hand yourself over to the experience," she said.
Melissa said she and John have had some amazing experiences during the show but one in particular stands out when she got to bring him to the peninsula for the bride's homestay.
"Bringing John back to the Mornington Peninsula was one of the highlights for me as I got to show him where I live and get some feedback about us as a couple from friends and family," she said. "Just like I enjoyed being at his house and spending time with his friends and family, I think he really enjoyed our time on the peninsula together."
Since the show started airing, Melissa says the feedback has been overwhelming.
"I am not one to read all the comments that people say about me as I figure if you are going to believe the good, then you have to believe the bad. However, people in shops and on the street could not have been nicer to me about the show. So many people watch it and love it, and I am thrilled to have been a part of the show and forever grateful."
So has Melissa found love with the boy from Altona?
"All I can say to you is watch and see," she says.
---
Follow Melissa's journey on Instagram: @melissa_mafs
Photos courtesy of Channel 9 and Yanni