By Erica Louise  Photos Gary Sissons
Rach Koch and Matt Taylor share the joys of living at Heritage Farm with their young toddler, a paddock full of sheep, flocks of chickens, ducks and a handful of rescued alpacas. Organic farming may not be a typical career choice for many young couples, but Rach and Matt have been hard at work since 2017 after purchasing their 20-acre farm property in Moorooduc.
They are proud of all they have achieved at Heritage Farm given when they started, the farm's soil quality fell within the bottom 9% of the country. Now they have created one of the few organic farms in the region and grow fine produce.
For Rach, the seeds for her career were sown as a child when she first read Enid Blyton's book The Children of Cherry Tree Farm. It wasn't until she was studying Arts and Science at university that she opened her first book on permaculture.
"I was so fascinated I stayed up reading until 2am. There and then I decided I wanted to become a farmer as farming touches on all the things I am passionate about – health, nutrition, social equality, the environment and climate change," said Rach.
Matt was also keen on the idea, but they took a staged approach to launching their own farm. While living on a property in Frankston, they started with a small veggie patch, kept chickens and ducks, and planted fruit trees. Here they met an older couple with a farm in Moorooduc who could no longer maintain their land. They offered Rach and Matt the use of their acreage so they could try farming for a year. To build upon her knowledge and practical skills, Rach simultaneously interned at a local biodynamic farm for six months."Farming is easy to romanticise about, but so much harder to do," she said. "We needed to make sure this was something we both really wanted."
The year passed and the couple were convinced and eager to begin their own organic farm journey. They began their search for a suitable property, although most farms would prove to be too expensive.
"We really wanted to be on the Peninsula. We both grew up here, our parents still live here, and we had planned on having children in the foreseeable future," said Rach. "We gave ourselves a three-year timeline. If we hadn't found anything within that time-frame, we would start looking at Gippsland and delay having a family."
With only month to go before the deadline, they found suitable, albeit rundown, acreage in Moorooduc. Dead soil, overgrazed land, broken fences and a lack of biological life were all items on the growing list of things to fix.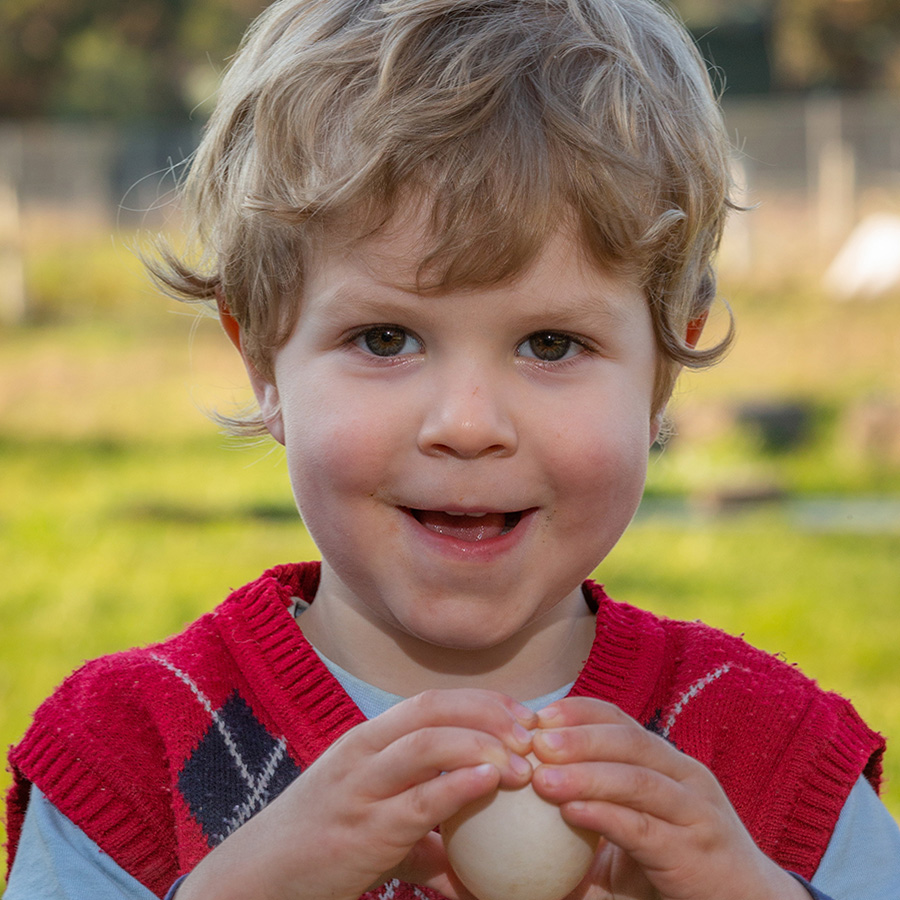 "Although there was much work to do, we figured they were things we could fix with some time and effort. Besides, we couldn't afford to buy anywhere else."
The couple have done a tremendous job in restoring substandard soil back into fertile land. Heritage Farm now supplies the local community with 70 boxes of organic veggie boxes, and chicken and duck eggs, as well as supplying eggs to regional vineyards.
The business has also expanded and Heritage Farm now employs eight part-time team members.
However, with farming the work never stops and there are always external factors impacting on life on the land.
"The awful bushfire season's smoke haze saw us working outside and wearing facemasks while we looked after our animals. It was a huge health risk but we had no other choice."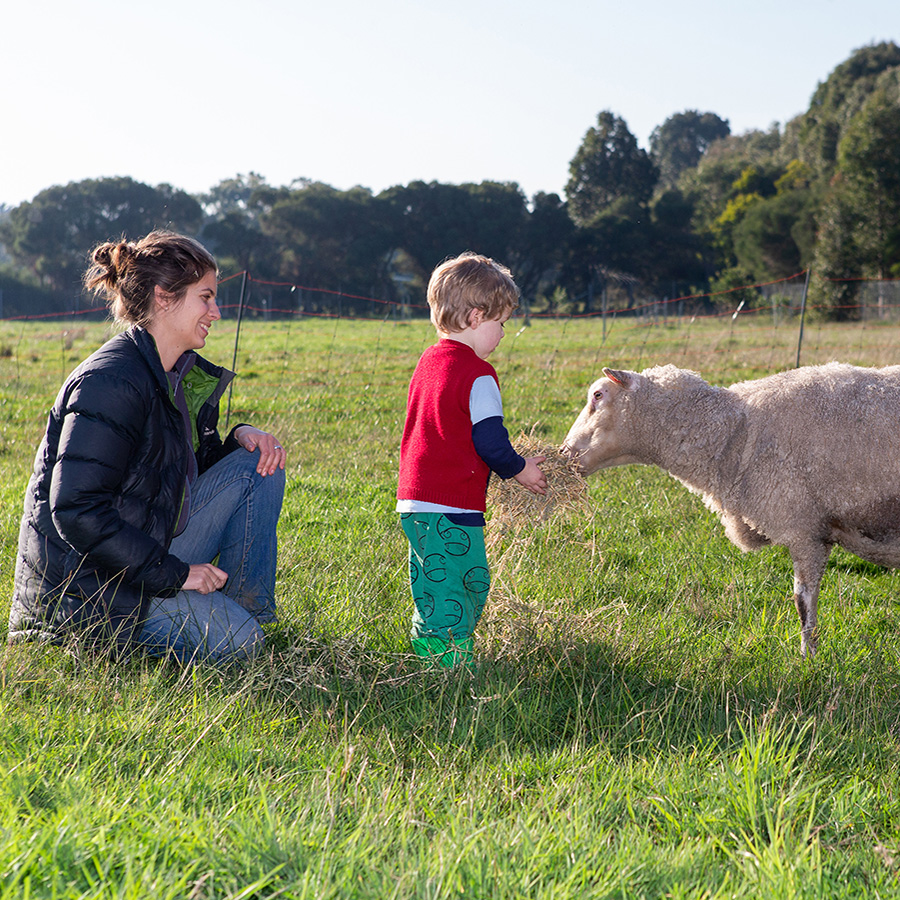 COVID-19 restrictions threw a huge shovel in the works too, and the couple have rejigged their business plan multiple times over to adapt to the ever-changing landscape.
There is also the ongoing juggle of finding the right balance between work and family life, as the couple welcomed the youngest member of their team shortly after taking over the farm: their baby boy Kingsley.
"Parenthood presents a completely different set of challenges to farming life. On the one hand we are lucky, as so many parents we know are racing home to their families at 6pm to see their kid(s) before they're put to bed. We don't have that problem. Our challenge is when we are out in the paddock and Kingsley wants our attention, and in winter it is too cold for him to be outside. But it is a beautiful way to grow up and we wouldn't have it any other way."
Rach and Matt encourage you to explore Heritage Farm by booking onto a "Feed the Animals Farm Tour." Here you will learn about the couple's organic farming practices and get to hand feed the animals including Chance, Chase, Dino and Eureka, the alpacas. It is also possible to book a farm stay experience at Heritage Farm, with family friendly accommodation sleeping up to seven people.
---
Follow Rach and Matt's Heritage Farming journey in Moorooduc by visiting www.heritagefarm.com.au.