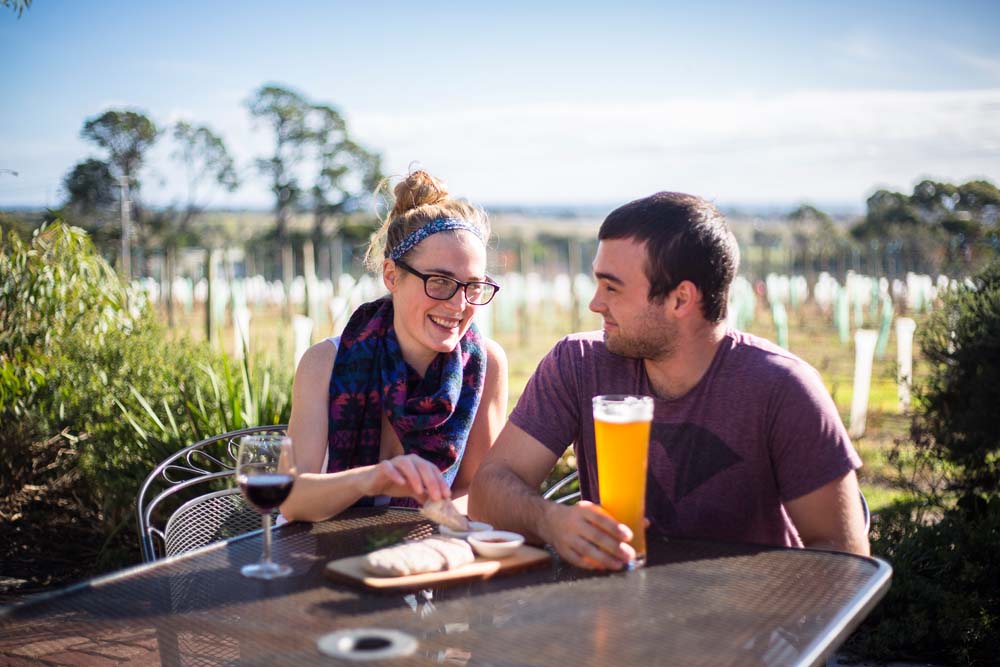 By Cameron McCullough
The Mornington Peninsula region is synonymous with fine wines. They are world-class, and visitors have flocked to the winery cellar doors for years to sample the wares.
But brewing below the surface has been a quiet revolution set to take the region by storm. A new generation of brewers and distillers are taking pride-of-place next to our viticulturalists in the battle for the heart and minds of those that like to sample the region's best.
Think of it as a bit of friendly sibling rivalry. Think handcrafted beer including seaonal releases, local apples made into whole-juice cider, and artisan distillers creating distinctive gin, vodka and rum.
Every one of this new breed has a story. Whether it is the Mornington Peninsula Brewery; started by a group of guys chatting about their bucket-list during a footy grand final. Or Red Hill Brewery where you can sample the beers in the shadows of the hops grown on the property.
Mock Red Hill Cider make their cider from biodynamic apples and have five generations involved in the farm, while Montalto make small batches of cider from apples grown on the property.
Like Montalto, Hix Beer was founded on the back of a winery background. Renowned for their wines, Hickinbotham of Dromana  tried their hand at beer and haven't looked back since.
Mr Banks Brewing Company started in the garage of the family home before launching commercially in Seaford, at the gateway to the peninsula.
And of course there is Bass and Flinders Distillery who distill the finest gins, vodkas, brandys and liquors from natural ingredients. They even have a gin called 'angry ant' which is made out of indigenous bush food and the star ingredient, real ants!
The beer, cider and spirits family is soon to have a couple of new additions with the imminent opening of Jetty Road Brewery in Dromana and St Andrew Beach Brewery. Both adding depth and variety to this fat-growing local industry.
So, you have no excuse. Get into the spirit (beer and cider)! Whether it is tasting paddles of beer, cool ciders in the summer sun, or distilled deliciousness, make sure you hit the trail soon!
---
FAST FACT:
If you want to make great cider, be sure to practice your wassailing. The English custom, used to appease the deities of the apple trees, was believed necessary to ensure healthy crops. Here's how to honour the spirits: Place a jug of cider or piece of cider-soaked toast on the biggest apple tree. Then sing a chant or song. Finish by banging on kettles and blowing horns to scare away any evil spirits lingering in your orchard. It's that easy.