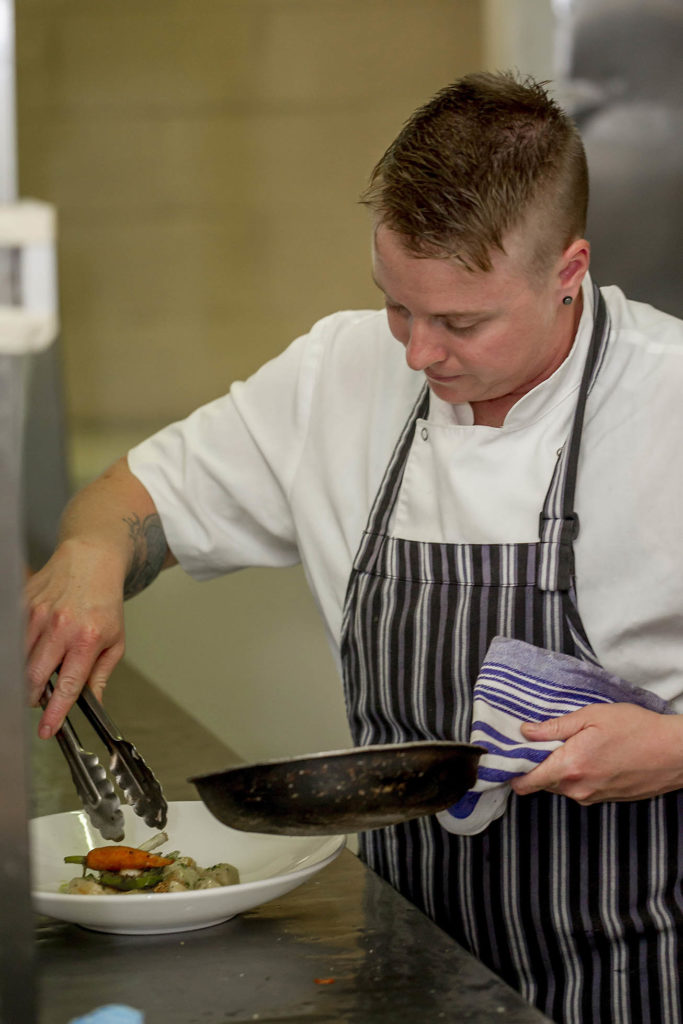 By Melissa Walsh   Photo Yanni
He's worked at Hummingbird, Red Hill, Lindenderry, Montalto, and Bistro C in Noosa to name a few places. And now this well-travelled chef has brought his talents to Mt Eliza as the head chef at Morley's Bar and Bistro.
Ashtyn Shaw is bringing his own style of cuisine to the Mt Eliza restaurant with a mix of Nordic Copenhagen style food like chutneys and pickles, and sustainable food that he learnt at Hummingbird.
"After working in Red Hill for all those years, you get to know the fresh produce," said 29 year old Ashtyn of the experience that moulded what he does now. "The farmers take you under their wing and show you how things are made. It is literally from the paddock to the plate as you go out and choose what cattle you are using so you know exactly what you are cooking. You don't find that too often so I was lucky to have that experience."
Ironically, it was leaving the peninsula at 16 that enticed Ashtyn to get into hospitality.
"I moved up to Queensland when I was 16 and needed a job so started doing six week blocks at the Hospitality Training Association (HTA). I worked in Noosa for two years and came back to the peninsula to finish my apprenticeship at Lindenderry. It was there I continued my education into fine dining as it was a chef's hat restaurant," said Ashtyn, whose top of the class marks and excellent references had opened the door to a variety of venues. "I worked at Montalto, the Garlic Kiss, and Portsea Hotel, and at each place I have learnt different skills."
When it came to starting at Morley's, Ashtyn was delighted to be able to refurbish the menu and add his own style of cuisine.
"I am lucky here that David and Toby, the owners, handed me the keys and basically said 'Off you go.' I have revamped the menu with everything I have learnt over the years, incorporating the philosophy of what it is to have a good harvest garden restaurant," said Ashtyn, who uses local meat and produce as much as possible.
Morley's Bar and Bistro has something for everyone in a relaxed beach style setting.
With a menu including Morley's Fish and Chips and burgers, to saganaki kasundi, rocket and lemon, gnocchi with charred corn, fried sage, and pumpkin puree, to seafood linguine with chilli and white wine, as well as kid's choices and a scrumptious selection of desserts, all tastes are catered for.
When Ashtyn isn't cooking (which is rare), he loves to get to the gym and do personal training.
"I was lucky enough to study nutrition and personal training seven years ago, and have done PT for clients in the last five years as well, although not so much at the moment while I am getting Morley's up and going. Although in the winter months it should get quieter, and I might only be doing 50 hours a week," he says with a laugh.
---
Morley's Bar and Bistro is at 34 Mount Eliza Way, Mount Eliza.
Phone 9787 0200