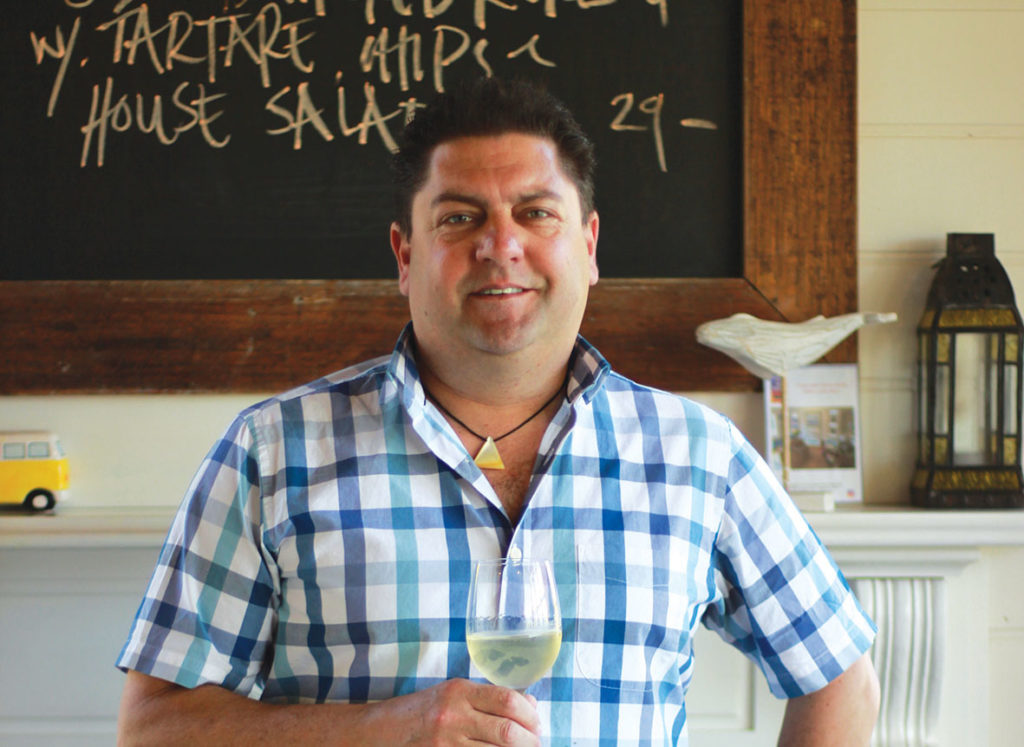 By Brodie Cowburn   Photo Cameron McCullough
When you walk into The Boathouse you know what you're in for – Exquisite dishes, a vibrant atmosphere, and a picturesque setting. If you're looking for a pleasant place to enjoy a meal and spend your time, The Boathouse is one of Frankston's premier restaurants. However, this hasn't always been the case. Over the past 10 years, the charming Frankston location has undergone a transformation that has seen it rise to one of the area's most well regarded eateries. Owner Cameron Taylor has been in the business of restaurants since he left school, and has used his experience in the industry to help steer The Boathouse back on course.
"I bought it. It was run down and I restored it. I renovated it, and re-established it in the Frankston market. It was a 'past it' restaurant, and it was a business opportunity," Cameron said.
"I am the owner, I am the manager, I am the first in charge. I've been doing this for 30 years. I'm a qualified chef, I've had many restaurants, and The Boathouse is one of the latest ones."
Cameron's three decades of experience meant the restaurant was in very safe hands. His wealth of experience with food is the result a common sense decision for The Boathouse owner once he was out of school.
"I did enjoy food, and I was at a restaurant at Shepparton, and the chef who was there did a great job and I thought 'this looks like fun, I'll give it a go'. I applied to five of the best restaurants at the time, and was offered an apprenticeship, and the rest is history."
With that experience behind him, Cameron was able to rework The Boathouse into the incredible destination it is today; a bustling hub of activity and satisfied customers. Cameron took the opportunity to completely change the restaurant with both hands, and has turned the once run down eatery into a lively hotspot for diners that has customers leaving delighted.
"It's a lovely, unique, creekside location. Lovely gardens, lovely food, lovely outlook. It's just a very nice, friendly, romantic restaurant," he said. "It's a package. It's not just the food, it's not just the staff, it's not just the building, it's not just the service, it's all of the above. It's a culmination of service, style, food, and experience."
Despite the focus on their fresh, simple, and clean menu, there is an interesting lack of a signature dish at The Boathouse. When asked about a signature dish oCameron was quick to point out that each and every item on the menu stands out in its own way.
"We offer a good range of Australian cuisine; we call it modern Australian. We pay special attention to detail with seafood, fresh fish, fresh market produce, and local supply. We don't actually have a signature dish, we've never worked on that sort of thing. What we do have are dishes that are very, very popular," he said.
The Boathouse has established itself as a benchmark in local cuisine and will be happily serving customers in Frankston for years to come.
"We're full most nights and most days, you can't be fuller than full. You don't want to get bigger, the formula works very well as it is. It would be lovely to see The Boathouse become heritage listed and stay in Frankston forever. That would be lovely."
For a man with such a wealth of knowledge and experience in the industry, Cameron says that the most fulfilling part of his job is simple.
"Pleasing customers in all ways, in all facets of hospitality. You're pleasing them with your restaurant, you décor, your staff, your food, your beverages, the experience. It's all about pleasing your customer. We want our customers to leave saying that was great," he said.
No matter the occasion, the team at The Boathouse are able to accommodate, and pride themselves in celebrating all of life's special moments with their customers.
"It's a special occasion restaurant. You get everything from first dates with the young ones to old ones as well, and you get all those special occasions in between. You get lots of birthdays, lots of wedding proposals, we have lots of wedding receptions, and engagements," said Cameron.
"It is Frankston's special destination restaurant"