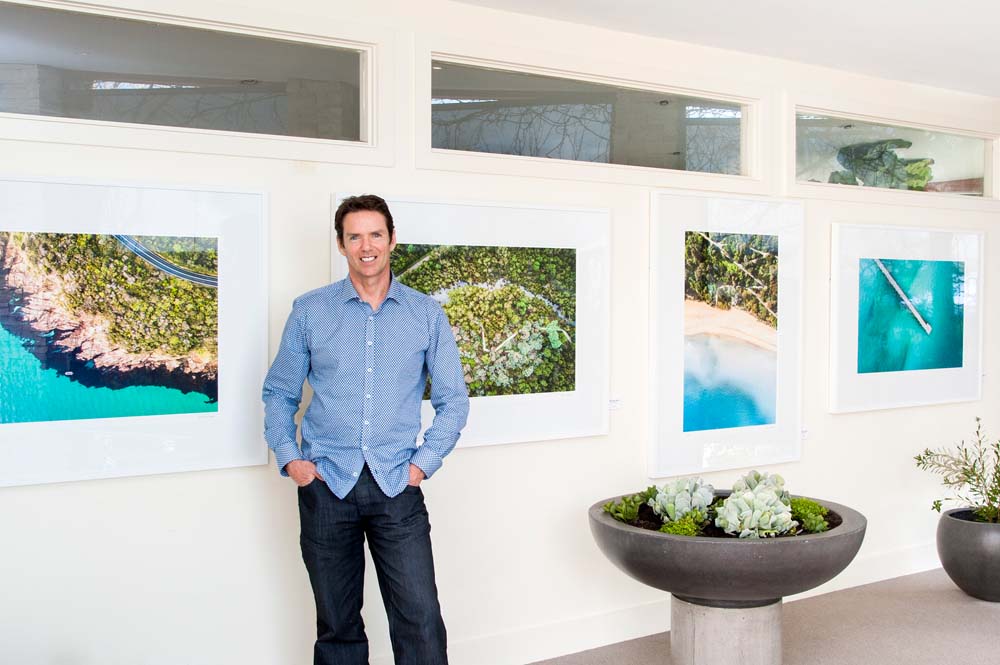 Local Mornington Peninsula photographer Brian Randall has been making inroads into the art world with his fine art photography.
Growing up on the peninsula, with the influence of artistic grandmothers, it was a natural progression for Brian to find his niche in the creative world of photography, which he has managed to make a career of for over 20 years.
"I definitely got the creative bug from my grandparents. One nana was into pottery while the other did painting," said the owner of Brian Randall Photography. "I have always felt the most confortable when expressing myself in creative ways."
Having a passion for the arts, it was easy for the photographer to learn the craft himself and, like many creative people, he is 99 per cent self-taught.
"I did a short course at college, which was on developing film in the dark room but when digital took over I took off with my photography in leaps and bounds," said Brian. "I love that medium and seeing what you are doing straight away. You spend more time behind the computer but the combination of creative and technology is the thing I enjoy most."
Always keeping up with the latest gadgets, Brian soon found an interest in aerial photography and has now delved into a new venture after purchasing a drone.
"I bought a drone four or five months ago and I love it. It is great being able to get a different point of view of the peninsula. It's like a birds eye view, and it is amazing what you can see up high," said Brian, who is creating an entire series of aerial peninsula shots for sale and exhibition. "The first shots I did with the drone were around Olivers Hill," said the self-confessed tech head. "I make sure I have the most up-to-date camera gear and now having the drone is giving me a larger scope to play with creatively."
Brian says he has taken over 1000 photos with the drone already, chasing dolphins, over the ocean and around the clifftops of the peninsula.
"I do my commercial photography with architecture, weddings and portraits but this is a chance to be more creative and I am enjoying pushing the boundaries of photography," said the photographer, who is delighted to be showcasing the Mornington Peninsula in this medium.
You can see Brian's photos on exhibition at the Eden Gardens Studio in Mt Eliza as well as Precedence in Hampton.
"I have about 65 images from areas including Seaford, Portsea, Rye, Rosebud, Martha Cove, and Mornington."
His work is also available to purchase through his website www.brianrandall.com.au
If you have a specific location in mind, Brian is also available to produce commissioned pieces of art work.
Phone 0412 072 848