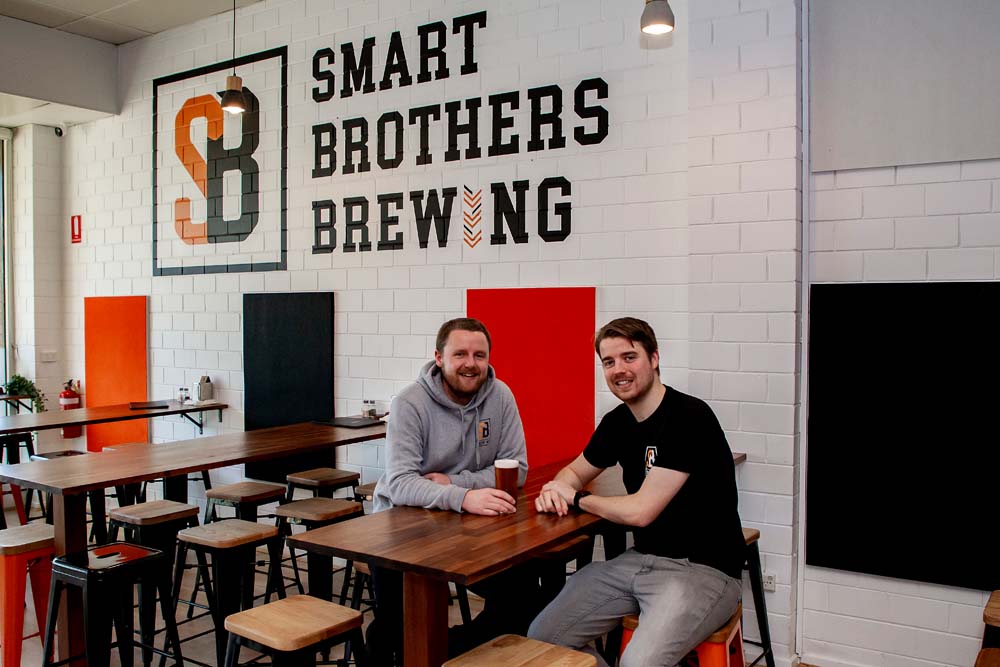 By Melissa Walsh Photos Yanni
In the middle of the Somerville shopping strip Smart Brothers Brewery beckons locals and visitors alike to come in and try thirst-quenching craft brew and delicious food, all in a relaxed atmosphere.
The brainchild of local brothers, Matt and Ben Smart, the new local brewery opened only a month ago, yet has already got a regular following.
"We are local guys who always dreamed of owning a brewery," said the brothers. "We live in Somerville and figured a brewery is just what the area needs. There are heaps on the other side of the peninsula but none on the Western Port side."
For thirty-year-old Ben, who had been brewing beer for ten years, it was great to be able to bring their craft beers to the locals.
"We decided to do it now rather than when we have a lot of financial commitments," said the brothers. "We both wanted to set up a brewery one day and found the shop on Frankston-Flinders road which we thought would be perfect for the tap room. Our brewery is set up in Somerville as well in a purpose built building."
For Ben, who is an environmental consultant three days a week and Matt, who completed his secondary teaching degree recently, the brewery is a great way to work at their passion.
"I decided to devote myself full time to the business," said 26 year old Matt. "I am rapt that we have found the right area to do it, and we are getting a brilliant response."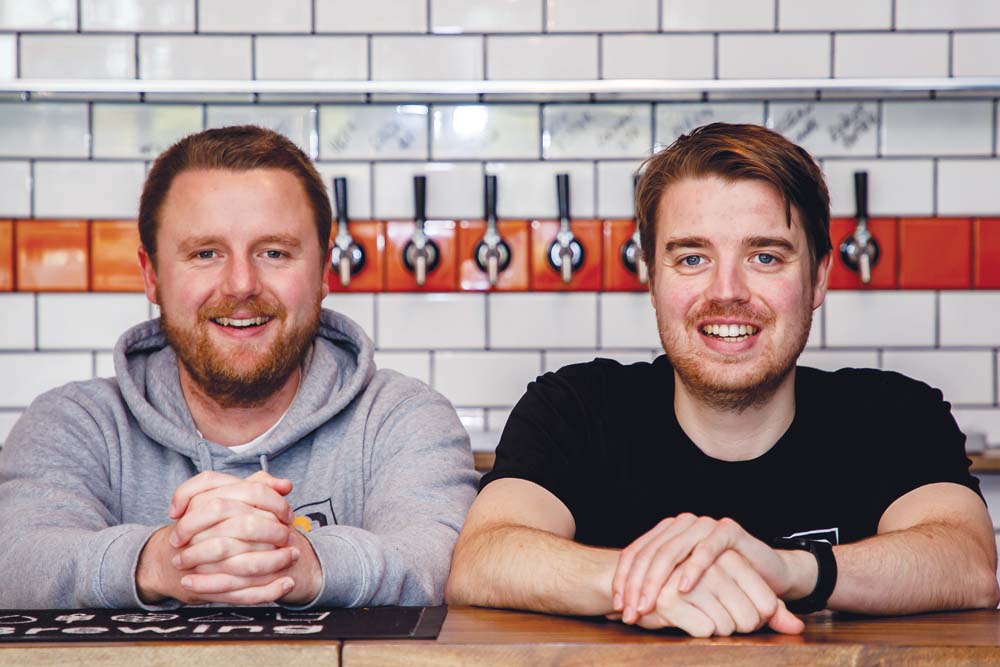 Smart Brothers Brewery has nine beers on the go at the moment, with an eclectic mix of German beers including a lager and a Hefeweizen, golden pale ale, a couple of different IPA's, and Belgian style beer.
"Our coconut IPA is probably the most unusual, delivering big fruity notes of mango, passion fruit and coconut," said Ben. "Our best bitter is our nod to a simpler time. Classic English hops deliver earthy, floral notes whilst the yeast brings fruity esters, all lying over delicious caramel malty base."
With mum, Carol, in charge, the kitchen offers a delicious tap room menu with pizzas, chips, local cheese boards, and homemade dips.
"All of our food goes with the beer perfectly and for those who would prefer a different beverage, we have local wines – red, white and bubbles – as well as some great ciders, all made on the peninsula," the boys said. "We thought it was about time Somie got a proper craft beer option, so when we were looking for the right place to set up shop, the choice was obvious. What started as a hobby quickly became an obsession which has led to our Smart Brothers Brewery, a simple vision that came together because we are doing what we love."
Smart Brothers Brewery is great for families as well, with kids more than welcome. There is a selection of games, great food and a beer or wine for mum and dad.
---
Smart Brothers Brewery
4/1071 Frankston-Flinders Road, Somerville