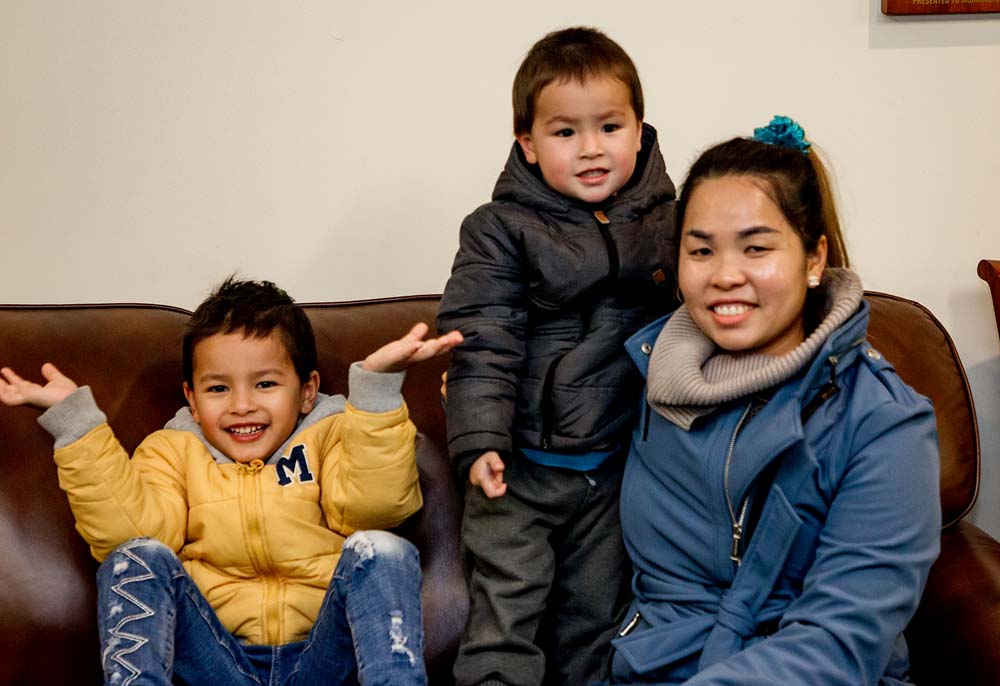 By Melissa Walsh  Photos Yanni
Since 1923 Legacy has kept a promise to help the families of our military servicemen; the widows and children left behind. It's a long time since Melbourne Legacy (Peninsula Group) was founded in 1954, with the Melbourne Legacy's peninsula group becoming autonomous 11 years later. Yet the Mornington Peninsula branch of Legacy continues to help almost 1200 widows. Peninsula Essence talks to Barry Smith, President of Mornington Peninsula Legacy, about what can be a life-changing role of helping widows, and dependants of those who have served the country.
"Legacy is a voluntary organisation supported by veterans, service men and women, and volunteers drawn from all walks of life," said, a Legatee and ex-navy man Mr. Smith. "We are dedicated to enhancing the lives and opportunities of our families through innovative and practical programs, financial assistance, advocating for entitlements, rights and benefits, and everyday help assisting with unexpected bills."
With the aim of Legacy to help people thrive through loss, Mr Smith explains that it is not just about financial assistance, but assisting families to get on with their lives.
"We do offer financial assistance but it is not the only support service," said Mr Smith from Legacy House in Mt Eliza. "While we provide financial assistance for widows where necessary, there's not a great deal of requirement for that these days, although we can assist with paying the big bills. We also ensure the children of the deceased service person are financially assisted with their education up until year 12, and then look for bursaries for tertiary study if necessary."
Mr Smith says that at times it has been the smallest things that have had the biggest impact.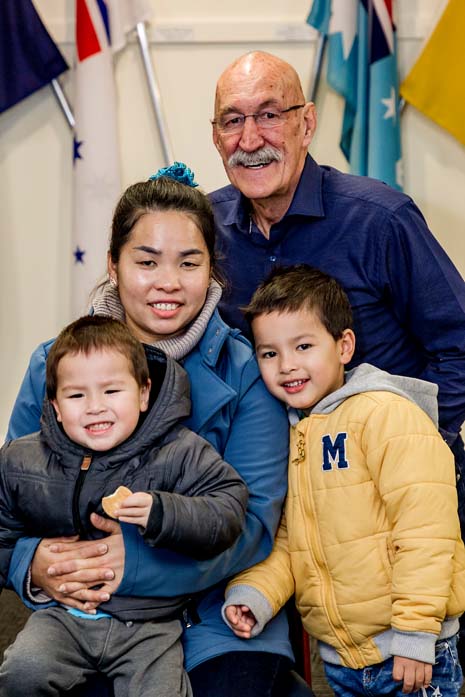 "There was a lady who had a leaking roof and called a plumber who said the roof needed $14,000 of work. We got our plumber to check out the roof and it was fixed for $14," he said. "In a big storm a couple of years back we also had a lady's roof blow off and she rang her legatee instead of the SES. It was 2am and he got out of bed, went around and put a tarp on her roof. She could not have been more grateful."
While the majority of the widows and families in need are older, Mr Smith says a young woman in her forties, Linna, is a rare exception.
"Linna's husband passed away three years ago due to cancer, and left his wife and two small children. Alexander was just born and Leonard was only one," said Mr Smith. "We have assisted Linna work out her finances, will continue to put the children through their education, and be a support service for her when necessary."
When you volunteer as a Legatee, you are allocated a number of families who become your responsibility. It doesn't need to be more than a few hours a week of service and we are looking for more volunteers," said Mr Smith. "It is incredibly rewarding and you don't have to be a former member of the services. We have assisted a lot of families across the peninsula. One of the mums we helped get through university to become a dentist. Some of our children we have taken overseas to the Kokoda track and France to learn about our history and the people who made it. The Mornington Peninsula Legacy runs from Chelsea to Sorrento and across to Western Port."
Mr Smith says that when a serviceman or woman passes away, Legacy steps up.
"Personally, this has been a most rewarding experience for the last ten years. You can be sad at a the situation but know you are helping someone change or cope with their circumstances," he said.
"As time goes on, unless we have another war, we will be out of business. Our aim is to work our way out of business. "
In the meantime, Legacy does need the community's help.
Legacy Week is Australia's iconic fundraising campaign which began in 1942. It is also known for its Badge Day and the badges offered as a token of appreciation for the donation made by the public. Legacy Week 2019 is from Sunday September 1 to Saturday September 7.
"Help our families by becoming a volunteer now or donating to the cause. You can buy a badge or make an online donation," said Mr Smith.
---
Mornington Peninsula Legacy Club Inc. 1283 Nepean Hwy, Mt. Eliza.

Phone 9708 8201