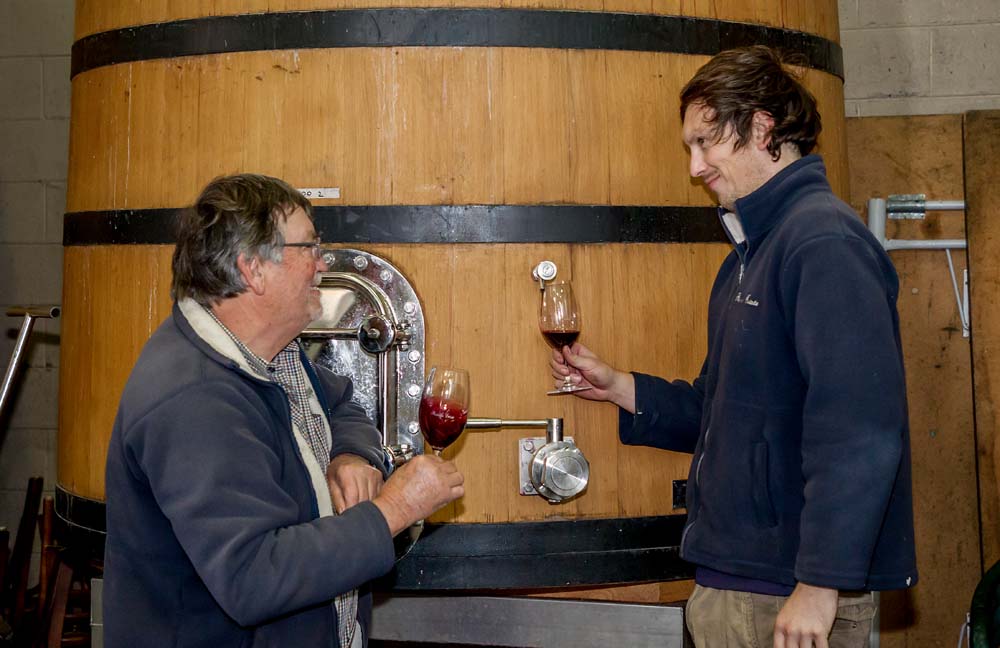 He's a school teacher with an economics degree who ended up with his first teaching post in Rosebud and has since become a local legend as the owner of Paringa Estate, one of the first wineries on the Mornington Peninsula. Peninsula Essence finds out how Lindsay McCall started out as a geography teacher and became one of the peninsula's best winemakers and viticulturists, passing on the love of wine to his son, Jamie.
"I grew up on a farm milking cows but my father said there was no future in dairy farming so I did my economics degree and became a geography teacher," said Lindsay, looking out over his vines of Paringa Estate. "I discovered wine after being introduced to it by a teaching colleague but it was a 1980 Seville Estate Shiraz that changed everything. I started to wonder if I could grow Shiraz in a cool climate, and make a similar style of wine, and the peninsula is the perfect climate."
A decade after Lindsay started teaching in Rosebud, he bought a derelict orchard in Red Hill South, cleared it, and began planting the ten acres with vines.
"I had discovered Main Ridge Estate which had just been planted, or was in the process of being established, and suddenly I thought this could be a great wine region. I wanted to be a farmer and not a school teacher so bought the property and had my heart set on planting Shiraz even though I was given the advice that it would not ripen in the cool peninsula climate. I thought I would plant it in the warmest spot and it worked well," said Lindsay who would continue teaching full time to bring in the money regularly while establishing the vineyard and making wine. "We did the picking on the weekends and stayed up a lot of nights pressing grapes in those days."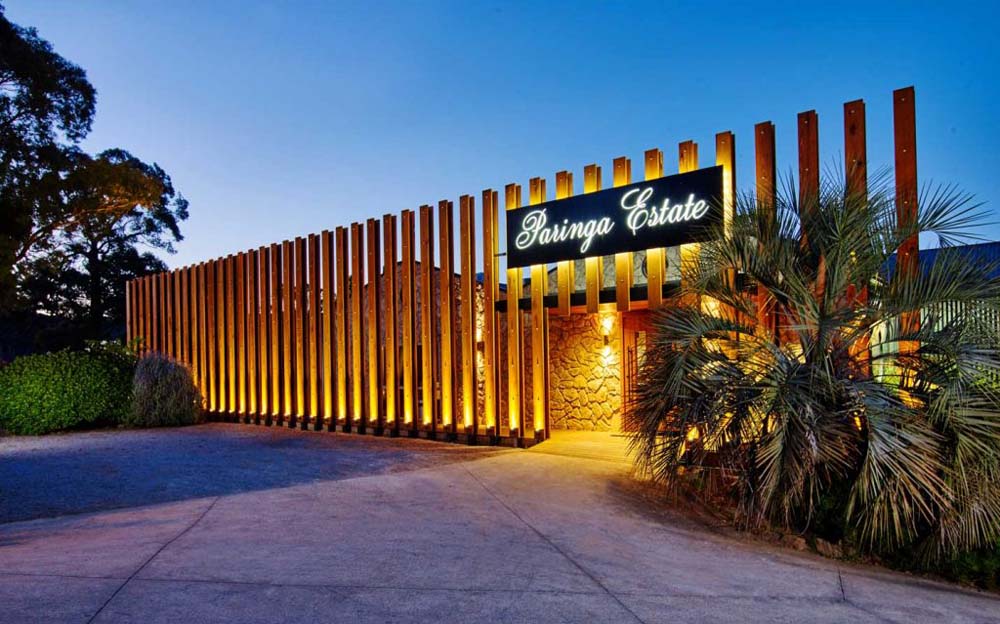 Along with Shiraz, Lindsay planted Cabernet which is now a Pinot Gris block, and eventually Chardonnay, and Pinot Noir.
"In the mid '80's, we didn't know what was going to grow well on the peninsula, so it was a bit of trial and error as well as advice from more worldly people like Nat White who thought that pinot and chardonnay would do well here," said Lindsay, who would go on to be being awarded the 2007 "Best Winery in Australia," in the 'James Halliday Wine Companion. "After that, we didn't look back and Paringa Estate has continued to go from strength to strength."
With the Mornington Peninsula becoming a popular wine destination today, Lindsay says it was great being part of the founding group of vineyards.
"When we opened the cellar door we were one of only six. Now there are over sixty cellar doors down here."
For Paringa Estate, which started as simply a place to make and sell wine, the evolution has been a natural process, with the focus always on attention to detail and the highest quality in their wine and food.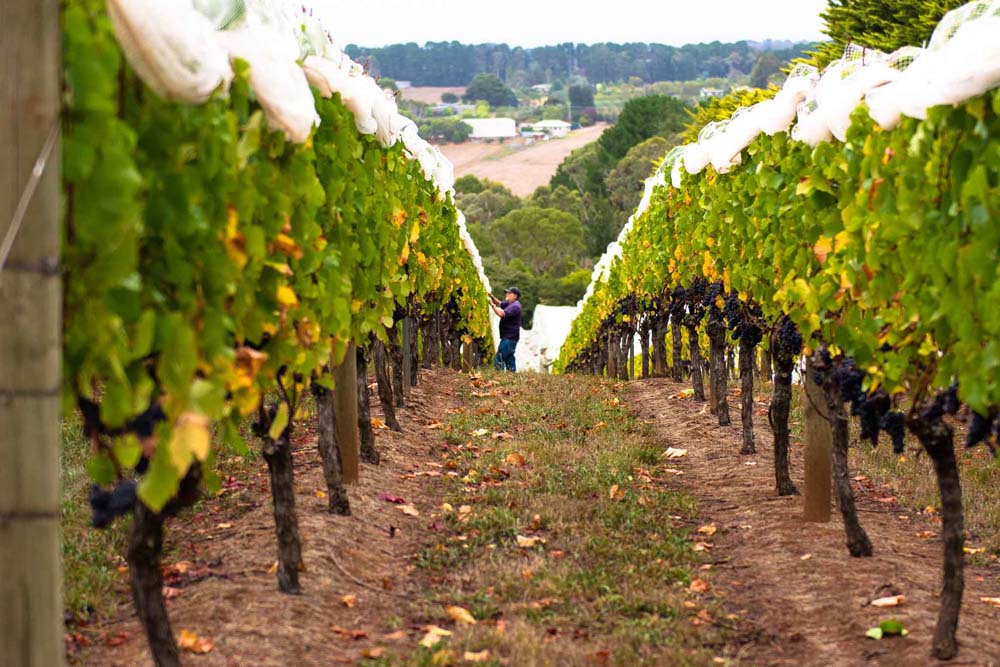 "By the late nineties our wines were winning numerous awards, and getting excellent reviews from the media, so we decided it was time for us to open a restaurant with food that would match the quality of our wines," said Lindsay, who opened The Paringa Restaurant in 1999, overlooking the undulating slopes of the home vineyard.
Lindsay's philosophy worked and, in 2013, Paringa Estate confirmed its position as one of the premier food and wine destinations in the region, when the restaurant was awarded a Chef's Hat in The Age Good Food Guide. It has achieved this every year since. It was also awarded "Best Restaurant in a Winery in Australia at the Savour awards in 2014.
These days Lindsay is joined by his son, Jamie who joined the winemaking team as assistant winemaker in 2012.
"Ahead of the 2017 vintage Jamie was put in charge of winemaking at Paringa Estate," said Lindsay, the proud dad of the estate's next generation winemaker.
Paringa Estate now has 20 hectares of vineyard growing predominately Pinot Noir and Chardonnay, but with smaller quantities of Pinot Gris and Shiraz; a small family vineyard with a big reputation.
---
Paringa Estate is at 4 Paringa Road, Red Hill South.
Phone 5989 2669