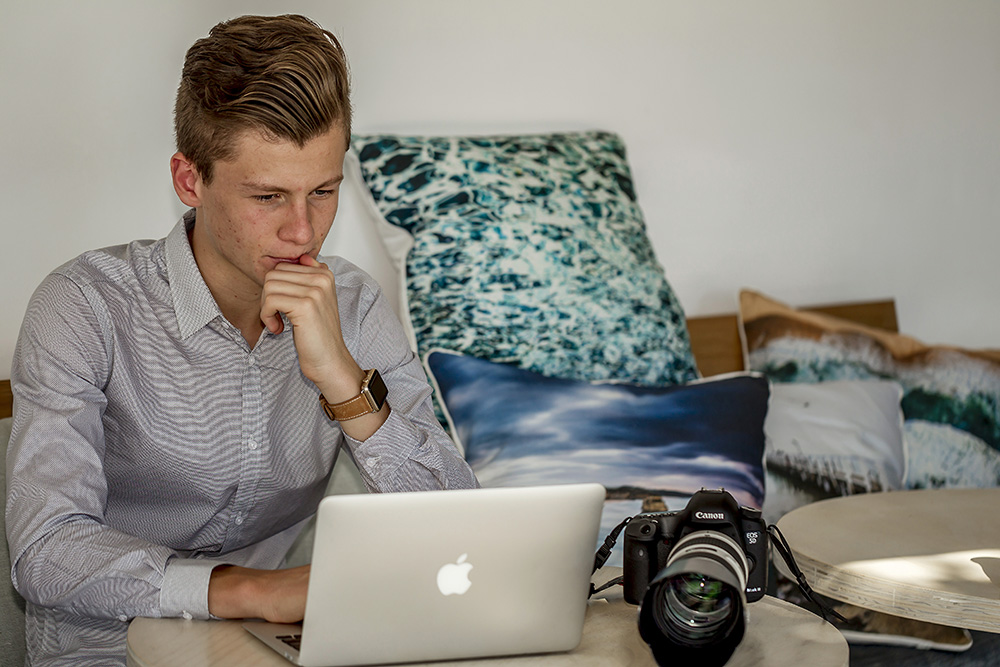 By Melissa Walsh
It's been four years since local photographer, Josh Brnjac, sold his first photograph of the Dromana Pier. He was completely self-taught, and a primary school student who simply loved taking photos. He had only just picked up his first camera 18 months before.
"I got a point and shoot digital for my 11th birthday because I just wanted a camera to take on holidays. But I soon got bored with it and borrowed my parents Canon EOS 1000P," said Josh. "I started out taking photos of the flowers in the backyard and the birds in our aviary, and everything was pretty much trial and error back then, and many hours were spent researching on the internet."
Now 15 years of age, the young artist and entrepreneur is proof that a lot can happen in four years.
This year Josh won the inaugural Peninsula Young Entrepreneur of the Year Award, and is now running his own business in Frankston.
"When I started I had about $400 invested with a camera and a lens; now I have put about $10,000 into equipment for the business," said Josh with a laugh.
"I was thrilled to receive the award and have already invested the grant back into my business," said Josh. "I have moved from home to lease an office at the Frankston Foundry co-working space to work among other thriving local business owners. Last year, the photography business was in such high demand that I enrolled in online schooling with the support of my parents as it was the only way to keep up with business commitments."
Josh says he still loves doing landscape photography but made the decision to focus on commercial aspects to grow the business.
"I now do more creative commercial, event and landscape photography services," said South African born Josh who shares his time between online schooling for year nine and over 35 hours a week capturing content behind a lens for professional clients.
"I now do a lot of commercial and event work with Sand Sculpting Australia, Gravity Zone Seaford, Faun and Finch, Smashing Sorrento Café, and have recently shot a campaign for Martini and Co," said Josh. "What I do differently is providing a business with something different compared to generic images, I take the business strategy and what they want to achieve through their images, and I develop a style according to their needs. My speciality is working out what each business needs and showing them how my images will bring them customers."
With youth on his side, Josh has been well aware of the need for online marketing and evolving his business and has always made sure he has a strong online presence even from the early days.
"I am in the process of rebranding and upgrading the website and have also become involved with videography to offer to clients as it is important to a business's online presence. A company can explain who they are in a 30 second video."
Much like his photography, Josh is self-taught in videography, taking many of the skills he has learnt and applying them to making videos.
"My main passion is still taking photos and connecting with like-minded people. I still go out and do my photography and have my solitude," said Josh, who has learnt the importance of pushing the boundaries with his art.
"I have just recently started doing aerial photography which was a huge step for me as I have a fear of heights. I decided I needed to keep pushing myself and that 2017 is the year I am getting rid of anything I am scared of so I chartered a flight in February and took photos of the peninsula from the back beaches to Frankston pier," said Josh, who leant out the window to take his images. "Before I knew it, I barely noticed the height and even got used to the plane swaying around with the wind."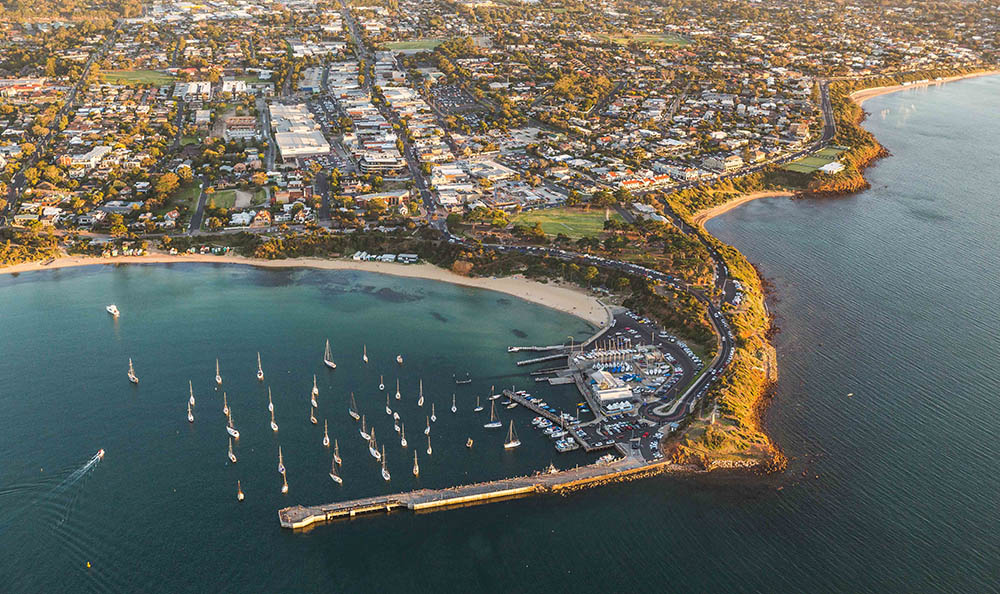 For Josh taking the aerial photos was another way to show off the marvellous beauty of the Mornington Peninsula.
"I noticed that there hadn't been a lot done locally so decided to show the peninsula from a different perspective and incorporate it into my coastal exhibition at The Cube gallery," said Josh, who will be hosting a solo exhibition of his work at The Cube Gallery from June 8 till July 5. "The coastal exhibition project is to promote the local beauty that surrounds us, using a variety of materials, including my cushion range, and traditional mediums like canvas and framed prints, glass and wall murals."
As a young man, it hasn't been all smooth sailing and Josh has had to face some obstacles during his first business endeavour.
"Many people assume because of my age I am inexperienced or I charge painfully low rates, but this is something that I advocate strongly against. I've learnt to value my work and skillset. I've been very lucky so far to garner interest and respect for my work from family, friends and importantly clients."
Josh now finds himself booked out weeks in advance, and is determined to continue pushing boundaries and inspiring others to be their best.
---
Coast to Coast – Through the Eyes of the Young is at the Cube Gallery in the Frankston Arts centre, from June 8 until July 5.