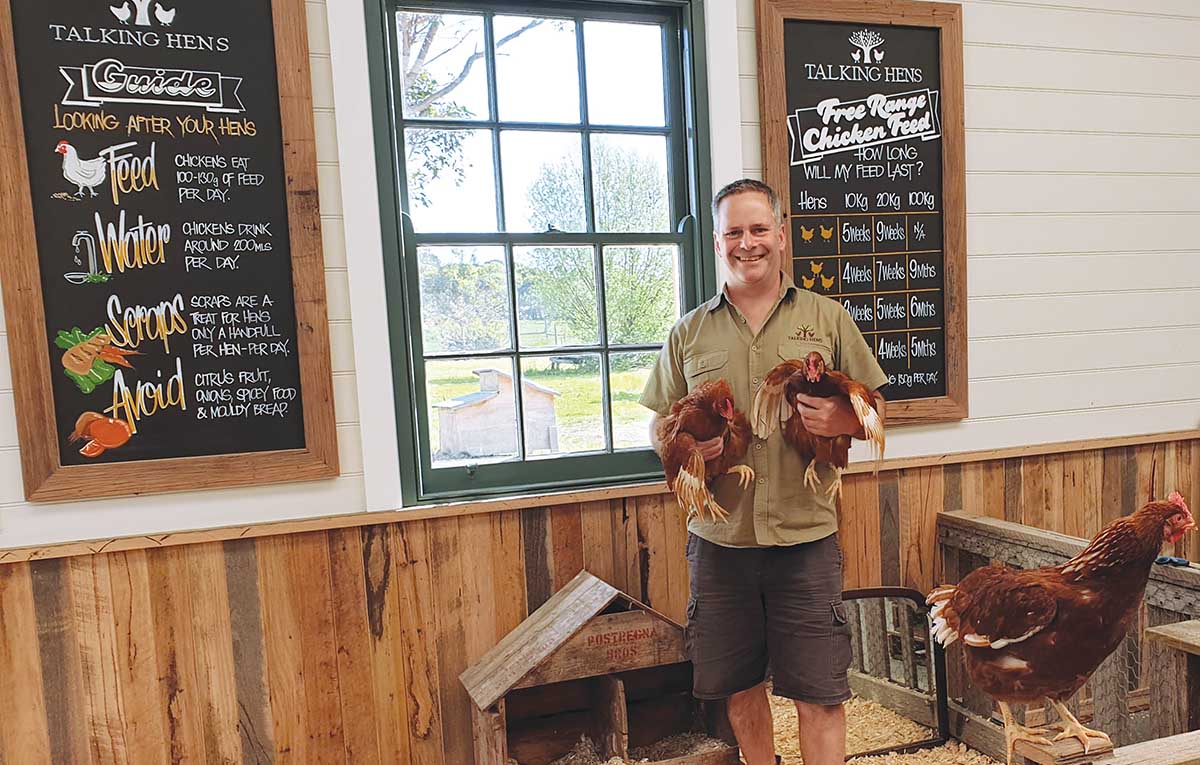 Talking Hens is a family business based in Merricks on the Mornington Peninsula that sells entertaining, fun and friendly laying hens. It all started back in 2012 when we started a free-range egg farm business in Keysborough, on the outskirts of Melbourne. We began selling free range eggs at farmer's markets and to local customers. As we grew we started selling backyard hens along with my dad's special chicken feed recipe.
We (Giuliana and Jason), learned a lot in our five years of free-range egg farming but chose to move away from the constant demands of the egg business. We had always enjoyed our customers, however the long hours on the farm were tiring, so we decided to focus exclusively on backyard hens.
We stuck to the breed we knew, the hy-line brown, which are fantastic laying hens but also the breed which is ideal for urban backyards. Not only were the hen's great layers but also very good with children and other pets.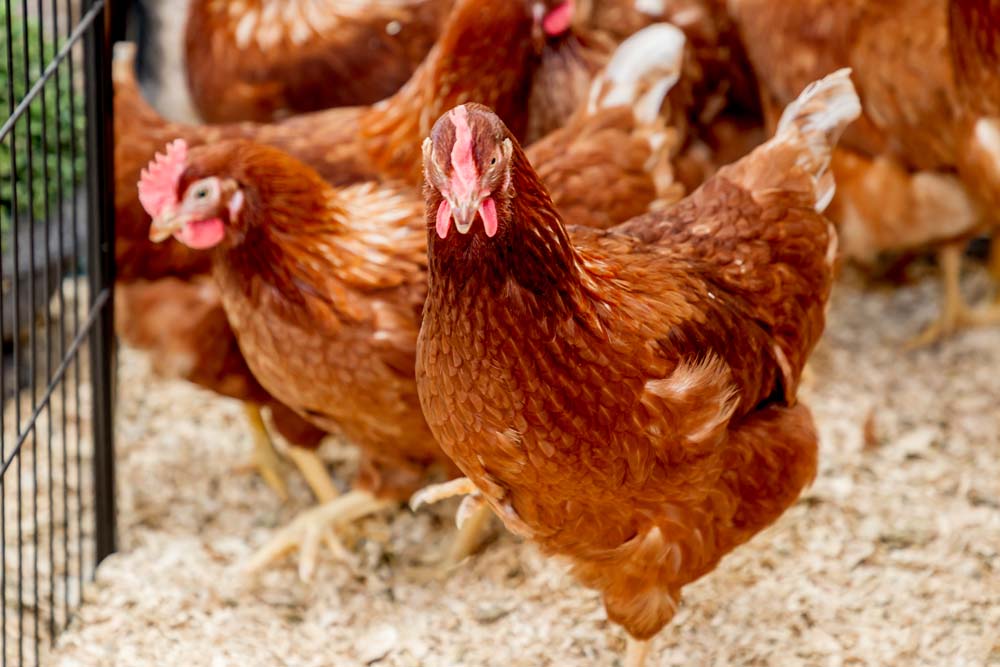 We have now collected hundreds of very entertaining stories about what the hens have done and how much they are loved by their owners. Of course, with the Australian Heart Foundation now proclaiming that us Aussies can eat as many eggs as we want to, it's never been a better time to own your own backyard hens.
The lessons that we have learned from our egg farming experience and our customers has been invaluable in providing the best advice and support we can to our customers. We have added a complete range of products to make owning backyard chickens a breeze and a pleasure that the whole family can enjoy.
Open every Friday, Saturday, Sunday and Monday at our Merricks farm, you are always welcome to visit or drop us a line with a question. With so much to do in the area, our customers often combine activities then head for home with their new flock of hens at the end of the day.
---
Visit us at www.TalkingHens.com.au
Phone: 0406 691 231
Our farm: 3590 Frankston-Flinders Road, Merricks
OPEN Friday, Saturday, Sunday & Monday 10am – 4pm