By Erica Louise  Photos Supplied
Raised in the UK, Carl Cox rose to mainstage stardom in the early 90s as a mobile DJ playing vinyl electronica to the masses. Known as one of the pioneers of Britain's house music scene and one of the world's biggest names in techno, Carl Cox moved to Frankston 15 years ago. Carl's career as a DJ spans three decades, although his early musical memories are from his childhood. His parents moved from Barbados to the UK to live and work in the 1960s and Carl was born in Manchester in 1962.
"I come from a musical family. In Barbados, they have a three-month long festival called the Crop Over. This celebrates the end of the sugar cane season with parties and music," says Carl.
Carl was exposed to music from an early age, with his father playing records and hosting parties for his friends.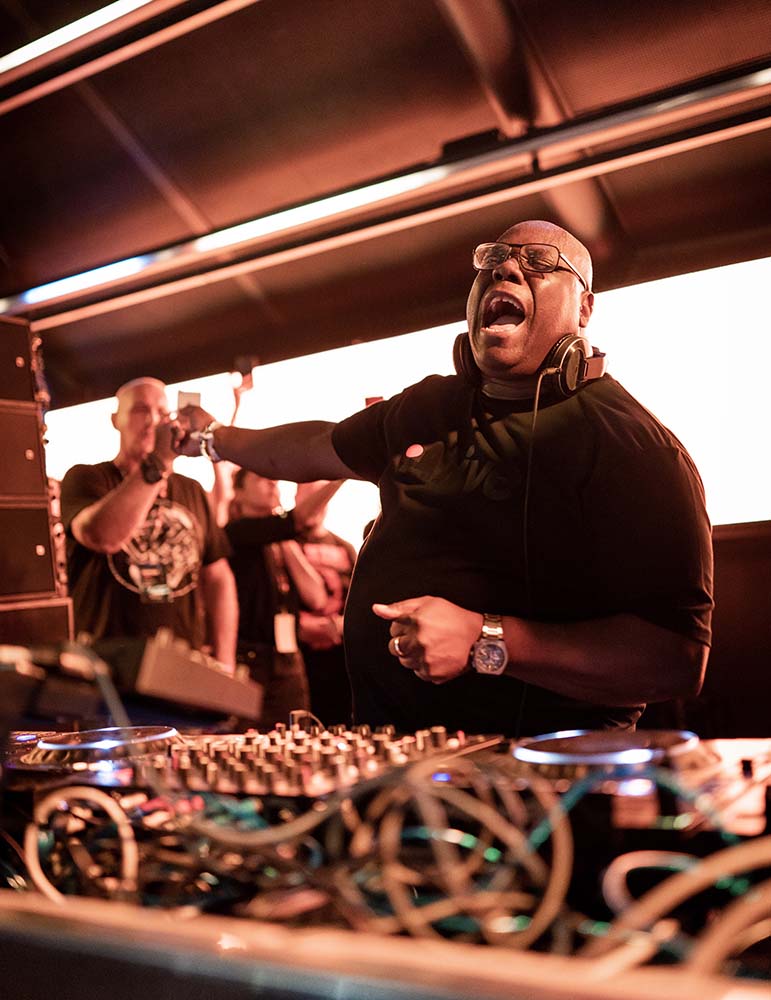 "I was actually a DJ from around eight years old in houses for my mum and dads family and friends. So, I was kind of bitten by the bug early on."
Carl describes himself as humble man, who came from a working-class family. He grew up riding push bikes, playing football and soon developed a love for motorcars and motorbikes.
With both music and motorsports driving his passions, Carl began as a DJ at his school's discos, at birthday parties and at weddings. In the 70's and 80s he played funk, soul and jazz in public venues while also working as a scaffolder. In 1984, he hit a crossroad and had to decide whether to continue in the building industry or pursue a career as a DJ.
"I really enjoyed playing music for people, so I dropped scaffolding to DJ. At the time, there was no career as a DJ. You had to make it for yourself, but I was helped by the Prince's Trust," he says.
The Prince's Trust is a charity founded in 1976 by Prince Charles to support young British people starting out in business. Acceptance meant that, at eighteen, Carl attended business school for thirteen weeks and became a self-employed full-time DJ.
Carl was an early proponent of house and techno: "I've always been into the future of everything. The future of cars. The future of music. I grew up with every single track I bought being made by a band or an orchestra. Once disco music arrived on the scene and I heard electronica music being made by musicians such as Spandau Ballet, Kraftwerk and Human League,  I thought "wow" this is something different. I was completely into it straight away.
The sounds were so new and made by machines."
Carl was influenced by the innovative new house music sounds coming out of Detroit, Chicago and New York in the early 80's. He was one of the first DJs to play these tracks in the UK.
"The first electronic track I bought was Chip E – Time to Jack and that was it for me. As soon as I heard that record and anything that sounded like that I would buy it. I built up my collection and became known as the person playing this genre."
By jumping on board the night train to house music during the 80's, Carl quickly climbed the ranks of DJ notoriety. His commercial success as an international DJ and music producer has seen him spin the wheels of steel in every corner of the globe, become a regular on BBC Radio 1's Essential Mix and a resident DJ for sixteen years at the legendary former dance club Space on the party island of Ibiza.
After travelling through Europe with his electronic tunes he was invited to countries all over the world, including Australia.
Carl was playing a lot of music the Australian DJ's didn't have, so it was an exciting time for those in the industry.
Carl has been playing house and techno for thirty years and has travelled widely. His first love is Ibiza, where he has been playing his music every summer since 1984. His second is Australia.
"Every time I'd travel to Australia, I'd always feel comfortable being in Melbourne. But I didn't really travel outside of St Kilda or the heart of the city and I thought there must be more to life here."
DJ friends Eric Powell and John Course introduced him to their homes on the Mornington Peninsula, which would influence Carl's decision to make a semi-permanent move to Australia.
"One day we hit Beach Road and travelled down over Olivers Hill to Mount Martha, Mornington and Arthurs Seat and I thought 'wow look at this'. I'd been coming to Melbourne for years and never knew about it."
Fast-forward fifteen years and Carl calls the Mornington Peninsula 'home' during the summer months. He has been spinning tunes up and down the globe spending April to September in the UK and Ibiza, returning to the Peninsula from September to March.
Fully embracing life on the Peninsula, Carl Cox and friend Eric Powell started their Mobile Disco gigs in Dromana in 2005.
It started after the two friends toured wineries, sampling food and wine. After chatting to the owners of the Stillwater Restaurant at the Crittenden Estate, they came up with the idea to play a relaxed soul and funk session on a Sunday afternoon. The Mobile Disco concept was born with around 150 people in attendance at their first gig. The popularity of Eric and Carl's Mobile Disco events quickly outgrew Stillwater at Crittenden, which would often sell out within weeks.
The Mobile Disco also travelled to Melbourne with over 10,000 people in attendance at their Myer Music Bowl event. Since then, Eric and Carl have been playing their favourite disco, funk and soul blends all over Australia, New Zealand and Bali.
In 2020, Carl and Eric's Mobile Disco returned to the Mornington Peninsula, where the two DJ's played their favourite tunes at The Briars.
Carl is known as the "Oh Yes, Oh Yes!" man on the club scene. His famous phrase originated in Ibiza almost twenty years ago. "Most DJs don't connect with the people in the audience and I didn't want to be part of that. At Space in Ibiza, I would jump on the microphone and speak to the crowd. During one set in 2001, I said "Oh Yes, Oh Yes!" and the crowd went wild so it became a signature phrase and something people wanted to hear whenever I played."
What's next for Carl? Motorsports and drag racing will be part of his circuit alongside his new musical journey. Cars will be Carl's priority in the years to come, although his love for music will never fade and his gigs on the Mornington Peninsula are set to continue. Oh Yes, Oh Yes!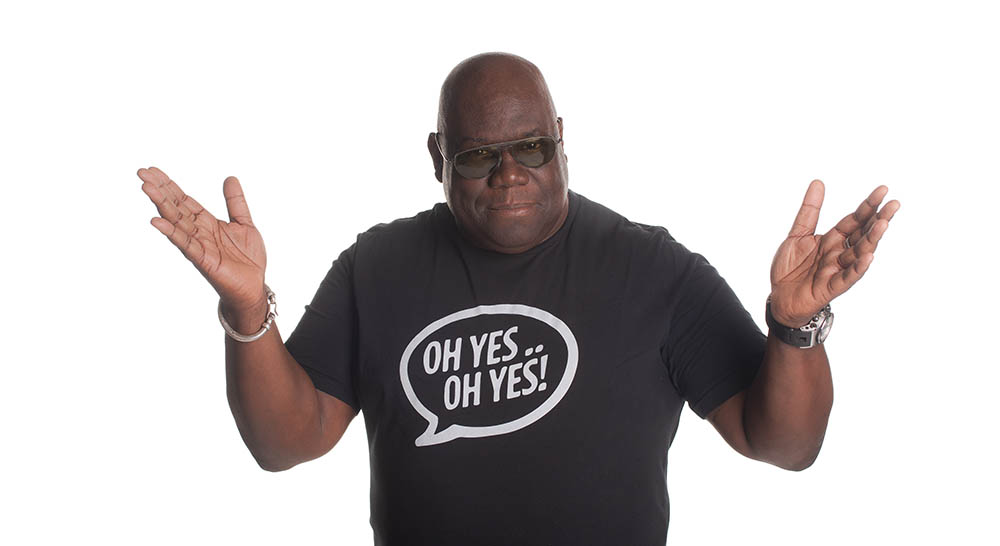 ---
Follow Carl Cox's journey on carlcox.com and visit his online store carlcoxmerchandise.com