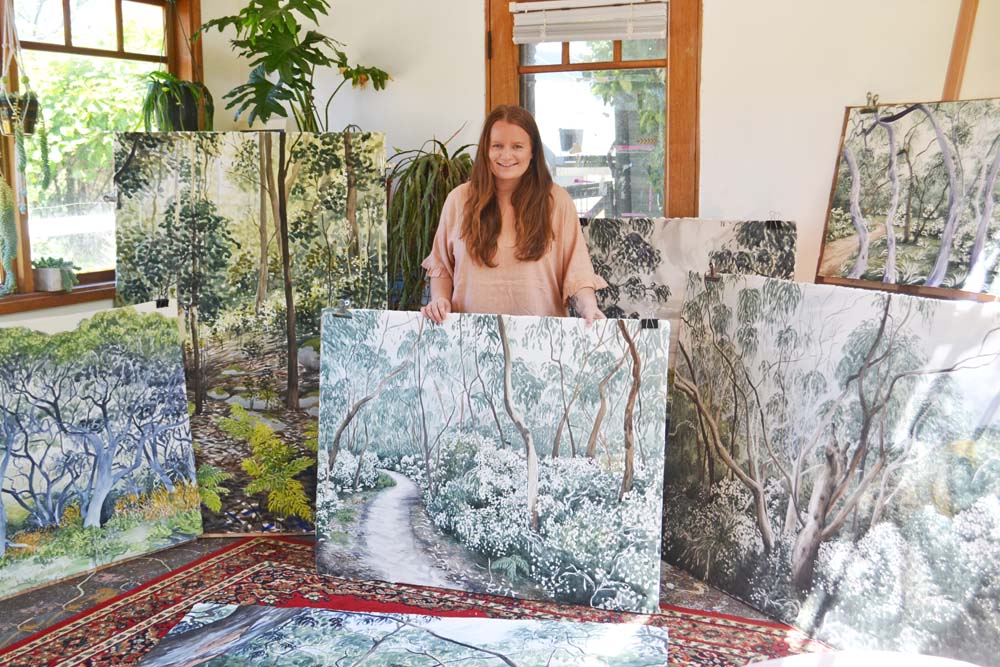 The Overwintering Project: Westernport, is a long-term environmental art project that unites artists around Australia to raise awareness for our most endangered group of birds, migratory shorebirds, and their habitat, coming to Mornington Peninsula Regional Gallery, 6 March – 23 May.
The Overwintering Project: Westernport focuses on Westernport as an internationally significant migratory shorebird habitat.
The exhibition features 16 artists who have produced new work in a variety of media inspired by the local Westernport environment. These will be shown in conjunction with the Overwintering Project Print Portfolio, a growing collection of 300+ original prints made by artists from Australia and New Zealand in response to the unique nature of their local migratory shorebird habitat.
Exhibition curator Kate Gorringe-Smith's work is print-based; Eastern Curlew, Westernport Icon is a homage to the complex Westernport environment and to the Eastern Curlew, our most endangered migratory shorebird, that makes its home here. Featured artists include: Alexis Beckett, Andrej Kocis, Beverley Meldrum, Byron Scullin Heather Hesterman, Cathryn Vasseleu, Dominic White, Hank Tyler, Helen Kocis Edwards, Jan Parker, Kate Gorringe-Smith, Khue Nguyen, Lindy Yeates, Liz Walker, Magda Miranda, Rea Dennis, Simeon Lisovski and the artists of the Overwintering Project Print Portfolio.
Kate said: "I began to use migratory shorebirds in my work for my first solo show in 2010, in particular the Bar-tailed Godwit. These birds travel annually from Australia, where they avoid the harsh northern winter, to Siberia, where they breed. Ever restless, they never settle – neither destination is their true home. These tiny birds can fly for eight days straight without stopping to rest or eat; they can navigate an entire ocean without any landmarks; they can fly in their lifetime further than from the earth to the moon, and they link the 23 countries of the East Asian Australasian Flyway with their journeys. Since my first shorebird and migration inspired solo exhibition in 2010, I have continued to work with migratory shorebirds as my major theme, they fascinate me and I find them endlessly beautiful."
The intention of the exhibition is to engage people with a local environment they may already know and love, sparking recognition and wonder for this unique place that we share with such amazing creatures. The Overwintering Project: Westernport also celebrates the 50th anniversary of the Ramsar Convention on Wetlands, is part of the 2021 Art+Climate=Change Festival, and is dedicated to the memory of Dr Clive Minton OAM, father of Australian shorebird research. The Overwintering Project: Westernport is supported by the Victorian Government through Creative Victoria, by the VWSG, BirdLife Australia and the UNESCO Western Port Biosphere Reserve.
Lauren Guymer – Among The Trees
Also showing at Mornington Peninsula Regional Gallery is Among The Trees, a collection of new watercolour paintings inspired by Lauren Guymer's encounters in the Australian landscape. Formed by her deep appreciation and connection to nature, these works are a visual representation of her experiences and the places she visits. Located just beyond her backyard on the Mornington Peninsula, the majority of these paintings depict the surrounding bushland, from trails winding through the native scrub to woodland along the coast.
Spending endless hours observing and traversing among the trees, she intuitively explores the beauty, freedom, and refuge that nature provides. Using immense layers of detail, colour, and light, Guymer builds her peaceful places from memory.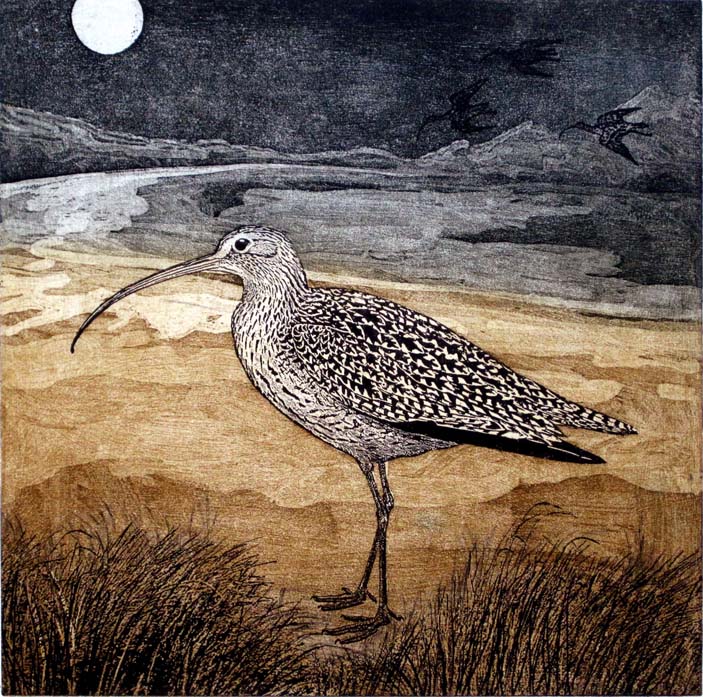 Embracing the fluidity and immediacy of watercolour, she paints large gestural movements across the paper before meticulously placing each mark into the landscape one brushstroke at a time.
Lauren Guymer is an Australian visual artist who primarily creates landscape drawings and paintings on paper. From the native bushland to places further afield, she is inspired by the natural world that surrounds her. Her process includes travelling, observing, and collecting inspiration from places, resulting in works that respond to her experiences and connection to the land. The native bushland and coastal scenery near her home has been a large influence in her work and is revisited often.
Currently, Lauren lives and works in Melbourne. Her work has been selected for awards and prize shows including the 2020 and 2019 SBS Landscape prize, 2019 Lloyd Rees Memorial Youth Art Award, the 2018 Collins Place Summer Salon Prize, and the 'Best in show – other Medium' prize at Art Red Hill in 2017. Alongside these achievements, she has held two solo exhibitions at Outré Gallery and Off The Kerb Gallery in Melbourne, and has participated in multiple artist residencies in Australia and abroad.
---
Mornington Peninsula Regional Gallery
Civic Reserve, Dunns Road, Mornington
Tuesday–Sunday, 11am–4pm
More information: 5950 1580 or
mprg.mornpen.vic.gov.au