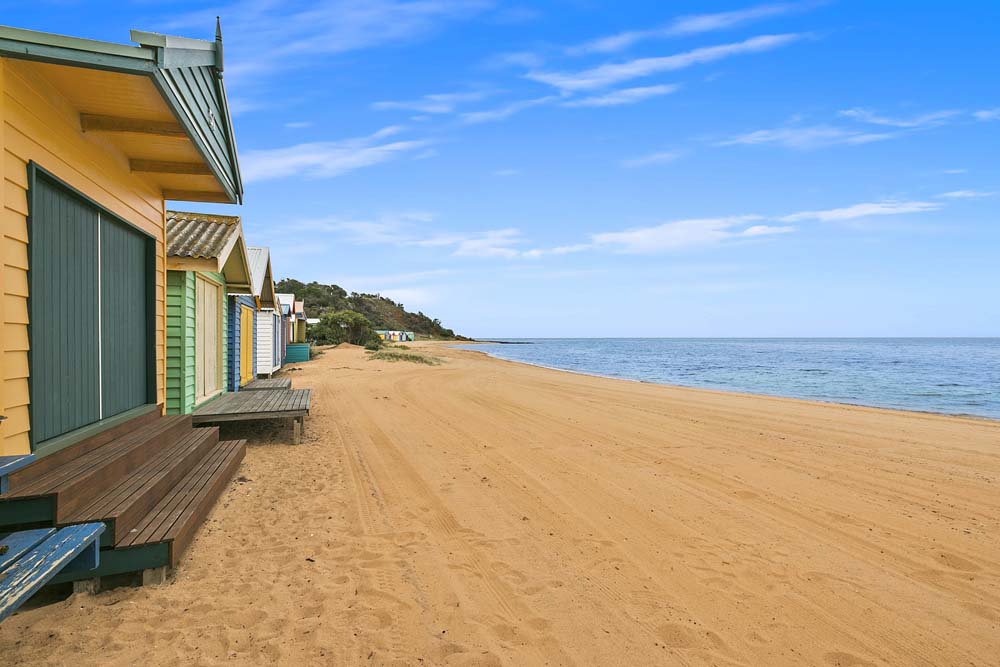 With the promise of warmer days on the horizon and the sun, sand and surf beckoning, the hot property in real estate becomes the beach box. With the bright and colourful beach boxes lining the foreshore, and a history that dates back to the mid 1800's, beach boxes have transitioned to a designer look which is far from the boat and storage shed in days gone by. Luckily, the Mornington Peninsula is home to more beach boxes than most places in Victoria. So just where do you buy these iconic Aussie bathing boxes and how much are you willing to pay?
These fabulous beach boxes that were originally built as change rooms or to store small boats are in high demand with owners transforming them to designer status with built-in bars, lounge areas and absolute beach front location with uninterrupted views.
A Mt Eliza designer beach box with a private and secluded bar is currently on the market for $150,000.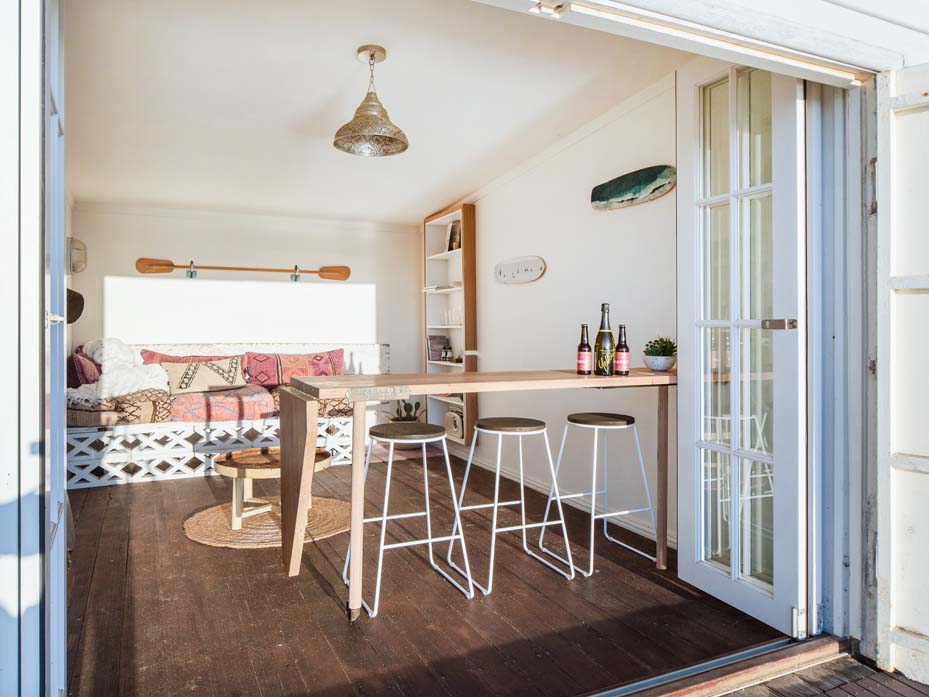 Eview Group, Mt Eliza sales agent, Jonathan Rivett said this is the opportunity to secure a beach box in a surprisingly secluded location, being only one of four.
"This is one of only a small number of beach boxes in a lovely quiet stretch of beach which can be enjoyed at any time of year. The beach box is behind pop art shutters, and is fully lined and fitted out for luxury. It has bi-fold doors, sealed timber floors, and a rotating and extendable bar, lounge room, Moroccan metal pendant lighting and a shelving unit," said Mr Rivett. "There is even a front deck, and storage space which is lockable."
Over on Ranelagh Beach, Hocking Stuart Mt Eliza are also offering a rare opportunity to be part of the millionaire's lifestyle with an immaculate designer beach box on one of Mt Eliza's most picturesque and idyllic beaches.
Sales agent, Craig Chapman, says this Ranelagh Beach property is a great way to enjoy the best in beachside lifestyle without the hefty price tag.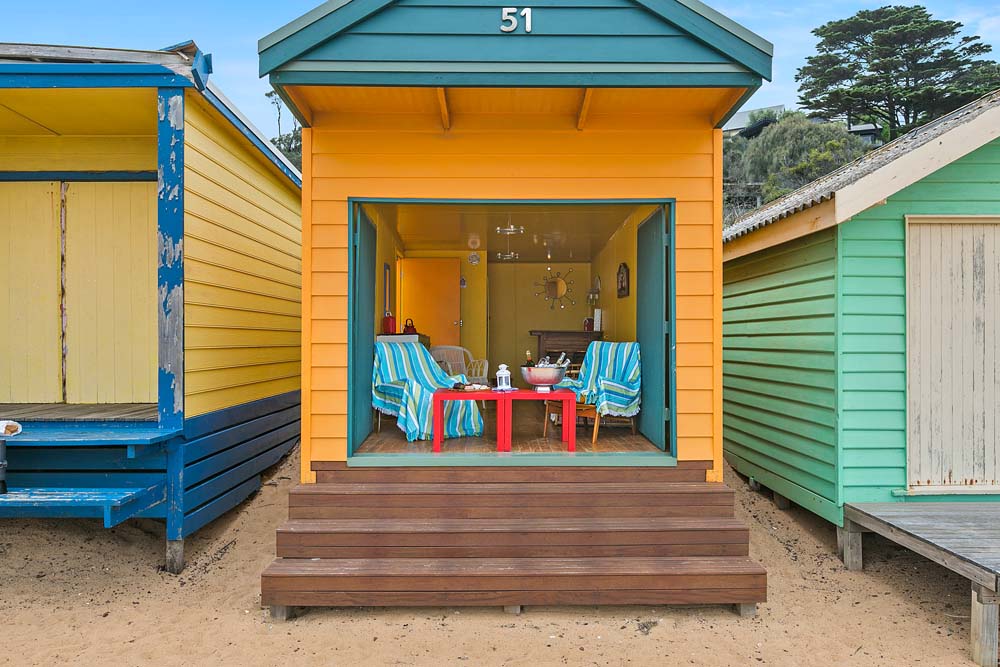 "This beach box is meticulously maintained and furnished, and all you need to do is sit back and relax and enjoy your new slice of beachfront paradise. With Ranelagh Club a short stroll away and Mt Eliza Village a few minutes by car, your new lifestyle starts here," said Mr Chapman.
The Ranelagh beach box is brightly painted with sundrenched yellow walls, has timber style flooring, and metal pendant lighting, a lovely retro sideboard and mirrors, as well as a fabulous timber bar, with a price range of $155,000 – $170,000.
Prentice Real Estate recently sold a Rosebud boat shed which was on the market for $118,000. It is a great buy for the Rosebud foreshore property that provides the ideal place to relax with the family.
With beach boxes originally built to protect women's modesty in the late nineteenth century, the transformation to designer living is dramatic in these delightful bright structures that are, technically, no more than a shed.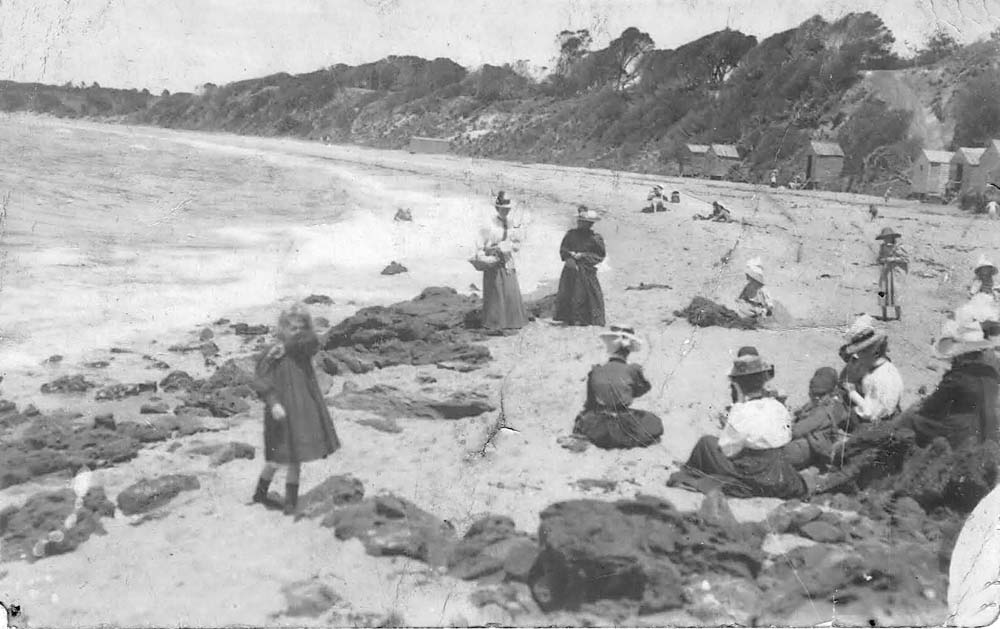 With no mains water or electricity, the waterfront properties are fast becoming in high demand with sights turning to creating a more luxurious place for beachside relaxation.
A Shelley Beach foreshore beach box holds the record for highest sale price at $615,000. The beach box in Portsea sold at auction in November, 2015 for the price of a suburban family home.
Whether you spend over half a million dollars or just shy of $120,000, it seems that designer beach boxes could be the way of the future. Next time you stroll past the row of brightly coloured bathing boxes, you are not just walking past history but looking at a growing real estate industry.