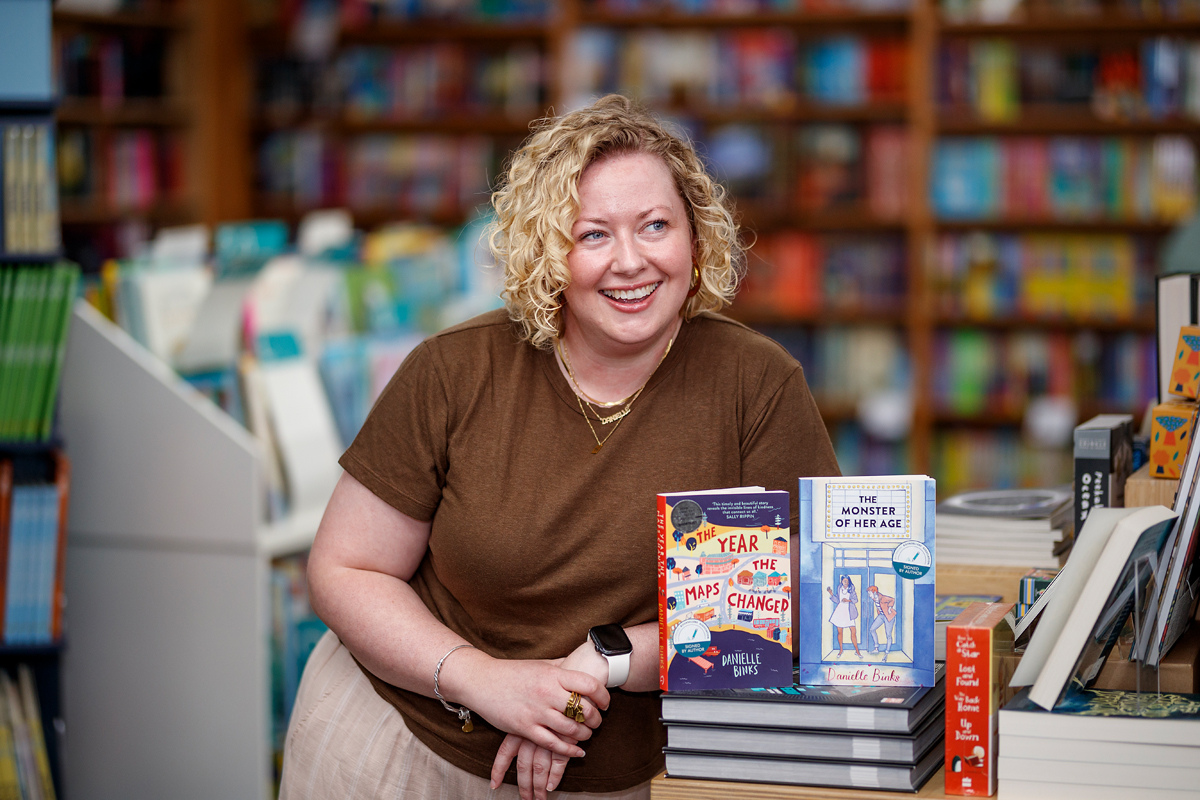 By Andrea Louise Thomas Photos Yanni
Peninsula author and literary agent, Danielle Binks, hopes to change the landscape of Australian literature, not just as a writer, but as an agent too. "A literary agent is a curator of stories. I read the tea leaves of the market," she says. This puts her in a unique position to seek out and lift up diverse and underrepresented voices in the market, something she is very passionate about.
Danielle was a shy bookish child, but she found her voice in high school at Toorak College. She wrote her first piece of fiction for a school short story competition and was surprised to win. At 23, she was runner up in the prestigious John Marsden Short Story Prize. Danielle was thrilled when Marsden, one of her literary idols, told her how close she was to winning and encouraged her to keep going.
Her Mum and Grandma always pushed her to be a writer, but Danielle bucked their advice opting instead to get a 'real job' as a journalist. She went to Monash University for a Bachelor's Degree in Communications/Journalism. It was evident from the outset, this wasn't her forte. Her teachers criticized her writing as 'purple prose'. "Journalism wasn't for me, but I learned the valuable art of editing from studying journalism," she says.
In her last year at Monash, Danielle didn't do placement with a magazine or newspaper, she went to publisher, Black Dog Books where she discovered the people behind books – editors, authors and publishers. They suggested RMIT's Professional Writing and Editing course. She was surprised to get in because she only had her fan fiction writing to show them. RMIT's program helped her find her writing voice. Now she teaches there helping others to find theirs.
Outside of writing, Danielle's passion is promoting literary diversity. It's how her writing got seriously noticed. While writing her blog, ALPHAreader – my solo book, she started to notice how white washed young adult fiction was. Literary fiction magazine, Kill Your Darlings, read her blog and asked Danielle to write opinion pieces for them. Her first piece was about the absence of indigenous voices in Australian young adult fiction.
Meanwhile, literary agent, Jacinta di Mase had been following Danielle on Twitter. She ran into her at Melbourne's Wheeler Centre for Books and Ideas and told Danielle if she wanted to change the landscape of Australian literature, she should join her agency and become a literary agent. She's been an agent since 2016.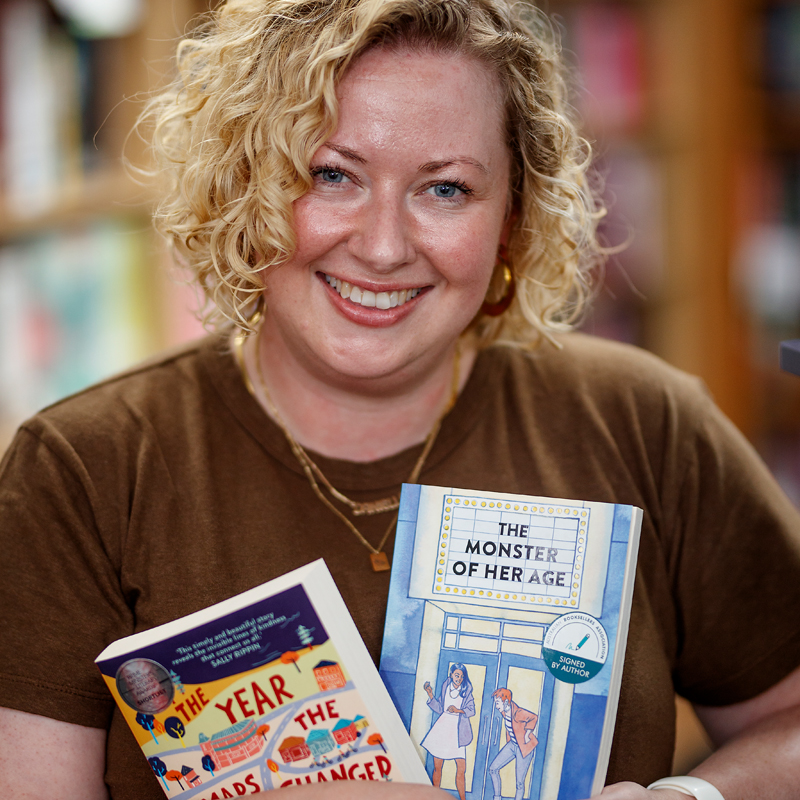 "Literary agents are the conduit between creatives and publishers. We are the quality check for publishers. We make sure that what we are bringing to the publishing house is worth their time. The agent is also the person in the writer's corner to take care of the contracts and royalties – the money side of it," she says.
Australian publishing is slowly changing. Readers want to see themselves represented in the stories they read. Danielle would like to see more disabled writers coming forward. She represents Carly Findlay who wrote the eye opening, Growing Up Disabled in Australia. Writers with autism like Kay Kerr and Anna Whateley are giving voice to neurodivergence. Inclusion and breaking down stereotypes are issues Danielle is conscious of in her own writing.
The Year the Maps Changed, Danielle's best-selling debut middle grade novel, looks at the plight of asylum seekers in Australia. In 1999, during Operation Safe Haven, 400 of the 6000 incoming Kosovar-Albanian refugees came to stay at Point Nepean's Quarantine Station. Practically in her own backyard, Danielle felt she had to tell their story. Themes of change, kindness, compassion, family tensions and acceptance thread the narrative.
Her second book, award-winning, The Monster of Her Age is young adult fiction. It developed from her passion for old movies, Hobart and alternate history stories with a hat tip to her love of horror movies. It's a coming of age tale of fraught family tensions with themes of love, loss, forgiveness and bravery.
Danielle plans to set her next middle grade fiction book on the Mornington Peninsula. "Writing for kids is where I'm most alive. I'm very proud that The Year the Maps Changed is being studied in schools. Middle grade is where I feel I can have the most impact," she says.
To be a greater writer, Danielle feels it's important to be a great reader. "Everything I've read has taught me something. Romance teaches plot, crime teaches pacing, poetry teaches economy in language. I tell students, put your phone away and read a page of poetry before bed every night. It will change the way you write and speak," she says.
"I find value in all I do. Yes, I'd love for my work as an author to live on, but if I can change the landscape of Australian literature, particularly for kids, that has huge meaning to me. I'd like to leave the world a little better off. I truly believe that art changes people and people change the world," Danielle says.