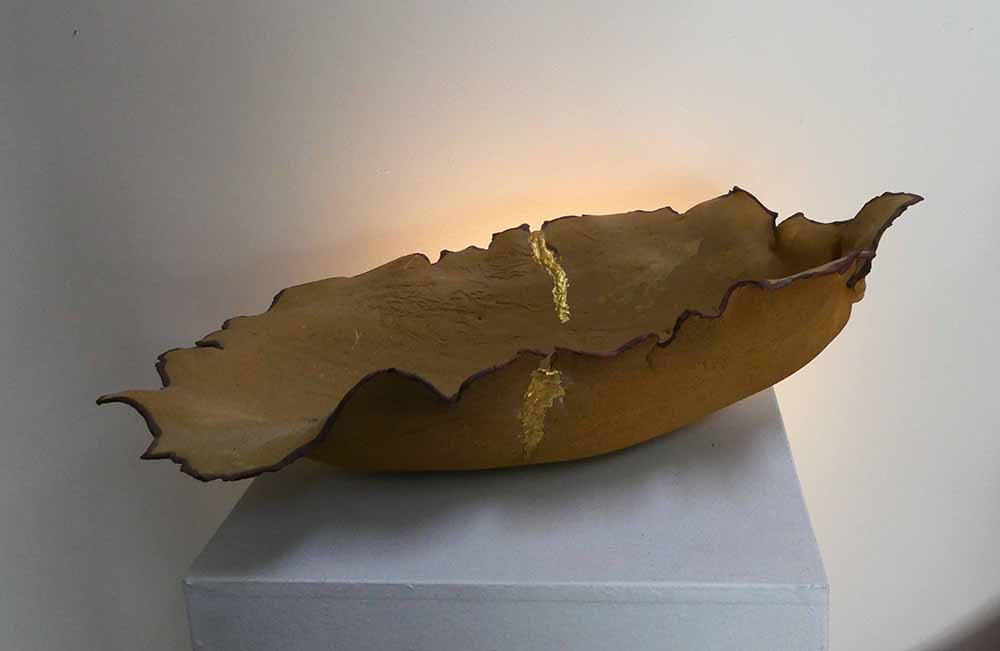 From the red gum river country of northern Victoria to the Kimberley, Arnhem Land, Central Desert and the Pilbara, Everywhen Artspace in Flinders is continuing to bring the art of Aboriginal Australia to the Mornington Peninsula and beyond in a new format.
With art galleries required to close under Victoria's stage 2 and 3 restrictions Everywhen's gallery space in Cook Street, Flinders has been temporarily closed since late March.
"We're very supportive of the necessity to close for health reasons," says Everywhen's co director Susan McCulloch. "However of course as with hundreds of thousands of other Australian businesses whose services have been severely impacted by Covid-19, we've needed to reinvent ourselves as much as possible."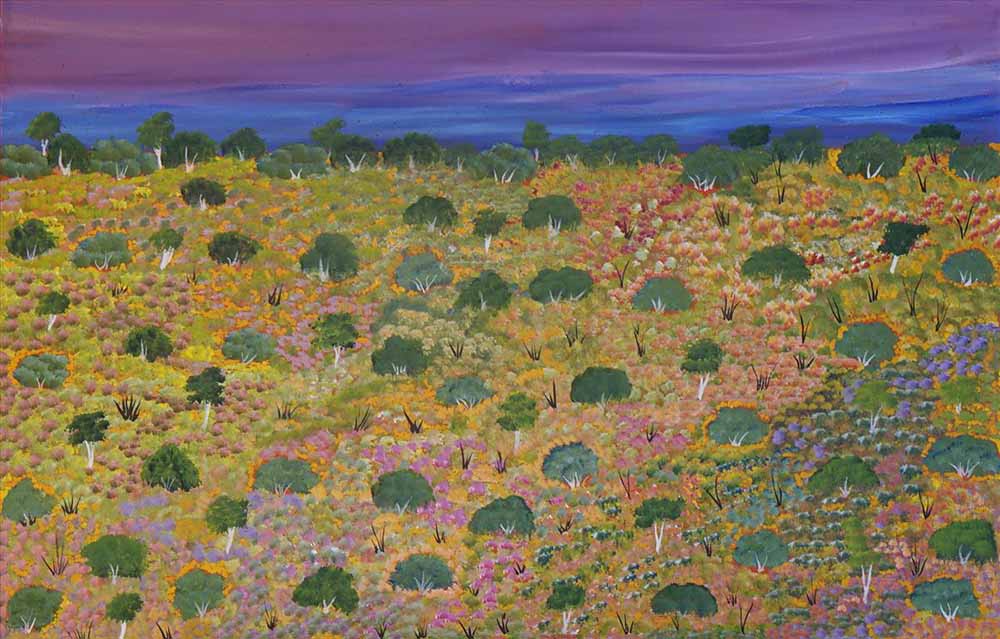 The gallery, which has been showing Aboriginal art on the Peninsula since 2009, is known for its talks, private viewings and other events that offer engagement with the art on show so Susan and her co-business partner Emily McCulloch Childs – who are both also writers, publishers and speakers on art  – have created an ongoing series of online exhibitions, mini-book online catalogues and videos of curator's floor talks.
Indigenous people are amongst the highest risk of any in Australia and many artists from the communities the McCullochs represent in the Kimberley, the Pilbara, the Western Desert and Arnhem Land have been able to return to small homeland communities.
"All of the 40 + Aboriginal-owned art centres (not-for-profit community owned social enterprises) have needed to close and are concentrating on the health of their artists and communities," she says. "Income from sales of their art is now more important than ever".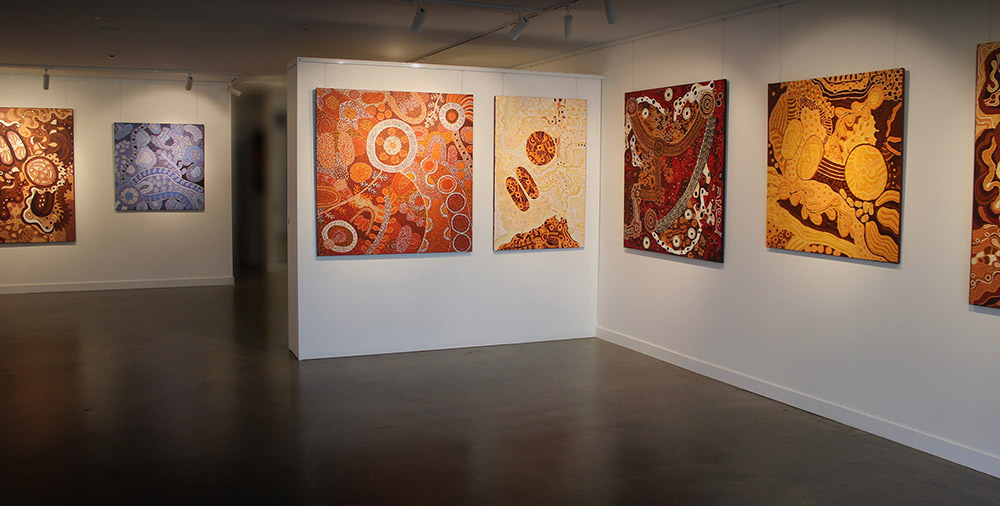 "We're fortunate to have been provided with a great range of art on a consignment basis so we have a wide range from which to create exhibitions."
The exhibitions include themes such as 'Fire and Water', 'in Black and White' and "Bush Medicine Plants" which feature uplifting landscapes and plants from Utopia and Ampilatwajta in Central Australia; Kimberley ochres; new generation artists from the APY Lands; works on paper from Injalak Arts,  Arnhem Land;  paintings from the Pilbara and sculptures from Arnhem Land.
All can be seen on the McCulloch's website with the current feature exhibition being by Aboriginal artists of Kaeila Arts, Shepparton called Biyala Bala Kaiela (Red Gum River).
"We were just about to open the Kaiela show when Covid-19 hit and had a great opening planned that included didgeridoo playing by Kaiela's Eric Brown and a weaving demonstration by Suzanne Atkinson and Eva Ponting," says Susan.
Kaiela artists initiated a special research and art project for the exhibition that explores the once rich vegetation of the beautiful Goulburn (Kaiela) and Murray (Dangala) river areas – bringing them back to life in watercolours, weavings, carvings and acrylics.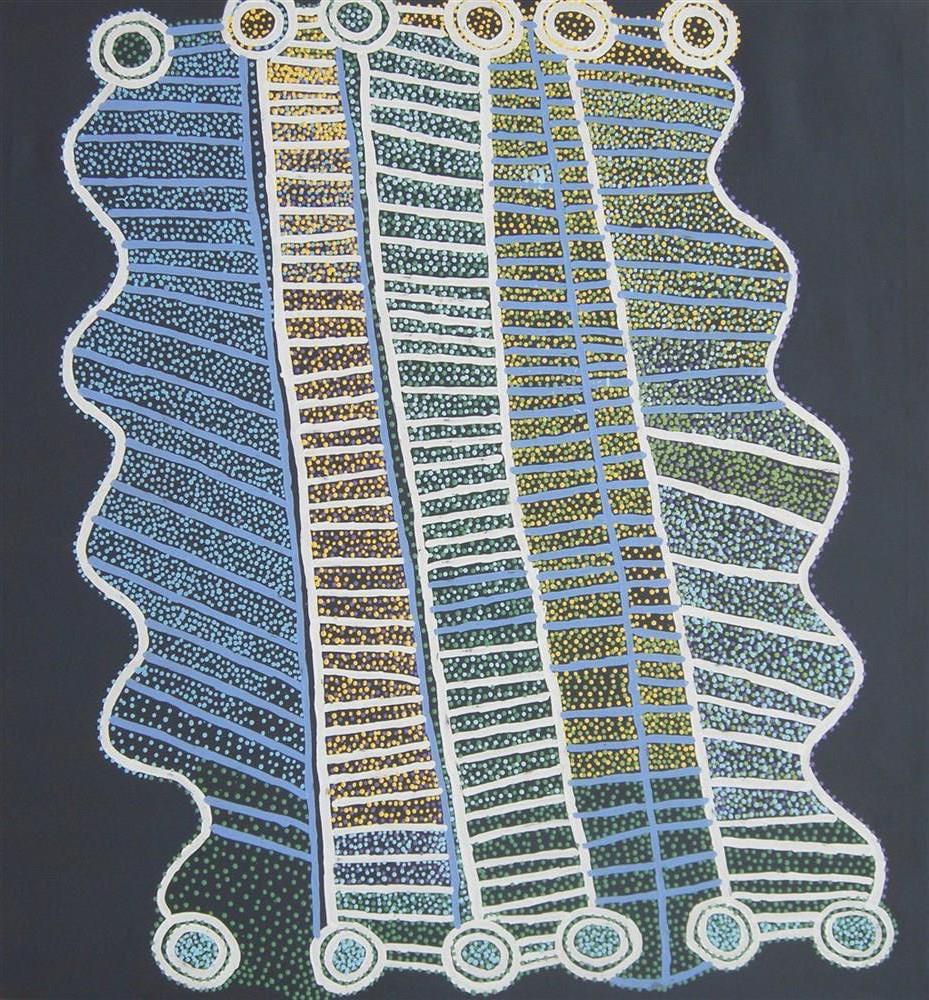 Everywhen present new exhibitions every two weeks, hanging the Flinders gallery to match and leaving lights on so works can be seen by passers-by.
"The response has been very positive, however it's a very challenging time for galleries and all the arts at the moment," says Susan. " We're very conscious of supporting our artists, keeping our gallery viable and of bringing joyous and uplifting art to as wide an audience as possible in whatever ways we can."
Works from the McCulloch's online exhibitions
Victorian Aborginal ceramacist and artist Cyntha Hardie's ceramic Bush Tucker Coolamon from Red Gum River
Central Australia's Ada Pula Beasley's My Country from Bush Medicine Country
New generation APY artists from Antara Country
Shorty Robertson's Water Dreaming from Fire and Water
---
Everywhen Artspace 39 Cook St, Flinders 3929
P: 5989 0496
E: info@mccullochandmcculloch.com.au