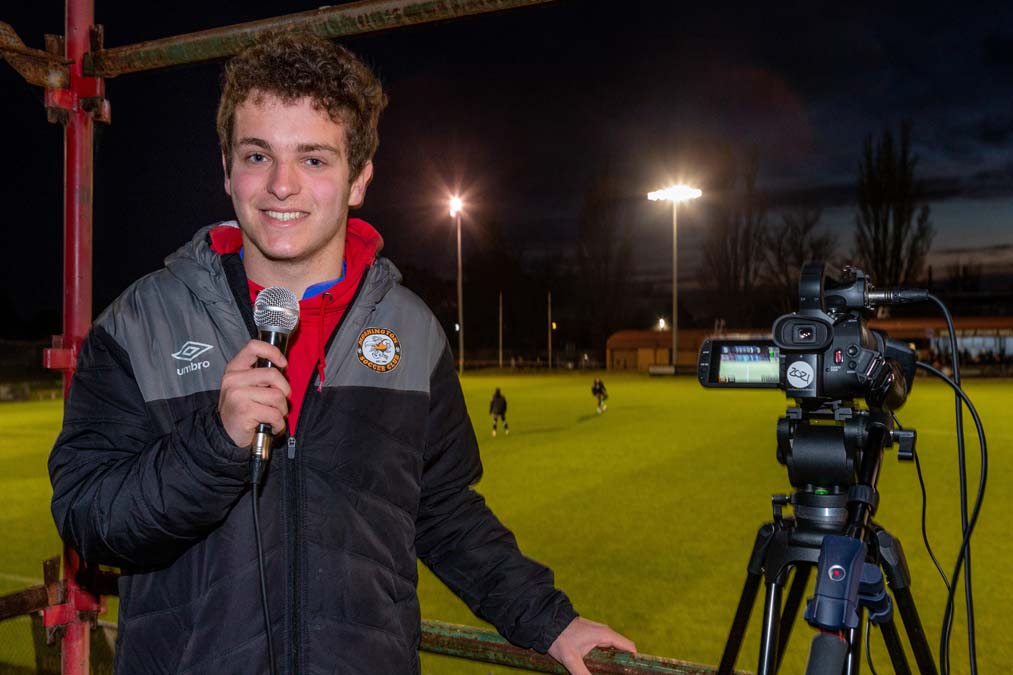 By Joe Novella Photos Gary Sissons
Ollie Walker-Peel began his life in England in 2004 and was diagnosed with Cerebral Palsy (CP) in 2006. I'm guessing many of you reading this, like me, have little or no actual knowledge of what CP is but maybe have some preconceptions.
So I think it's important to understand more about CP before telling you Ollie's story. Cerebral Palsy is one of the most common disabilities in Australia according to Cerebral Palsy Australia, the peak support body. And according to the Brain Foundation, CP is a blanket term that describes a large group of body movement disorders beginning early in life as a result of brain injuries that are non-progressive (i.e. do not worsen over time).
There are different types of CP – Spastic (stiff difficult movement), Dyskinetic (involuntary movement), Ataxic (poor balance) and Mixed which is a combination of those previously mentioned. There are also different levels of CP ranging from the ability to live independently to requiring support for most of life's functions.
In Ollie's case, he couldn't walk until aged three and even then with the help of a walking frame up until his school years.
"I found it quite annoying having the frame and trying to get used to the outside world but my school back in England was brilliant."
In 2009 at age 5, Ollie joined his first football (soccer) club – Lammack Juniors situated not far from Blackburn in England. This made perfect sense given his dad, Nathan Peel, who is now an integral part of the Mornington Peninsula soccer community having spent time at both Mount Martha and Mornington soccer clubs, was a professional footballer plying his trade at top-flight clubs like Preston North End, Sheffield United and Burnley.
"Playing football back in England was great. Even though I couldn't move like the other kids I was treated just the same and being part of a team was a really great thing for me. I made friends during that time that I still keep in contact with today."
In 2013 at the age of 9, Ollie and his family arrived in Australia to start a new life here on our beautiful Peninsula and one of the first things he noticed was how different the climate was; much nicer here of course. Not everything went smoothly though.
"99% of Aussies are fantastic but there were a few who resorted to name calling due to the way I walked and moved," he said. "Even at school it was tough, but since moving to Balcombe Grammar I haven't looked back."
Ollie is currently in Year 12 at Balcombe Grammar but more than that, he is the School Captain. When I asked him why he thinks he was chosen by his peers, he was typically humble. "Well, first of all, it means the world to me to be able to lead a school like Balcombe Grammar and I guess it's my leadership and motivational qualities that got me there, and maybe I've inspired a few other students as well."
"So what happened to your sport?" I asked. "I started playing soccer for Mount Martha U11s in 2015 and because everyone was so small, my disability wasn't such a hurdle. But since then I've had five procedures on my legs from my hamstrings to my feet and the rehab is always tough. The Royal Children's Hospital has been amazing in supporting me through these operations but it all meant that I stopped participating in sport. But it hasn't meant I've stopped loving it or following it."
In 2018 an opportunity was created for Ollie to indulge his passion for sport by the then Mornington Soccer Club President Matt Cameron. "Matt asked me if I'd like to commentate on some of the Mornington games and I jumped at the chance. And I fell in love with the microphone there and then. Football Victoria was really great too; on the back of what I was doing at Mornington SC, they asked if I would like to commentate on other National Premier League live-streamed games."
From there, with the support of Peter Susovich and Brendon Telfer from RPPFM radio, Ollie got his big break becoming part of the RPPFM radio sport's commentary team. "Both Peter and Brendon are amazing people who gave me so much support. I now commentate on local soccer, football and cricket with many more opportunities opening up all the time, because I love sport and I love what I do and even though I don't get the chance to play it much any more, I'm good at talking about it."
I asked Ollie to name a couple of highlights from his commentating career so far. "Jack Boyd's mark of the year for Northern Bullants vs Frankston Dolphins in the 2019 season was definitely one. It was an incredible hanger and my commentating of it got coverage in newspapers like The Age and on SEN radio. It was a great feeling. And having Luke Beveridge, AFL Western Bulldogs Coach, behind me while I was commentating one night and then have him come up and tell me how impressed he was with my knowledge of the game and the players was great too. I do like to put a bit of effort into preparing for each game I commentate on so
I appreciated the feedback."
So where does Ollie want to head with his commentating? "One thing's for sure, I never would have got this far without the support of my school, Balcombe Grammar, my Year 12 Cohort, RPPFM, Football Vic and the Mornington Soccer Club, and most of all, my family; they have been with me all the way. But if I had my wish, I'd love to commentate professionally in the AFL or maybe the A-League or EPL one day. And my ultimate wish is to commentate at a World Cup Final."
And in my humble opinion, given his determination and courage, Ollie just may get his wish.