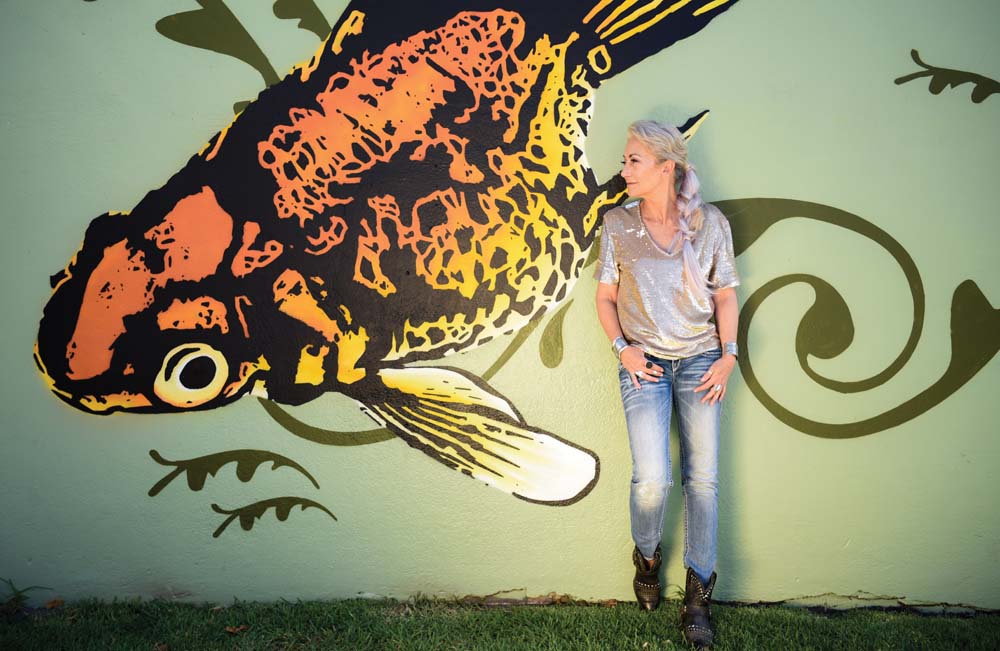 One of Australia's most talented singer-songwriters Wendy Matthews has recorded a live album (Billie and Me) with long time collaborators Brendan St Ledger on piano and Greg Royal on stand-up bass – inspired by the music and soul of the late Billie Holiday. The Mornington Peninsula gets to enjoy the talents of this iconic singer songwriter in December. Peninsula Essence talks to Wendy about life, following your passions and a career that is the epitome of longevity.
"We are actually really excited to be doing the gig on the peninsula this month as it's the only 'Billie and Me' show we are doing during this tour. We love that it is so intimate and a great way to chill out and connect with the audience," said Matthews, who has been performing since she was 15. "I have never had a singing lesson in my life but grew up surrounded by music with parents who had an eclectic music collection, and my mum taught piano. I would lock myself away and mime to a lot of women singers much to my brother's horror."
The Canadian born singer-songwriter has always gravitated to Australians rather than Americans even when she was living in LA, so it's no wonder she ended up on the great southern land.
"In LA I hung out with a lot of Australians. The Canadians and Aussies have s similar sense of humour and it felt comfortable."
Matthews says that's precisely how she felt when she came to Australia at the age 22.
"I met Glenn Shorrock in LA and he asked me to sing on his album and fly to Sydney to tour with his band," said Matthews. "I was a little nervous but as soon as I got to Australia, I felt right at home."
Although she says 22 sounds so young now, looking back Matthews had always been independent since leaving home at 16.
"I took to the road when I was 16 after my family broke up, hitchhiked and busked around Canada, the US and Mexico. The funny thing is I didn't mean to leave permanently. I just took off and never went home," she said. "It's only when I look back now that I realise how young I was."
With a spiritual and mystical nature, Matthews is the type who has learnt from every experience and always marched to the beat of her own drum.
"I wouldn't be the same person now if I hadn't had those experiences," she said.
The epitome of a spirited gypsy, Matthews was bound for success and it wasn't long after arriving in Australia that the talented singer-songwriter hung out with the likes of Icehouse, Models, Richard Clapton, and Jimmy Barnes, performing on three of the biggest Australian albums of the late '80s – Models, Out Of Mind Out Of Sight, The Rockmelons, Tales Of The City and Kate Ceberano's You've Always Got The Blues.
It was the release of the 1990 single, 'I Don't Want To Be With Nobody But You' that would change the course of history for the talented star, whose performance as lead vocalist thrust her into the spotlight.
"I have many great memories in my musical life, performing with incredible talents and being able to do what I love for all this time. I guess one of the great moments that is still with me is how many people were touched by the song 'The Day you Went Away'," said Matthews of the song from her second album, 'Lily'.
That single outsold every other local release that year, a fact that Matthews is incredibly proud of, but mainly of the way it moved people and continues to this day.
"It is funny with that song; it has different meanings for everybody. My beloved dog passed away last year and now the song means something different to me," she said.
On her recent album 'Bille and Me', Matthews says it gives her the chance to perform a different genre of music, a challenge that she loves.
"It is an intimate show with an introspective translation of some classic and not so classic Billie Holiday masterpieces, including 'God Bless the Child', 'Good Morning Heartache', 'The Man I Love' and 'You're My Thrill'," said Matthews of the album that began when she and her pianist walked into a piano factory.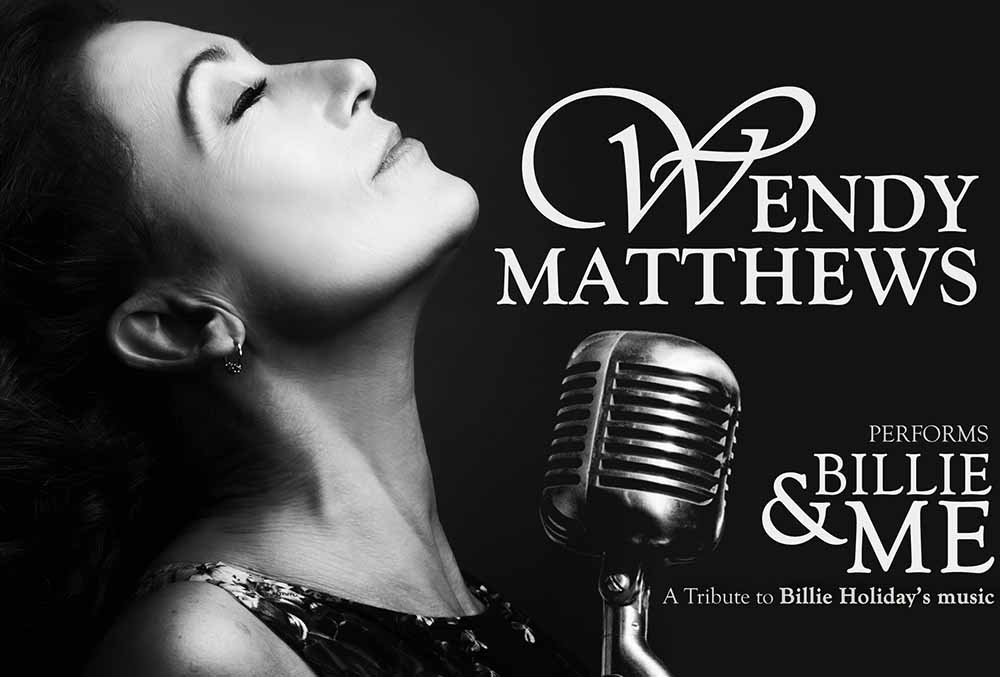 "It was in 2012 that pianist, Brendan St Ledger, and I walked into the Stuart Piano Factory in Newcastle with Greg Royal on stand-up bass. The ceilings were high, the room was white and we came out with the most incredible sound. We had been looking at a piano with extra keys and it opened up a world of music like Billie Holiday," she said. "We recorded live for two days and it is a wonderful mix of songs. Those were the days when the music followed the singer; they were crafted differently."
Wendy Matthews 'Billie and Me' will be at the Grand Hotel Mornington on Friday December 7.
For tickets go to www.grand.net.au