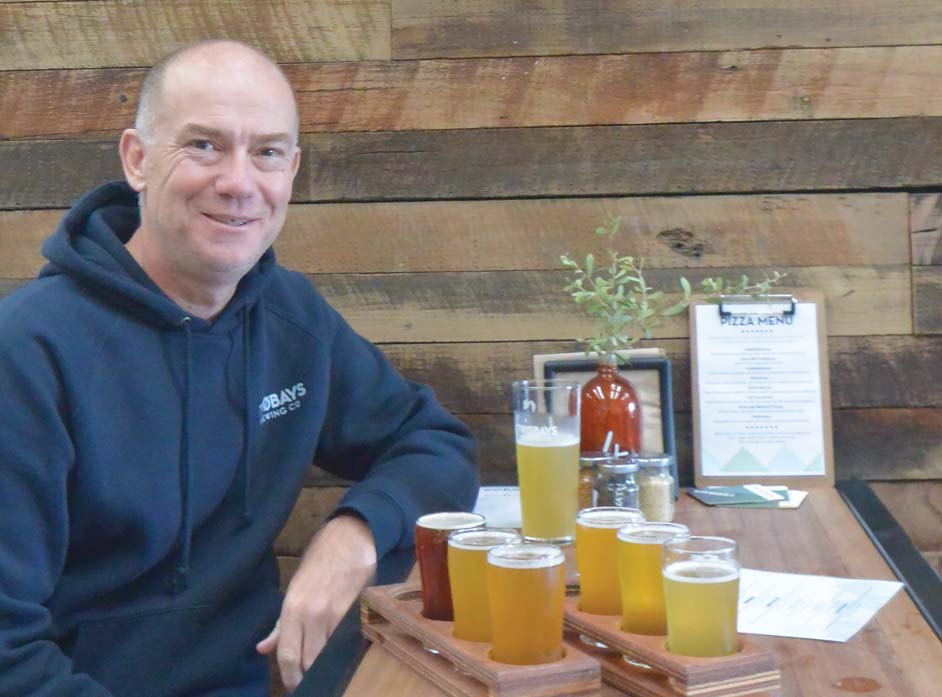 Story & Photos by Andrea Louise Thomas
Two Bays Brewing Company in Dromana is a one-of-a kind place making a unique product; gluten free craft beer. In fact, they have the only dedicated gluten free taproom in Australia. This is a watershed moment for Mornington Peninsula craft beer lovers with coeliac disease or those who avoid gluten because, previously, beer was definitely off the menu.
Like other craft breweries, Two Bays offer a wide variety of beers with different flavour profiles, but the real beauty of Two Bays is that their beer is so good that all lovers of craft beer will enjoy it, not just those who can't have gluten in their diets. This is exactly what Two Bays proprietor, Richard Jeffares wanted. He put a lot of effort into making this a reality.
After his diagnosis as a coeliac, a serious autoimmune system disorder, he was saddened at the thought he'd have to give up his beloved beverage of choice. There were a few brands of gluten free beer on the market, which was great, but he missed the variety of the wider craft beer market.
This drove him to a steely determination to right the situation. So in 2017, after doing some research that pointed him in the right direction, he set off on a pilgrimage to try out the world's best gluten free beer, which just happened to be in America.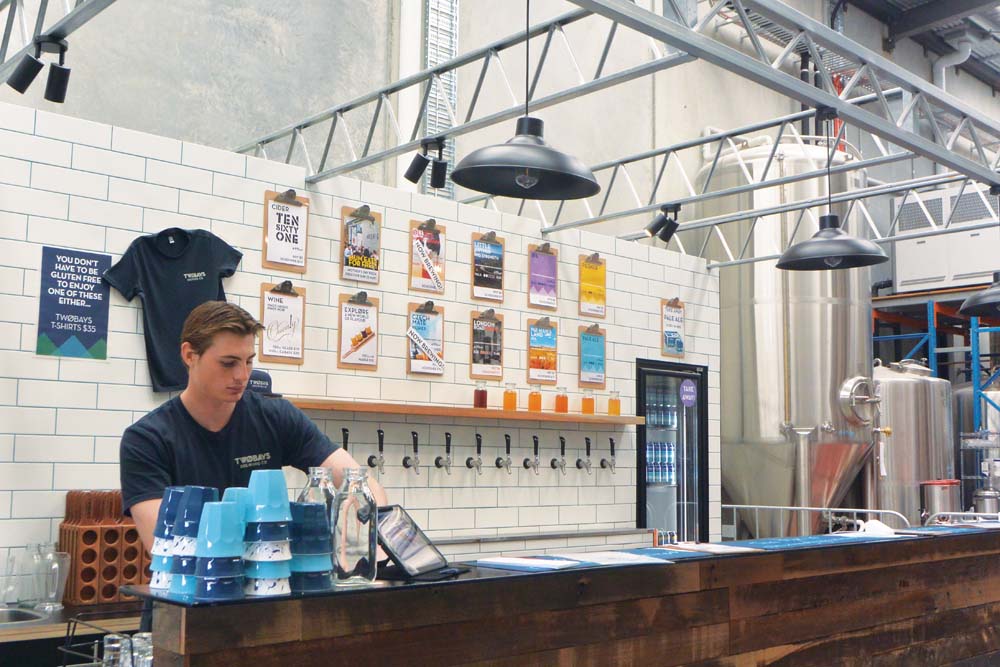 On his quest, he journeyed from California and the Pacific Northwest to the Colorado Rockies, Midwest, Eastern seaboard and Quebec in Canada. While he found the brews of the Pacific Northwest the best, he learned something from every brewery he visited.
From this overseas sojourn, he was able to source the finest ingredients to make his Two Bays beers. It didn't take him long to get cracking on building the brewery from the ground up. He started with brand new equipment so that there could be no possibility of cross-contamination from used equipment. From dream to reality took just under two years. Two Bays Brewing Company opened in December 2018 and has proven very popular with all kinds of customers from coeliacs and vegans (it's also a totally vegan product) and everyone in between.
Any craft product comes down to a few key values: using the very best ingredients, making small batches and being uncompromising on quality. However, this doesn't come cheap. The malts they use at Two Bays are six times the price of barley, but Jeffares and his team are not trying to target a price point, they want to make the best possible product. It helps that they also have arguably the best brewmaster on the Peninsula, Andrew Gow, on their team.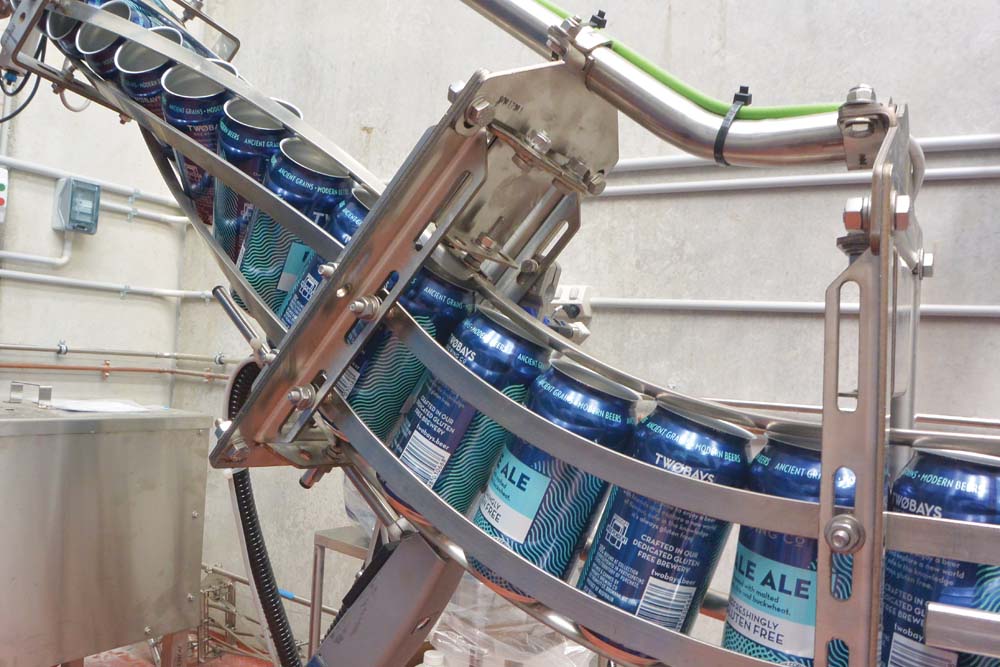 So what makes a great beer? Jeffares describes the perfect beer as a 'happy beer'. It's one that has just the right balance. It needs to have well-constructed flavour that activates the senses. It has to look, smell and taste good, but it must also have a great mouthfeel. A perfect beer has depth and leaves the customer curious about what went into making that great beer. "I want my customers to take their taste buds on a journey," he says.
To make his tasty beer, Jeffares sources his grains from California (rice) and Colorado (millet and buckwheat). These grains are grown in Australia, but no one is malting them here yet. The imported grains come from gluten-free certified grain farms. The overseas grains are also malted in dedicated gluten-free malt houses.
Like most craft beer drinkers he has many reasons for loving beer. " I love the flavour profiles of beer. I like the exploration experience. Like wine, beer pairs well with food, has interesting chemistry and has a dedicated following which brings with it camaraderie amongst beer lovers. On top of that, it's refreshing!" he explains.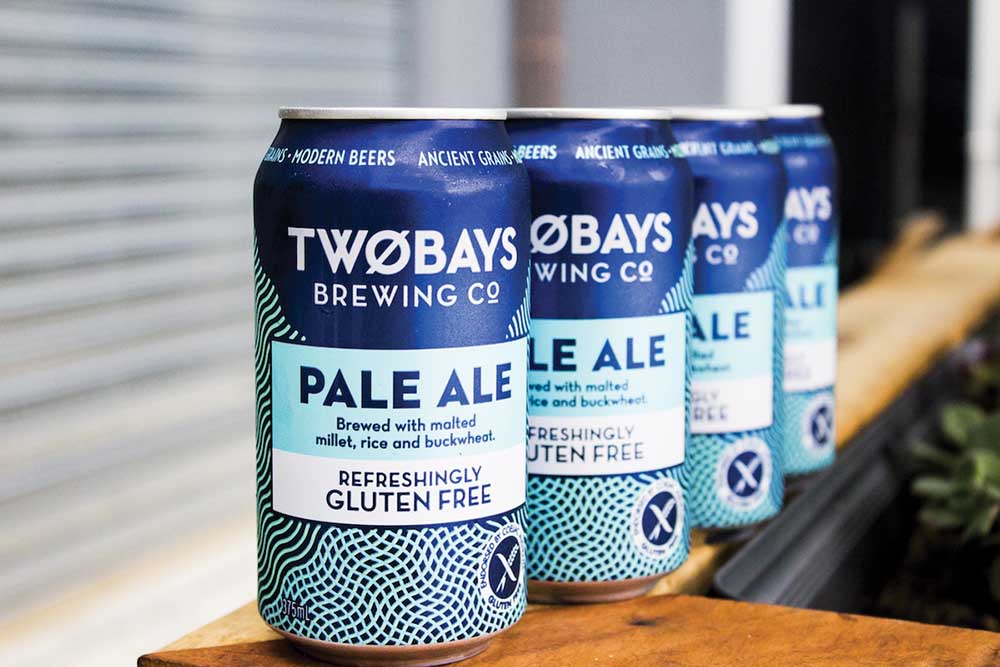 "My goal is to get our beer into every restaurant, venue and bottle shop in Australia. There's a desire and need for great gluten-free craft beer everywhere. With Two Bays we have created choice in the market," Jeffares says.
Peninsula residents are especially privileged to be able to visit the new brewery and taproom with its cool industrial design appropriate to their location in an industrial estate. Recycled timber, murals and a blue and black colour palette complement the concrete architecture. Order a paddle to explore the flavours, then pair it with a delicious gluten free wood-fired pizza, relax, and stay awhile.
---
Two Bays Brewing Company, 1/2 Trewhitt Court, Dromana