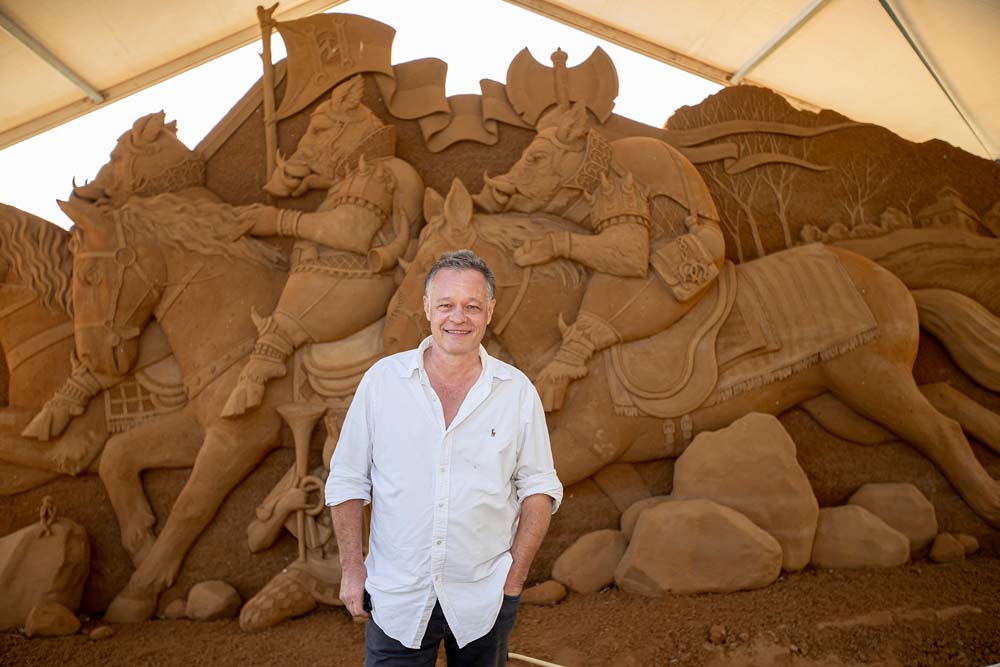 Animalia in Sand brings to life the much-loved classic children's book by Graeme Base through 26 giant sand sculptures created by some of the world's most renowned sand sculptors. See the sculptures come alive through an innovative sand and screen immersive experience.
Graeme Base created the alliterative animal alphabet which has become a family favourite for over 30 years. Animalia features incredibly detailed and creative descriptions and whimsies of wildlife from all corners of the globe, alongside hidden images for readers to discover. Over 3,500 tonnes of sand has been transformed into all our favourite Animalia characters; from Ingenious Iguanas to Vaudeville Ventriloquist Vultures. Fifteen award-winning sculptors from around the globe have worked for over 450 hours collectively to bring the exhibition to life along the wetlands and lush garden pathways.
The exhibition is complemented by an augmented reality app with each of the 26 sculptures having an augmented reality sign that brings the characters to life.
---
Open Daily 10am – 5pm until 30 April 2020
Boneo Discovery Park, 695 Limestone Road, Fingal.