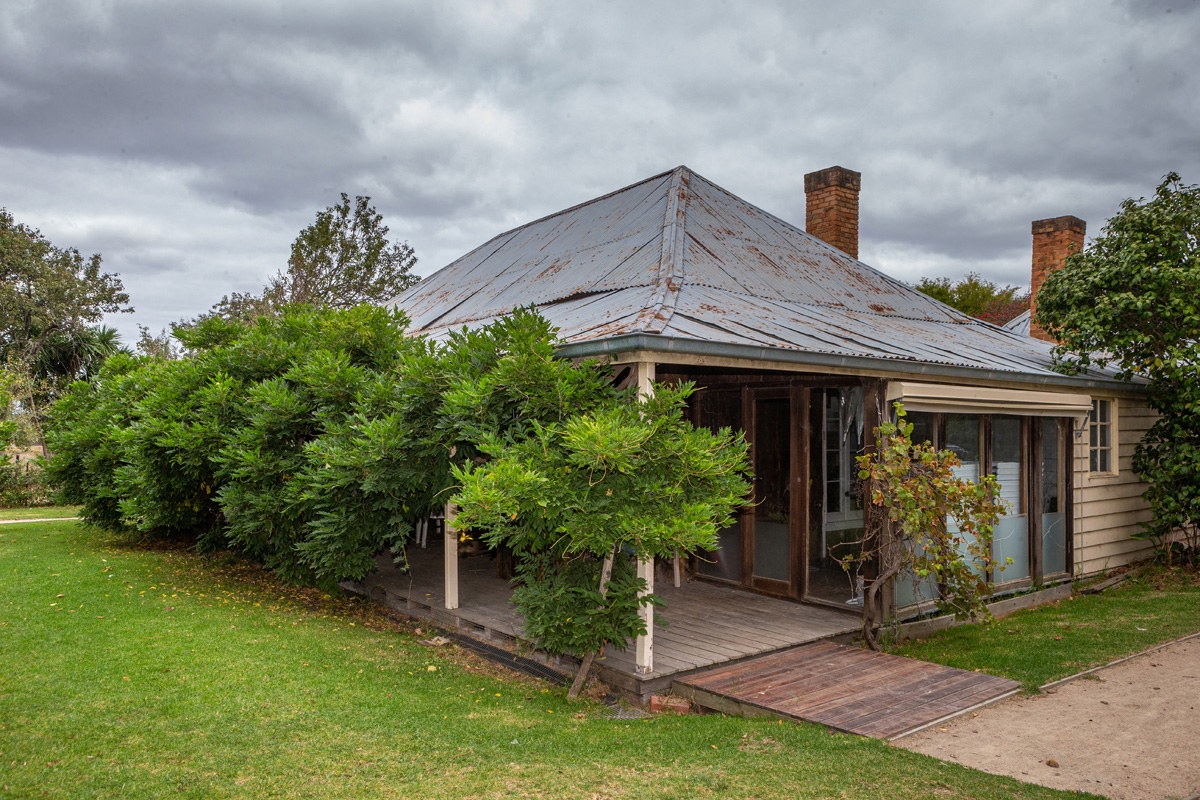 By Georgina Carroll Photos Gary Sissons
Sages Farm is a historic hidden gem, located at the gateway of the Mornington Peninsula. It has stunning views, adorable animals, exquisite food and even better coffee. What people might not realise is the entire property is run by people living with disability.
Captain Benjamin Baxter arrived at Port Melbourne in 1837 and was the first European settler in the Mornington Peninsula district. In 1838 he was granted a pastoral lease of 15,000 acres in the Langwarrin/Moorooduc area to run cattle. Baxter was mostly in Melbourne taking care of his business interests, so he appointed John Sage as overseer of one of his cattle stations. In 1852 John Sage married Maria Baxter, Benjamin Baxter's daughter and thus acquired a portion of Baxter's land in 1856. John and Maria built their home, now known as Sages Cottage. The property remained in the Sages family until the 1970s, when it was run as a restaurant and tourist attraction, before being purchased by Menzies Inc., an organisation for disadvantaged youth.
Sages Farm was then purchased in 2013 by Wallara, a support service for adults with disability. Their philosophy is to empower people with different abilities to live the life they choose. Their goal for Sages Cottage is to create Australia's most inclusive farm.
At Sages, Wallara offers day programs to their clients such as garden care, lawn mowing, hospitality, cooking, landscaping and construction, animal care and farm education, aquaponics, beekeeping, holistic health, horticulture, bush land and ecology and more. Through the day program offerings, support coaches work with clients to achieve goals they have individually set.
"Every individual has a broad range of goals, and they can differ considerably from one person to the next, even if they're in the same group. One goal might be relationships, and friendships and how to navigate communication. So one of our clients could be in an art program doing a project, but our coach is focusing on helping the client with that," said farm manager Zara Hallam.
When a client begins at Sages, they will make goals with a support coach and pick programs they are interested in. Due to the unique farm environment of Sages, support coaches are usually based on their industry experience and skills. Sages also has programs for clients who are interested in work, particularly through their cafe.
The cafe space is held in the historic barn, one of the multiple heritage listed buildings on the property. The menu includes produce grown on site and is complemented with amazing coffee. It is a beautiful place for a relaxed yet quality meal. The cafe is run by clients of Wallara, with support from a head chef and other staff. The cafe is currently open Monday through to Thursday.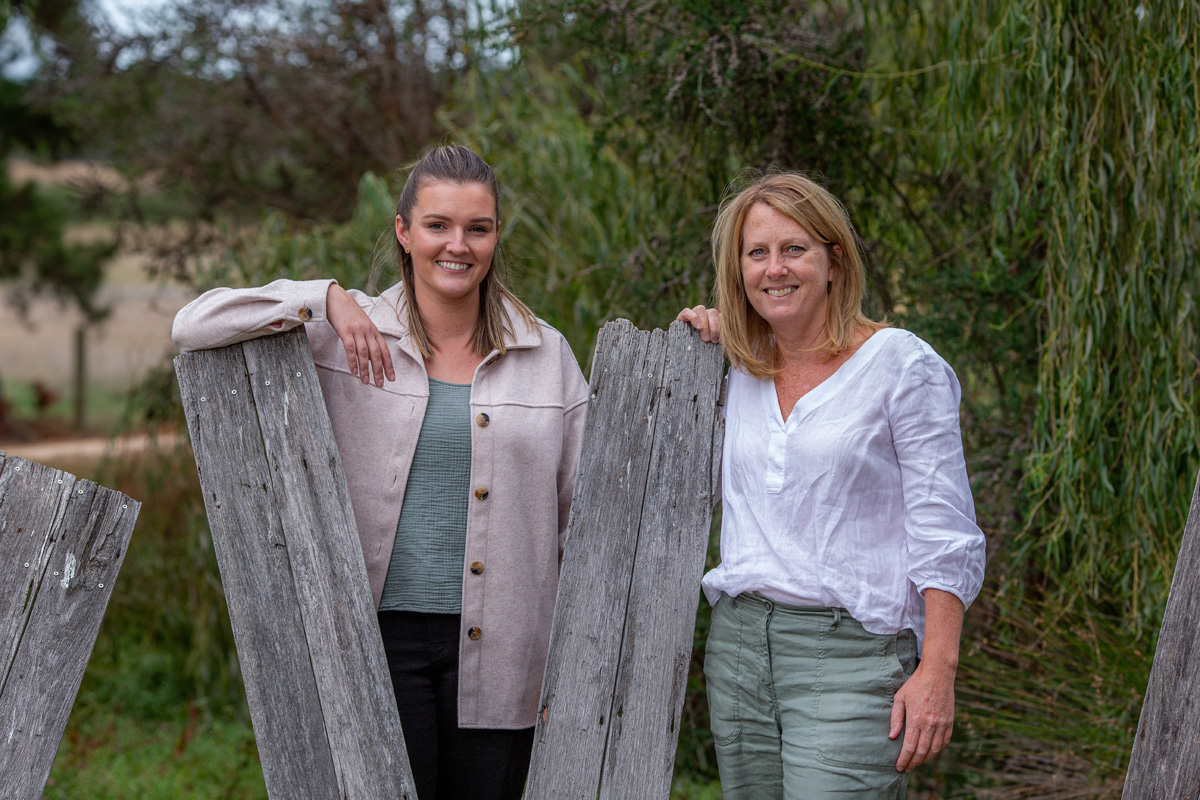 The farm is ever expanding and is about to open seven days a week. Zara explains that this allows Sages to reach not only more clients but allow more community engagement. "All those years back we had 20 clients that attended our services here. Now we have 50 a day, so we're seeing more and more interest in day service programs and supported employment in social and recreational programs."
Senior marketing, communications and partnerships manager Lisa Laing explained the Wallara philosophy of disability engagement with the community.
"We always talk about the three types of people. There are the people that are on board around disability and understand it and have no fear of it. There are people in the middle who probably don't really understand it but they're interested in it and don't really know how to get involved. And then there are those who are maybe afraid of people with disability, not interested," Lisa said.
"It's that middle group of people that we'd love to start showing the capabilities of people with disability; that there are no ceilings to what they're able to do and achieve." Lisa said.
Sages Farm does not want to be known as 'that disability farm'. You may be served by somebody in the cafe or have a chat whilst walking around the property with somebody who has an intellectual or physical disability, but it is all about integration and normalising, having people from all walks of life in the workforce.
"People sometimes put a lid on the capabilities of people with a disability, and make generalisations about such the vast community, but every individual is so different," Zara added.
The public is encouraged to visit the farm which is open for leisurely walks through the gardens, historic tours guided by Wallara clients, animal viewing and dining in the historic barn at Sages Café or alfresco on the lawns.