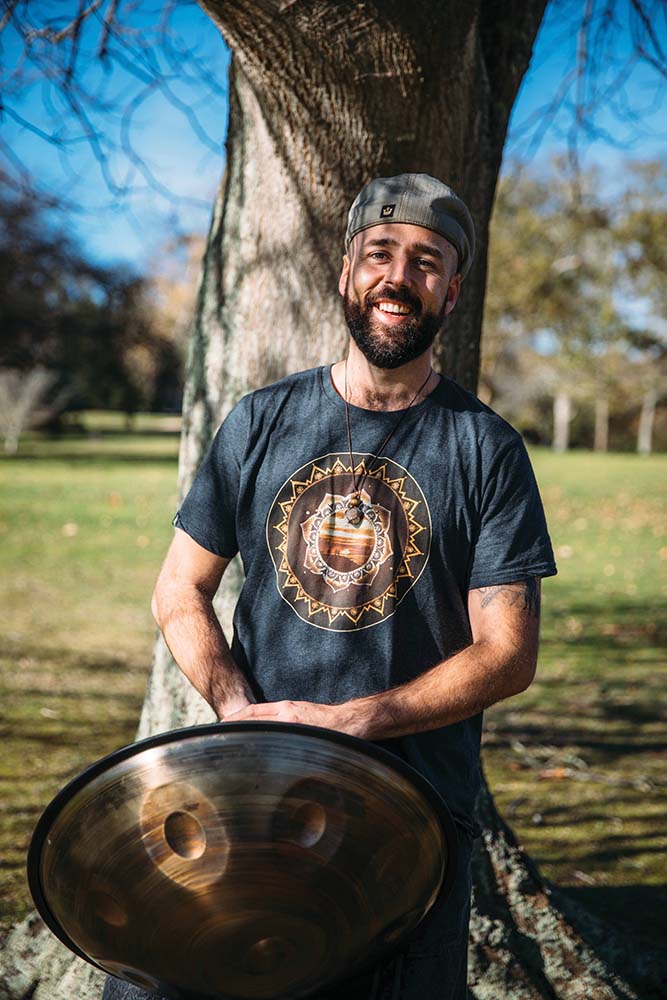 Dan Byrne has always loved music but he had no idea how therapeutic it could be until he discovered an instrument on YouTube called the handpan which is a harmonic drum. Dan was in a rehabilitation centre when he made the discovery and it has helped to change his life. These days, the young Rosebud man is devoting his time to sharing the healing, therapeutic and meditative benefits that transpire from the cymatics produced from a handpan.
With his company, Cymatic Harmony, Dan's aim is to help connect people to their peaceful, mindful and creative inner self.
"It is incredible what the benefits of using the handpan can have. I have seen it in myself and watched others be transformed," said Dan from his studio in Rosebud. "This is developed through the advantageous effects which occur whilst playing and bonding with the harmonic drum. Cymatics is a term which describes how a vibrational frequency influences certain subjects or matters due to the energy created. Our human bodies are predominantly made up of vibrating energy, which is one of the many reasons handpans can have such a positive result on our mental and physical state."
Originally called the "hang", the handpan was invented in 2001 by a small company in Switzerland.  The handpan or "hang" is a convex steel drum played with the hands and tuned with multiple notes.  In the 1970's, the Trinidad steel drum sparked a phenomenon throughout Europe by flipping the custom hand-hammered metal pan from a concave to a convex position. Each of the seven to eight notes were then made profoundly sensitive to the lightest touch, allowing musicians to play the instrument by hand. These days it is called the handpan and has become popular for its beautiful and mysterious tone and unique scales.
For Dan, who originally purchased a handpan for his own mindfulness and stress relief, it has become a daily part of his meditation. "I am one of these people who find it hard to switch my brain off but the sounds and vibrations of the harmonic drum automatically transport me to that meditative state," he said.
Since he purchased the first drum, Dan now has a large selection of handpans that he performs with.
"I have shared the sounds of this beautiful instrument at numerous locations including but not limited to music festivals, disability centres, rehabilitation centres, aged care facilities, child care centres, and street busking," said Dan, who has received wonderful feedback from his performances. "It is incredible how the music transforms  people and allows them to feel things they have been keeping buried deep down inside. I am honoured to be able to share the music and experience with anyone and it has inspired and motivated me to promote and distribute the instrument on the peninsula and around Australia."
There are still very few handpan makers, roughly less than a hundred in the entire world.
"I purchased my first handpan online from Indonesia and, since then, I have bought several more. I get them from a company called UGUR and they are precisely tuned and forged," said Dan of the handpan maker he has created a wonderful relationship with. "UGUR is an extremely high-quality stainless steel handpan maker."
Dan says there are different types of steel used to create handpans however Cymatic Harmony has connected with the stainless-steel pans.
"I prefer stainless-steel due to the sustainability and the length the resonance lasts for when playing the instrument. We have also discovered that due to the extent of the length which the sound holds, it creates a dreamier effect than other types of steel," he said of the handpans that are made in many different scales and tunings. "Cymatic Harmony currently has four different scales available."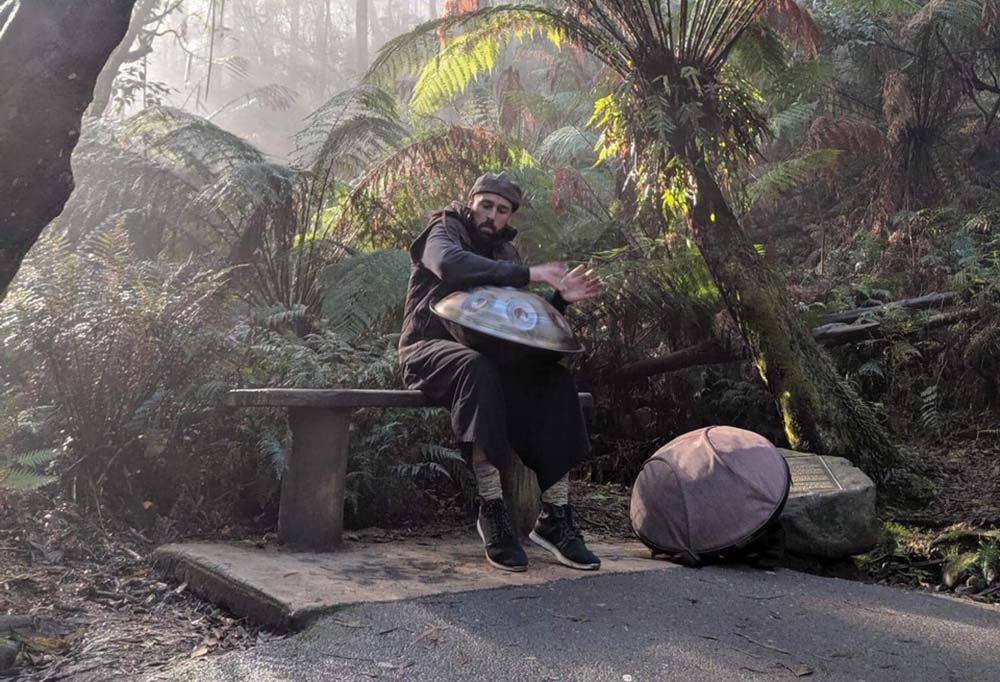 Dan's philosophy is quite simple.
"We are all made up of energy and vibrations. Connect people and you connect the planet."