By Cameron McCullough Photos Yanni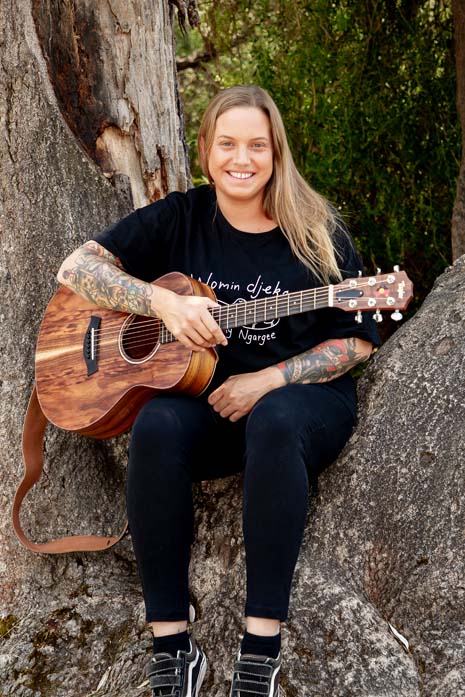 It is a celebration of Indigenous culture, but also a family-friendly opportunity for people to gather and celebrate community and togetherness.
It is the Womin Djeka Balnarring Ngargee and it's being held in the Balnarring Beach camping reserve on Saturday 14 March.
And taking the stage that day will be a Balnarring resident to whom the meaning of the festival goes deep to her cultural and emotional roots.
"I grew up in Balnarring. I have lived here since I was eight," said Carissa Watts.
"But my family are Yorta Yorta Dja Dja Wurrung, coming from the Barmah area on the Dungala (Murray River) and from Mount Hope, north of the Bendigo."
The singer-songwriter jumped at the opportunity to be involved in a community festival celebrating Aboriginal culture.
"The festival evolved out of the Bundjil's Nest initiative; a community program that began from the initiative of Boon Wurrung elder N'arweet Carolyn Briggs," said Carissa
"The Bundjil's Nest events became so popular and embraced by the community here that N'arweet Carolyn suggested we develop a community festival".
Now in its third year, it's a family-friendly and alcohol free event with entertainment, food stalls, craft stalls, cultural workshops and children's activities.
"There is really nothing really like it down this way," said Carissa.
"It was something we felt the community needed; a relaxed and enjoyable environment where culture can be shared".
Carissa is closely tuned to the need to maintain culture. She works at the Koorie Heritage Trust in Melbourne and endeavours to communicate her culture through her music.
"Being Aboriginal, it is always in your heart and mind. That connection to country is always there," said Carissa.
Through music, Carissa has found a pathway to expression.
"For me, I sing a lot about having that connection to country and a lot about the loss our people have had," said Carissa.
"To be able to sing about these things is very healing. It is also a great way to create conversation and get that message through to people. People tend to listen a lot more when it is in song".
As for the Womin Djeka Balnarring Ngargee festival, Carissa is a huge supporter.
"I'm really looking forward to the event. It is all volunteers. Nobody gets paid to organise it, it is all done for the benefit of the community," said Carissa.
"It is really nice to see non-Aboriginal people in the community on the committee and getting involved in promoting Aboriginal culture."
"The day is about teaching, healing and positivity. It is about getting an appreciation of the true value of our Indigenous culture.
"Once people understand the true value of the culture, as opposed to the one often portrayed in the media, they come to an understanding of how special what we have in this country really is."
Carissa is also a mother to a five-year-old girl, and sees a deeper importance for developing Aboriginal culture for the future.
"It is really important to pass a love and understanding of our culture on to her," said Carissa.
"It can be difficult. Very little of our culture is taught in school, so we have to work on it ourselves."
The loss of language has been a blow to Aboriginal communities and something that Carissa is conscious of.
"There is hardly anyone that speaks the traditional languages fluently here in Victoria. Language is the basis of who we are," said Carissa.
"But efforts are being made. My daughter has been learning some Boon Wurrung language at Balnarring Kinder, which is wonderful."
Carissa is full of hope and confidence in the future.
"There is a big change coming," said Carissa.
"When my Dad was growing up, he couldn't tell people he was Aboriginal. There was a lot of shame. The racism was intrenched into Australian society.
"My grandma was displaced as a child, causing much suffering.
"So for me to be able to speak about this stuff, I am able to help heal our intergenerational trauma.
"And while my Dad couldn't speak of these things, I now have this platform, my music and my work.
"By using our voices now, we create a culturally safe space in our entire community for the next generation."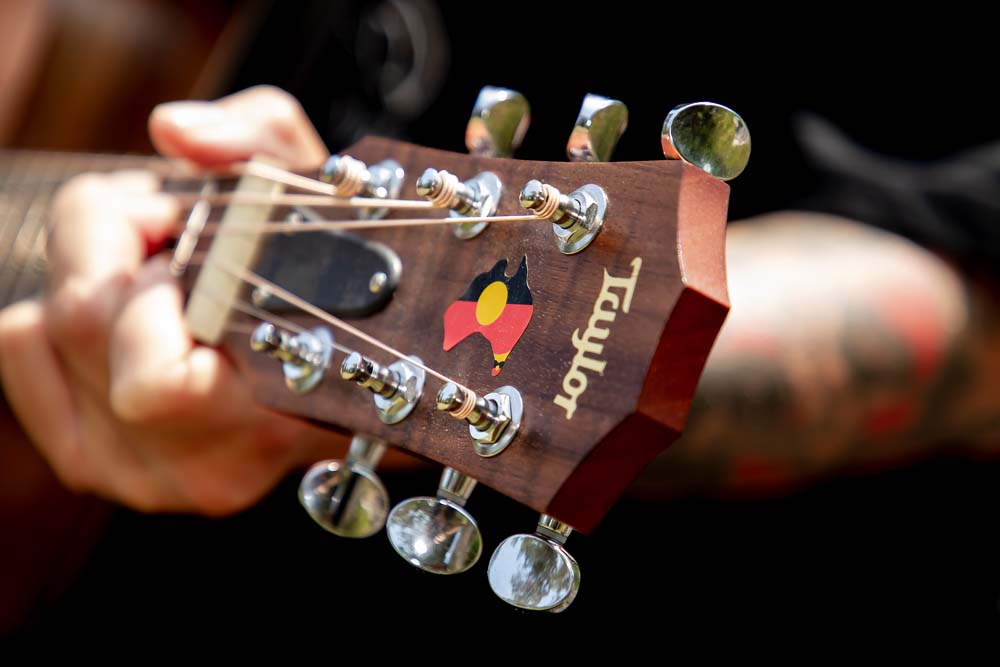 ---